La Maison de L'ilet Oscar: Affordable Private Island Escape in Martinique
As grand hotel entrances go, this one that greets you upon arrival at Ilet Oscar is pretty near impossible to beat.
Located a tidy 15-minute boat ride from mainland Martinique, Ilet Oscar (the island) is one of several islets that, along with a long and vibrant coral reef, keep the Atlantic-facing shores in and around Le Francois and Le Robert reasonably calm. Each of the islets is worthy of exploration. (Keep your distance, however, at Loup Garou.)
La Maison de L'ilet Oscar (the bed and breakfast), though, is most definitely the spot you'll want to stick and stay.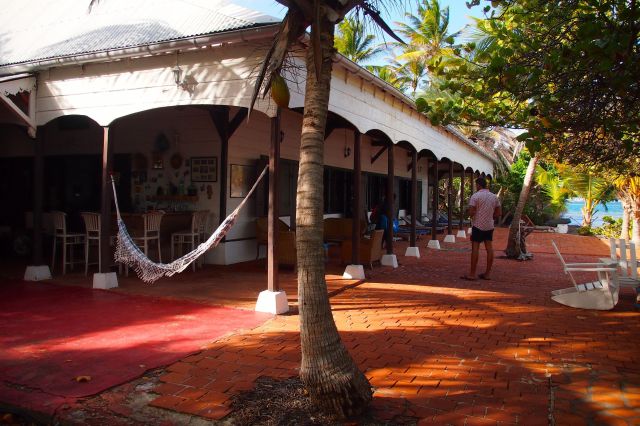 All The Romance of Robinson Crusoe
Here you'll find a charmingly rustic colonial-style guesthouse. One espousing a decidedly sexy tropical feel. The whole place embodies every romantic notion you may have ever had about being marooned on some far-flung island paradise.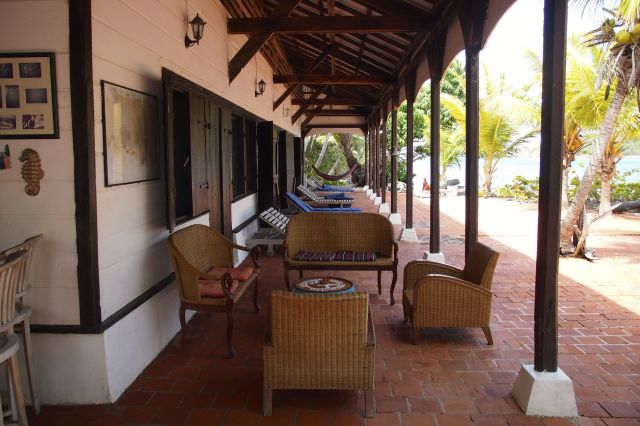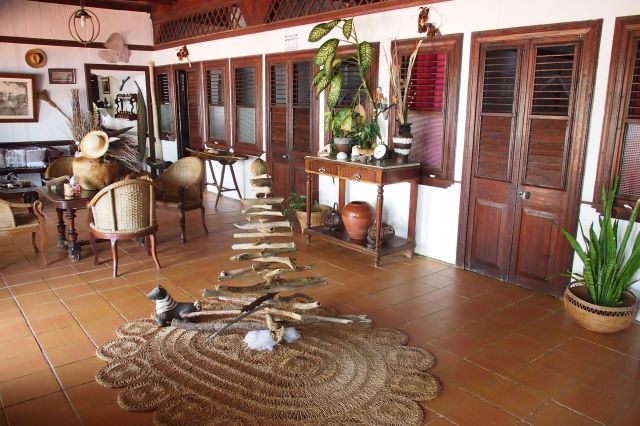 The shimmering surrounding waters (including Josephine's Bathtub) and their attendant tropical fish and brightly-painted boats aren't the only colorful aspects of Ilet Oscar either. The house itself boasts quite an uncommon history unto itself.
Ilet Oscar History + Amenities
La Maison de L'ilet Oscar was constructed in 1935, though not in the spot where it sits today. Its original location, Ilet Thierry, sits right next door.
So, how did the Maison end up island-hopping?
Well, as the story goes, its original owner lost the home in a card game. The winning party dismantled La Maison and set it to drift over to Ilet Oscar. There, it was rebuilt on its current site piece-by-piece.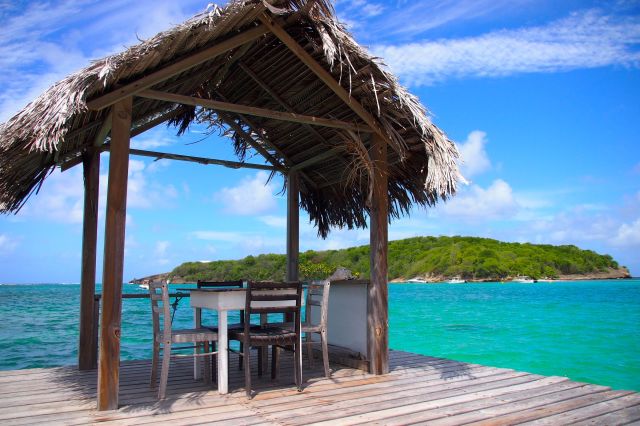 Now as then, La Maison de L'ilet Oscar has just four guest rooms. None are equipped with TV's or radios. Air-conditioning is also unnecessary thanks to persistently steady sea breezes.
Indeed, you won't find much here beyond the basic necessities for rest, relaxation, and romance.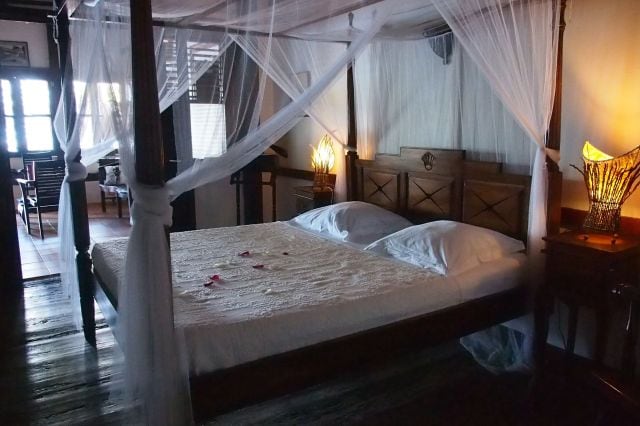 For me, time stands still at Ilet Oscar like nowhere else. There's nothing to do but relax. The only sounds are those of the sea, Mother Nature, and the occasional passing boat or jet-ski.
As for the cuisine, the majority of it is seafood sourced just offshore. To be sure, it could not be more fresh, savory, and delicious.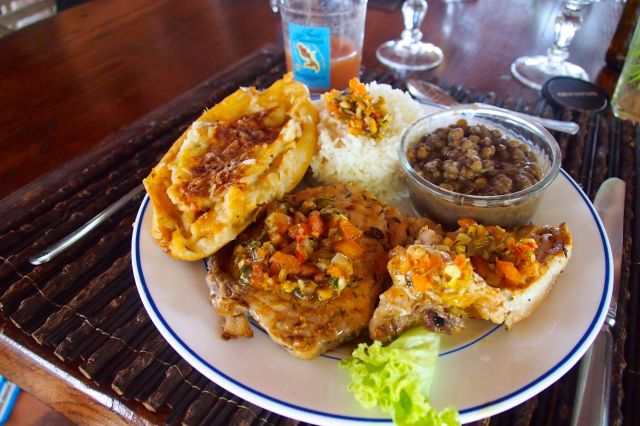 Getting to and Staying at Ilet Oscar
You can come ashore here solely for lunch or dinner. (Reservations are always a must, of course.) Believe me, though, you won't want to leave, especially once you realize the price.
Rooms here go for just 150 Euros per night (about US$185) based on double occupancy… Breakfast included!
Affordable rates are also available for weddings and special events.
For reservations and more information, visit La Maison de L'ilet Oscar online.
Related Posts