It's True! It's True! We're Really Giving Away a Trip to Martinique!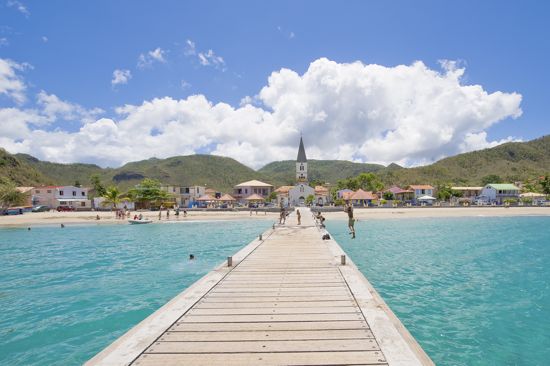 When we hinted at it a couple weeks ago on Facebook, I don't think too many people believed us. Sure 100+ UC readers reacted, but those that I talked to, or corresponded with via email in the interim expressed a lot of doubt that we would actually give away a trip to Martinique. I mean, what travel blog does that?
Well, if you've been reading this space for a while, then you should already know that this is no ordinary travel blog.
We started Uncommon Caribbean to inspire you to seek out unique, off-the-beaten-path travel adventures in our home region; to savor our traditional foods and drinks, to get up-close with our natural wonders, to make lasting friendships, to test your mettle, to laugh, to dance – to live a more authentic Caribbean experience on your future trips to our islands.
All this, of course, makes a trip to Martinique the perfect prize for a UC sweepstakes.
Uncommon travel experiences are the norm in Martinique, as we've showed in the 40+ posts we've published on the island. Even the McDonald's here offers something a bit different! There's hardly a Caribbean destination that better fits with our site, which is a big reason why we want to send one of you lucky UC readers there this summer.
SO YES, WE REALLY ARE GIVING AWAY A TRIP FOR TWO TO MARTINIQUE!
The prize consists of a pair of free air tickets courtesy of our friends at American Airlines/American Eagle and the Martinique Promotion Bureau/CMT USA. We may throw in a few extra surprises along the way, so you'll want to check back here and our Facebook page often for the latest details.
To enter, simply click here and follow the instructions. (Hint: Refresh your browser if you don't see the sweepstakes info). For official rules, click here.
Good luck, or better said: bonne chance!
Related Posts