La Savane des Esclaves, Martinique – Lest We Forget
People with great passion can make the impossible happen.
Gilbert Larose is just such a person. We've met on several occasions during my many trips to Martinique over the years. Each time the man, his mission, and his amazing place leave me ever more spellbound, inspired.
La Savane des Esclaves
Larose is the one-man force of nature behind La Savane des Esclaves, an open-air museum spread over a hillside in Trois-Ilets that's as poignant and impressive a statement on the Caribbean's legacy of slavery as any attraction you'll find anywhere.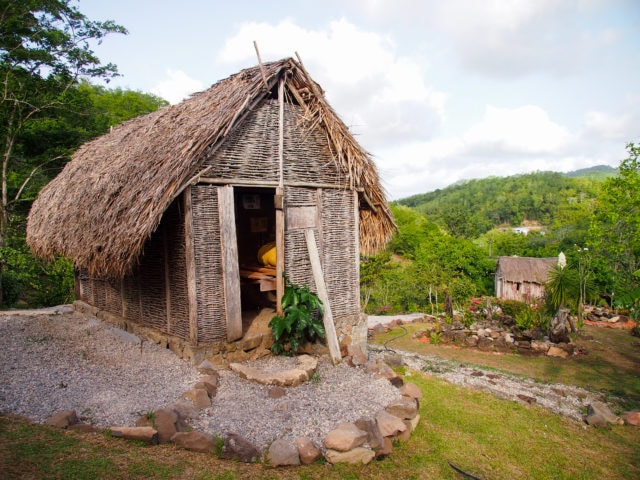 La Savane replicates what was a typical Maroon village in Martinique in the years immediately post-slavery. Though beautifully presented, it doesn't paint a pretty picture. This is particularly evident when you venture inside one of the shacks that the former slaves called home…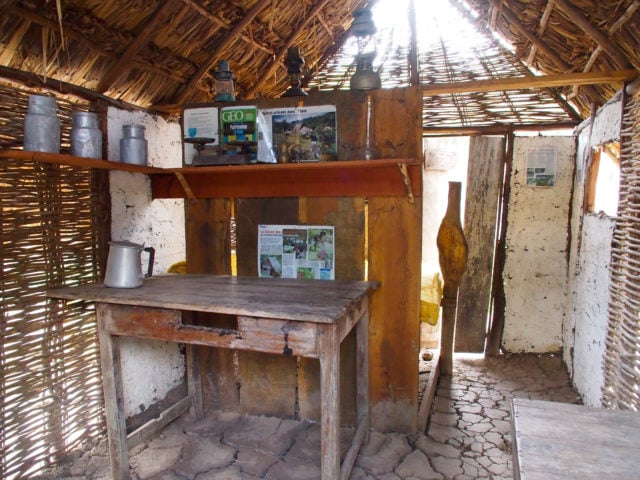 Thatched roofs, walls a mixture of lattice and plaster, and dusty, beaten-earth floors – these shacks couldn't have been much different than the living conditions the former slaves endured as property.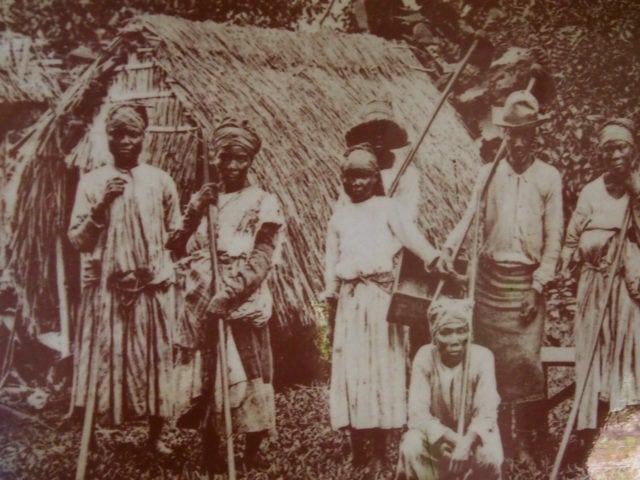 Man On A Mission: Gilbert Larose
Working tirelessly and virtually alone over the course of many years, Larose built everything that you see at La Savane des Esclaves. There's a sense of duty and honor to his work, his passion for his home island driving Larose to ensure that future generations know its real history. How far Afro-Caribbean people have come over the years… How far we still have to go.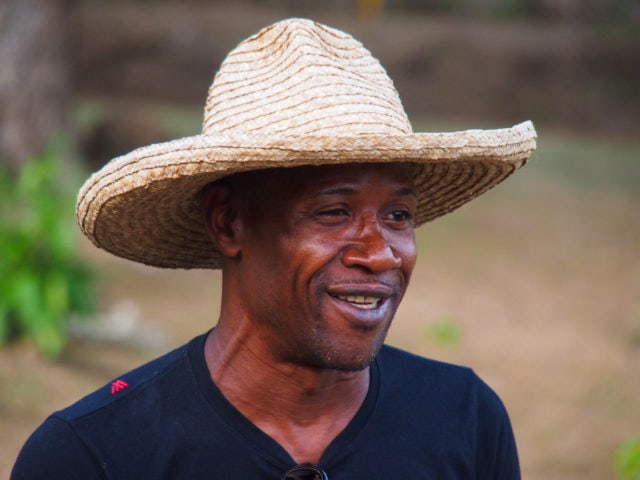 Short in stature, sinewy strong, and full of unique historical knowledge, Larose leads many of the tours at La Savane des Esclaves. His tales encompass the pre-colonial era, the age of Columbus, the advent of the slave trade, and the abhorrent violence that came with it.
In one of the larger structures, murals, sculptures, and other art pieces add a visual context to the stories. In here the raw atrocities of slavery come alive in a manner most powerful.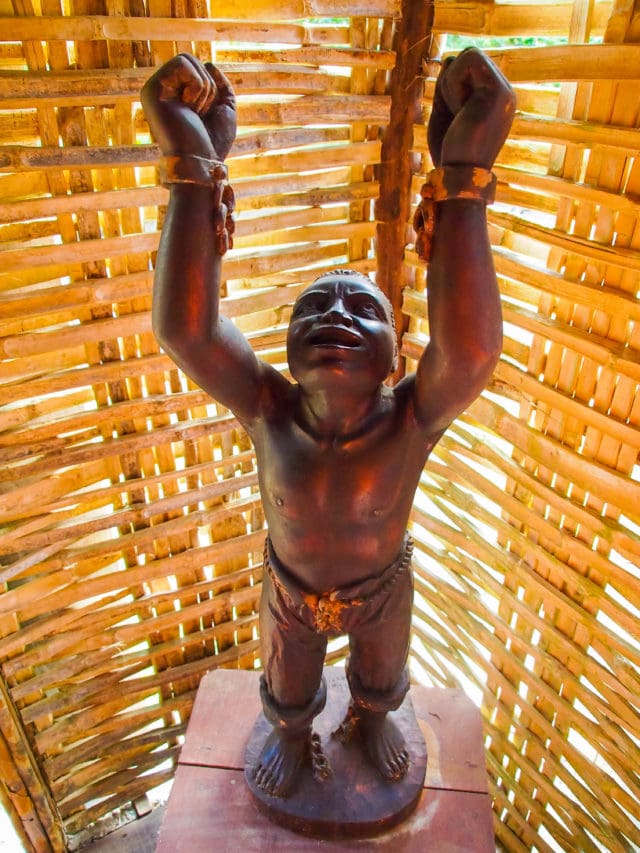 More Than A Reminder Of The Slave Era
Outside in the museum's lush surrounds, gardens filled with herbs, fruits, and vegetables consistent with those grown by freed slaves living in a similarly-styled village years ago, thrive. Larose and the other guides relate medicinal uses for certain plant species, offering scents and tastes along the way.
In the end, you're left with a real sense for how people lived in these humble villages. The hardships they faced, the ways in which they overcame their condition, and ultimately, how they succeeded. It's a unique and incredibly moving place made more special by the one amazing man with the passion to make it happen.
Visiting La Savane des Esclaves
La Savane des Esclaves is located in the seaside village of Trois-Ilets. From Martinique's capital city, it's just a quick ferry ride across the Bay of Fort-de-France. La Savane is also convenient to the beaches, shops, hotels, restaurants, and bars of Pointe-du-Bout.
Guided tours are mainly conducted in French, of course, though English translators have always been on-hand each time I visited. A written version of the tour is also available in several languages, including English, Spanish, and German.
La Savane des Esclaves is open daily from 9am to 5:30pm. Entry fee is €7 for adults (about US$8.60) and €3 (US$3.70)for kids ages 3-12.
For more on this very special place, please visit La Savane des Esclaves on Facebook.
Related Posts