Le M – Best McDonald's Burger Ever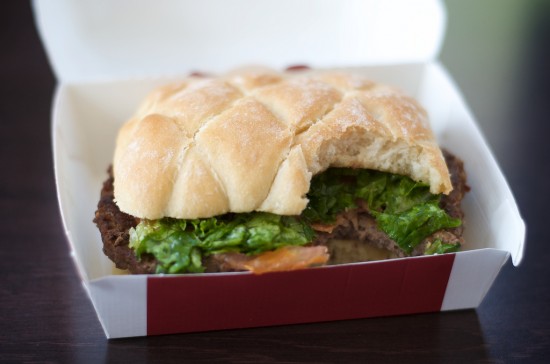 On our last trip to Martinique, we kept seeing ads for the Le M burger at McDonald's all over the place. Uncommon Caribbean loves to sample local McDonald's around the region to see how different cultures and local tastes shape international products. Naturally we had to try Le M.
Our verdict: wow! This is definitely not your average Mickey D's! Just check out the photos.
This is real food. It tastes like a real burger! It has real bread!!! And it even uses real cheese!!!!
That even the McDonald's in Martinique should offer eats of such high caliber should really come as no surprise. After all, The Isle of Flowers has been named "Best Gourmet Island of the Year" for the past two years in a row by Caribbean World Magazine, and Caribbean Travel + Life readers selected Martinique as their favorite Caribbean destination for delectable dining in a 2009 online poll.
Yep, they take their food seriously in Martinique, even under the Golden Arches.
Related Posts