Martinique Magnifique Sweepstakes Winner: Aubrey Hartline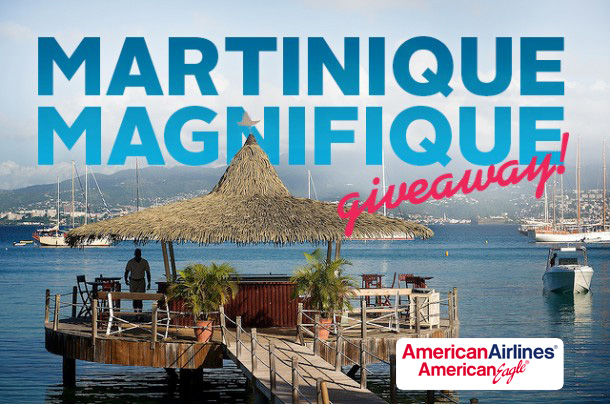 It's not every day that you get to share something truly special with someone, much less a total stranger. It's even more rare when that special something is a Caribbean island as exotic, alluring and eminently uncommon as Martinique. But, that's exactly what Patrick and I have the distinct pleasure of doing today as UC reader Aubrey Hartline has won our Martinique Magnifique Sweepstakes!
The actual prize – two free round-trip tickets to the Isle of Flowers, courtesy of our friends at American Airlines/American Eagle and the Martinique Promotion Bureau/CMT USA – is just the beginning, of course. As we've written before, Martinique is one of the select Caribbean destinations where the uncommon is part of the every day. From the culture, cuisine, and music, to the history, special events, attractions and more, just about everything here is authentically Martinican; authentically West Indian in a way you won't find easily in a lot of other islands.
So, what will Aubrey experience on her Martinique adventure? We hope she'll be inspired by the 50+ stories we've posted on Martinique over the past sixteen months since we started Uncommon Caribbean. Of course, we also hope she'll uncover a few new things for us to share with everyone down the road.
So, congrats to Aubrey, and thanks to everyone who entered and continues to join us on our insider's journey through the best of the Caribbean. We're already planning our next giveaway, so stay tuned, keep your fingers crossed, and who knows: maybe you'll be the next UC reader to wing your way to the Caribbean on us!
Related Posts