Martinique Slavery Abolition Day Celebrations
Any time of year is a great time to visit Martinique. For conscious, culturally curious travelers, though, nothing beats being here in May. The entire month is dedicated to celebrating the end of slavery. Special events, solemn commemorations, and festivals are held all over the island. The biggest is reserved for May 21st, the evening before Martinique Slavery Abolition Day is officially celebrated. It was then, several years ago, that I had one of the most profoundly moving experiences of my life.
The location: Fort-de-France, Martinique's capital city. More specifically: La Savane, Martinique's Central Park.
There, under the stars, a crowd numbering in the thousands gathered in front of a large stage. The mood was sort of subdued. Made sense for Martinique Slavery Abolition Day, I thought. At the same time, though, there were smiles, a bit of laughter. Can a crowd be joyfully subdued?
Soon the lights went down, an emcee emerged on stage, then disappeared. Musicians leaned into a grove and the first of a series of vibrant interpretive dances began.
Found in Translation
Everything was in French, which I still don't speak, or understand. (Really gotta fix that soon!) At the same time, though, it was all easy to understand what was going on; what the performances were expressing.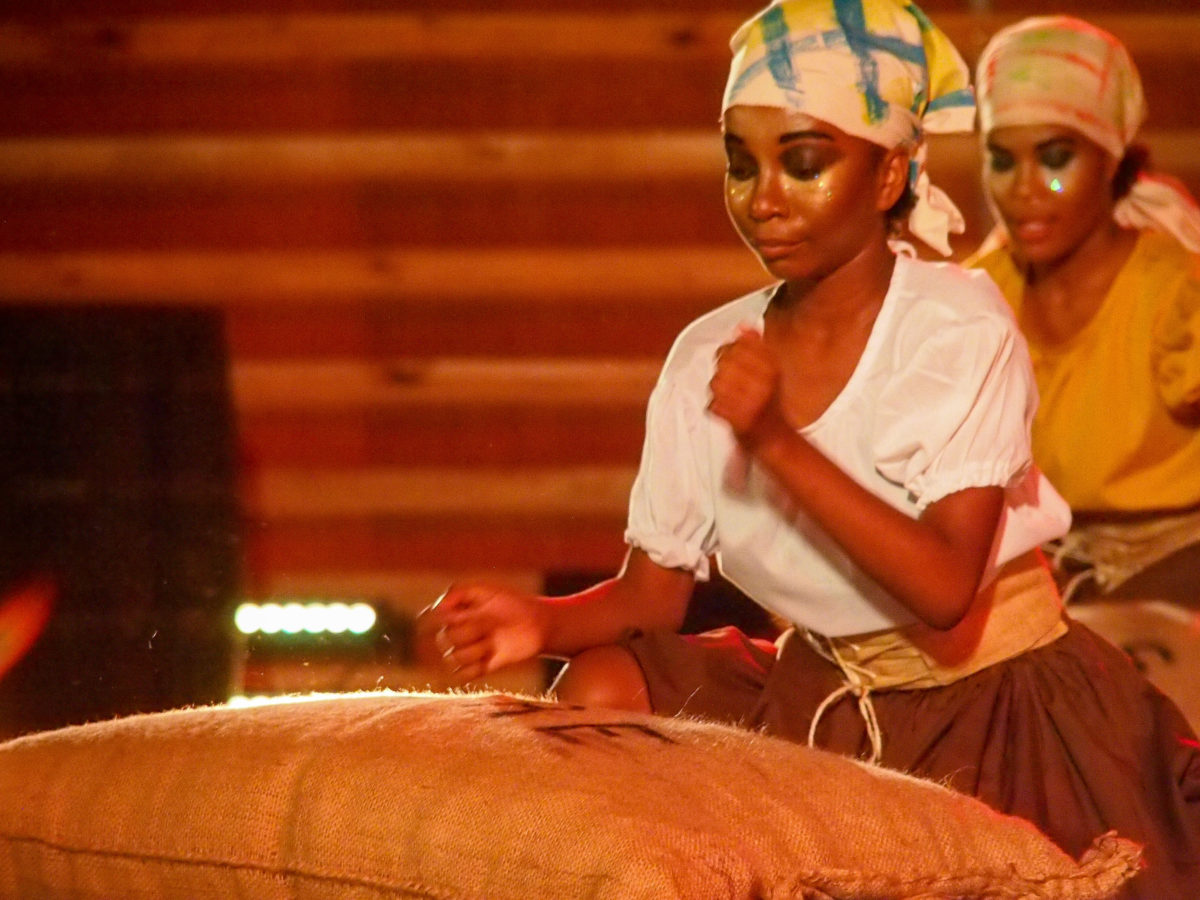 In essence, each dance traced the arc of the island's history.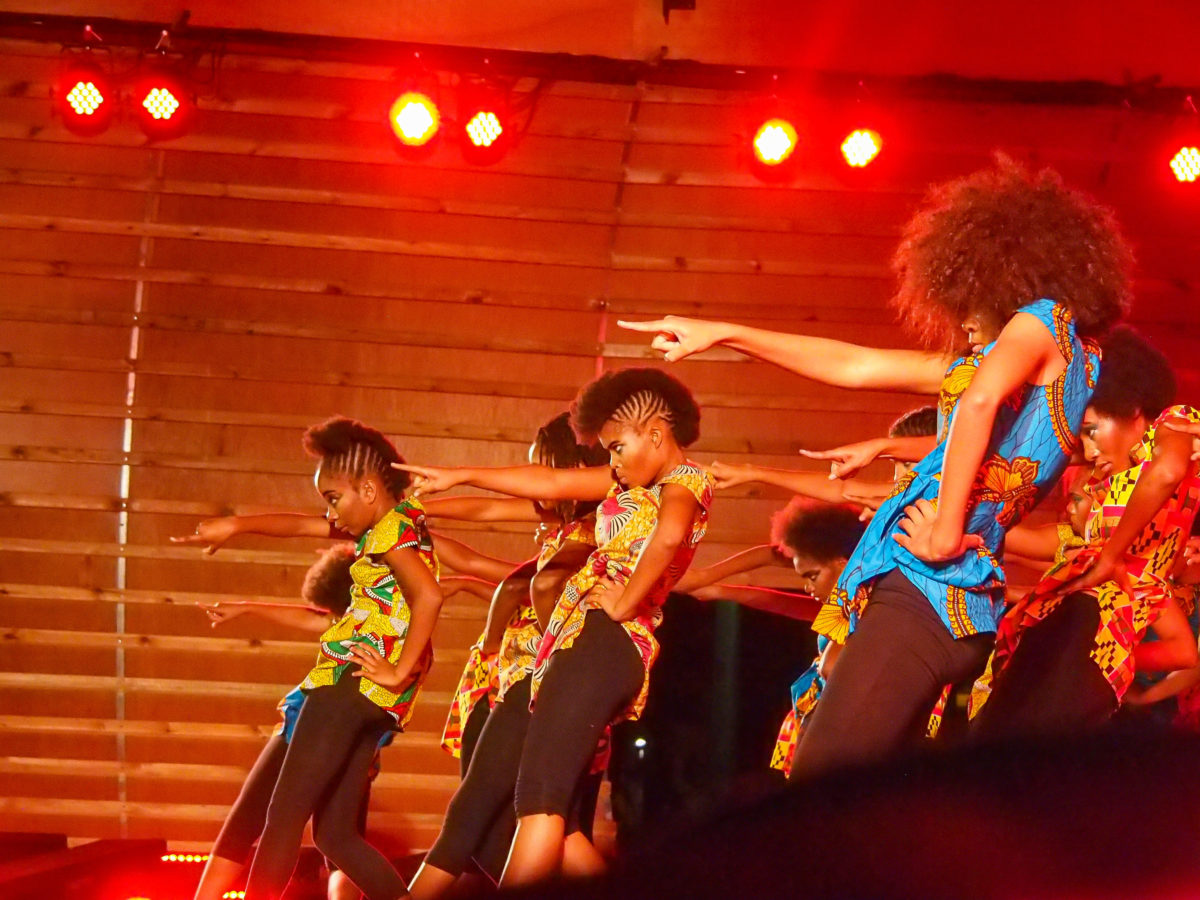 The History of Martinique in Dance
The genocide of the indigenous Amerindian people. Slavery, the Triangle Trade and the forced repatriation of African people to the island. Euphoria over emancipation dulled by the extended horror of indentured servitude. The rise of the inspiring La Négritude movement championed by Martinican poet, politician, and Civil Rights legend, Aimé Césaire. Challenges still facing Afro-Caribbean Martinicans today.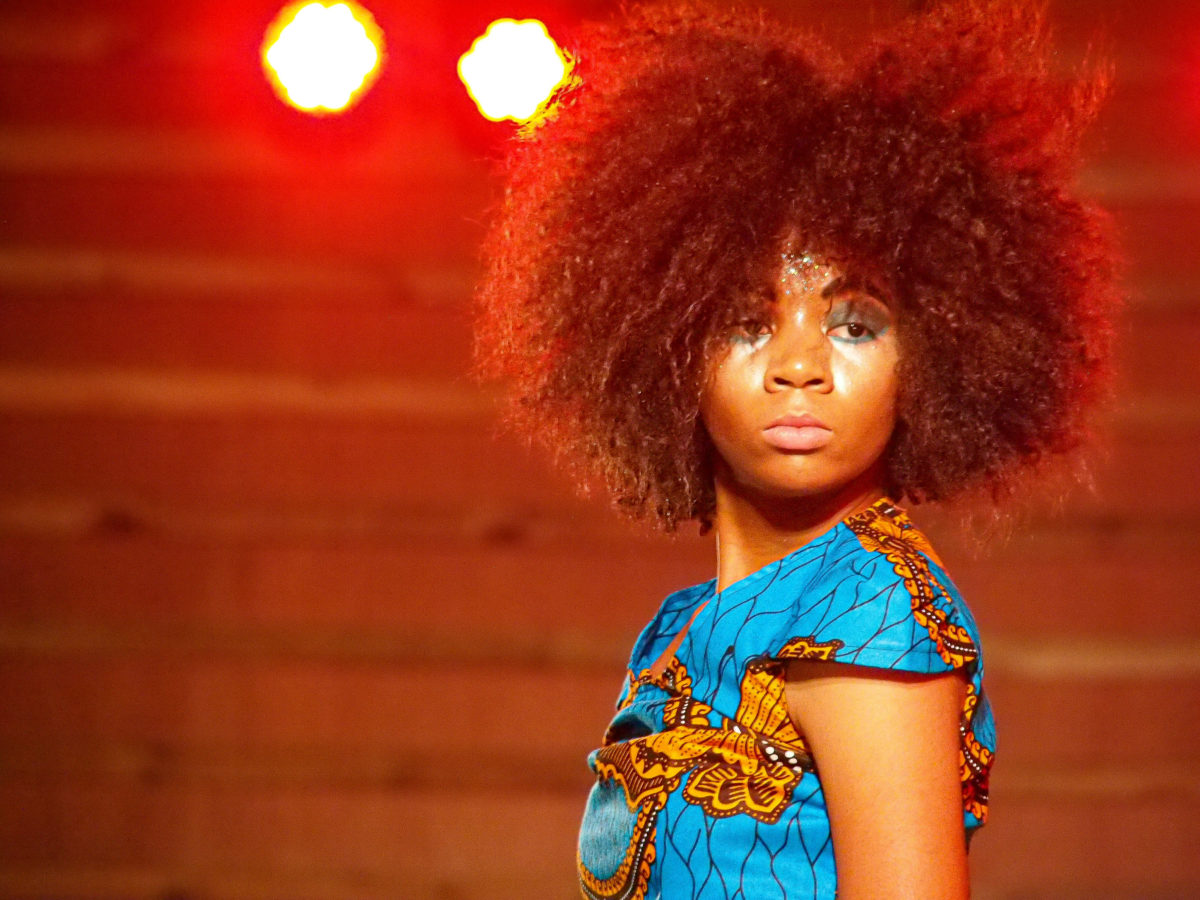 Local performers and volunteer students delivered powerful dance performances illustrating it all.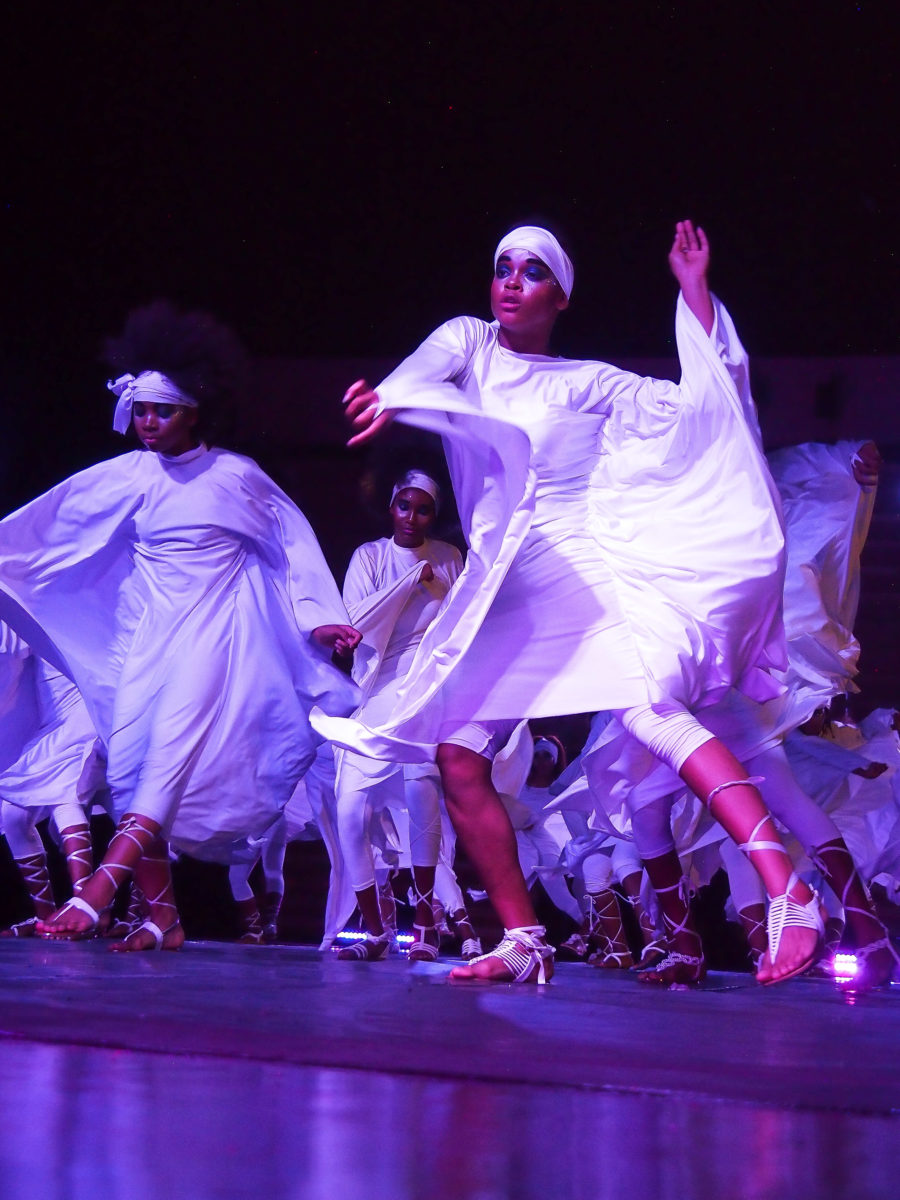 Solemn Martinique Slavery Abolition Day Remembrances
One particularly poignant movement, though, didn't involve any dancing at all. Instead, a line of performers dressed in black stood shoulder to shoulder across the stage. They held aloft signs with names and years. Each one corresponded to incidents of social injustice in Martinique. Every name representing someone wrongfully slain in the struggle for social and economic equality.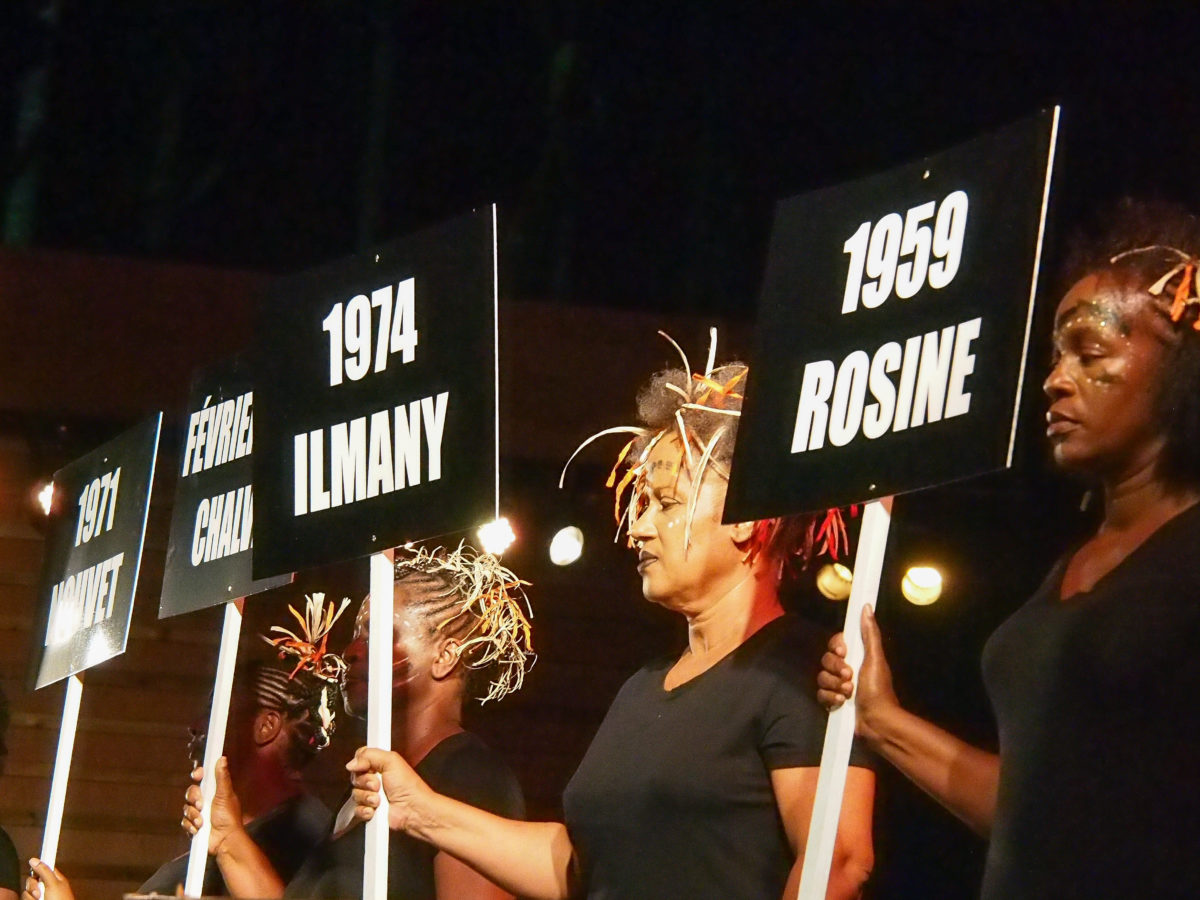 The sheer number of names/tragedies was sobering, particularly as displayed in such quiet stillness. I was so moved by the visual, in fact, that I ended up researching a few of the names.
Sadly, ours are not the only Emmett Tills. Not the only George Floyds.
Happy and Hopeful Ending
The Martinique Slavery Abolition Day celebrations I experienced in Fort-de-France ended on a high note. As the lights went up, dancers paraded down from the stage and through the crowd. Some carried flags inscribed with words like dignity and responsibility. Others interacted with children in the crowd.
A warm communal feeling enveloped the area; everyone united in remembrances of a shared, often troubled past, while also reinvigorated toward building a better future.
How to Experience Martinique Slavery Abolition Day Festivals
Finding and experiencing Slavery Abolition Day celebrations in Martinique is pretty easy. As noted above, they're held all over the island throughout the month of May. Any Airbnb or Vrbo host, villa manager, or hotel concierge should be able to provide you with information.
If you hit a dead end, though, feel free to drop us a line here and I'll be happy to guide you in the right direction.
Related Posts