On-Site Martinique: Commuting to Work at the 2013 CTO State of the Industry Conference
You may not know it from the typically fun and rummy pics I've been posting to Facebook and sharing on Instagram this week, but I am actually enduring quite the rigorous work schedule during my current visit to Martinique. I'm here for the Caribbean Tourism Organization's annual State of the Industry Conference (SOTIC 2013), as daunting a series of meetings, workshops, press conferences, and schmoozing as you'll come across in the Caribbean tourism industry.
This is serious business as hundreds of delegates, consisting primarily of tourism ministers, directors of tourism, policy makers, and politicians are all here working together to improve the general state of the one industry most Caribbean islands share in common.
In such a pressure-packed environment, it's sometimes hard to relax, have a little fun, and appreciate the amazing natural surroundings.
Not so in Martinique. Each SOTIC 2013 day begins and ends with the scene pictured above, a leisurely ferry boat commute across the Bay of Fort-de-France between Trois-Ilets, where the majority of conference guests are staying, and the town of Le Schoelcher, where the actual meetings are being held.
If any delegates have any stress before hopping aboard for the 30-minute ride, it most certainly dissipates once the engines get started, we're out in the Bay, and the majestic Pitons du Carbet come into view…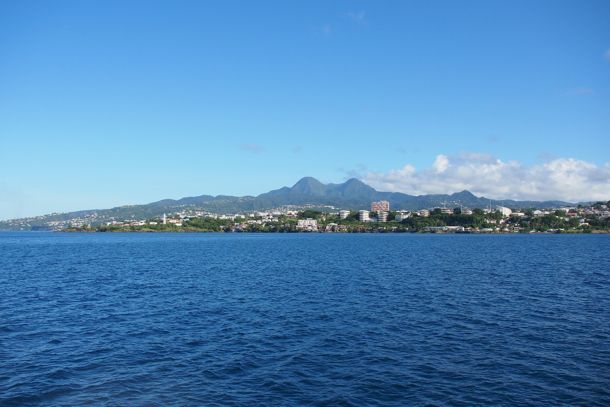 Below the Pitons, the city of Fort-de-France stretches from left to right, melding into Le Schoelcher, our destination, to the west. It's as soothing and relaxing a start to the work day as you can imagine; one that many local Martinicans experience each day commuting across the Bay to day jobs downtown.
The breeze, a passing bird, some laughs; this sure beats fighting your way onto a subway car, or edging into merging traffic.
Soon enough, our destination comes into view…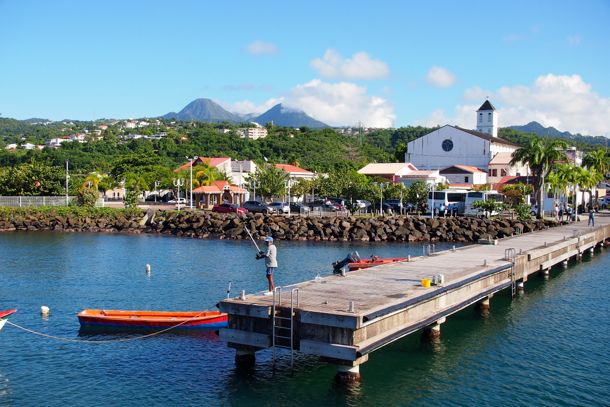 If only every work day could start like this…
Related Posts