On-Site Martinique: Vive Le Art des Caraïbes at La Case à Léo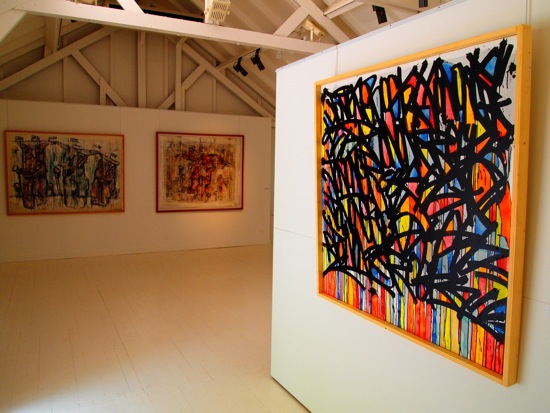 Last week we clued you in on the U.S. history lesson to be learned at Habitation Clement in Martinique. This week, we turn our studies to art. Specifically, Caribbean art, like the beautiful works you see pictured above, which are currently hanging on display at La Case à Léo, also located at Habitation Clement in Martinique.
A former rum plantation/distillery cum rum museum may seem like an odd place to find such fine works of art displayed in such an elegant fashion, but as we said last week, Habitation Clement is no ordinary tourist attraction. I've traveled to Martinique 6 times in the past 3 years and have visited Habitation Clement each time. Unlike other attractions that I visit repeatedly over time, there's always something new to see and experience here. On my latest trip a couple weeks ago, the art at La Case à Léo was that special new discovery for me.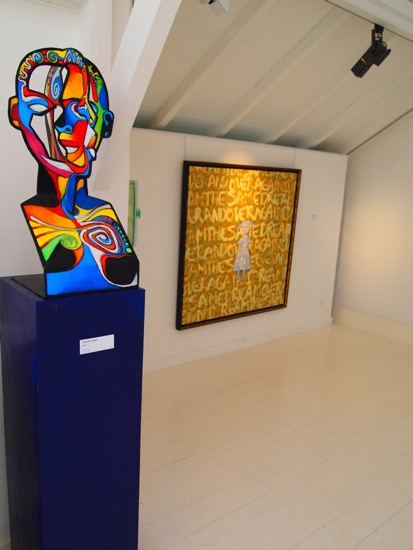 Housed in the plantation's former coach house, La Case à Léo hosts exhibits and events under the auspices of the Foundation Clement, a philanthropic group dedicated to preserving the arts and cultural heritage in Martinique. The primary exhibition season runs from December through April with the works of 8-9 artists featured for 10 days each.
Bright white walls combine with nicely balanced natural and artificial lighting to really make the brightly-colored pieces pop.
Just as Paris is a mecca for history, the fine arts and culture, so too does Martinique pay homage to its history and rich cultural heritage with an extensive network of museums rivaling that of many European capitals.  More than 25 of these cultural venues are scattered throughout the island, each intimate in size and thus ideal for easy visiting for a wide array of age ranges and intellectual interests. Habitation Clement has always been 1 of my favorites; La Case à Léo just makes it that much better.
Related Posts