Rhum Clément 10 Year Grand Reserve – Gold Standard Rhum Agricole
Rhum Clément 10 Year Grand Reserve is not a gold rum. For me, though, it is the gold standard of rhum agricoles readily available in the United States.
Especially Extra-Special Rhum Agricole
As we've noted before, everything that Rhum Clément produces is special. The 10 Year Grand Reserve, though, is a tad extra-special. Per the brand…
Clément 10 year old Rhum Agricole is a limited release of select barrels chosen and kept aside by our Cellar Master for further aging to develop an unparalleled distinguished character, while following the time-honored traditions of Homere Clément…"
To be sure, this is an exalted taste experience; well above Clément VSOP, which is great in its own right.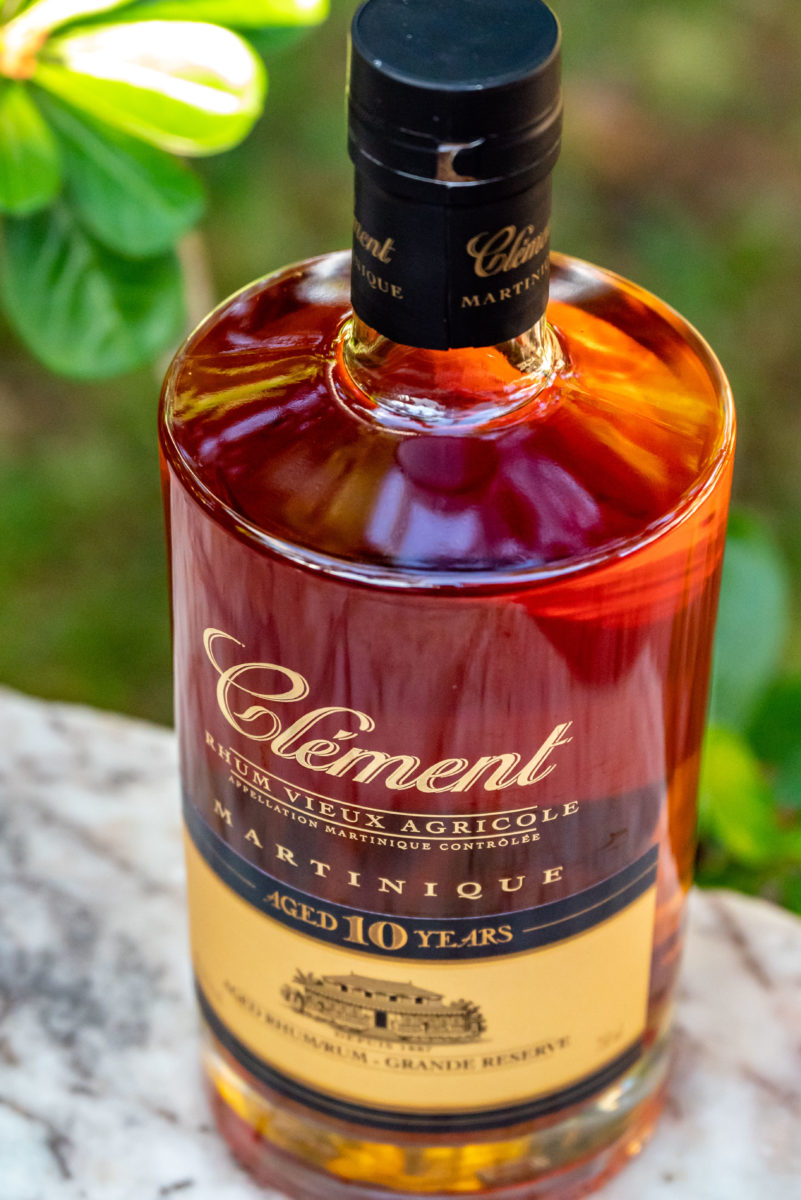 Like all true Martinican rhum agricole expressions, Rhum Clément 10 Year Grand Reserve is distilled from fresh pressed sugarcane juice. Every drop is aged a minimum of 10 years in a combination of virgin and re-charred oak barrels.
Rhum Clément 10 Tasting Notes
I suspect that virgin casks are employed disproportionately as the rhum bears a lighter color than you might expect of a 10 year old. The flavor also suggests this as dry grassy notes stand out well above nuanced traces of smoke and wood.
On the nose, Rhum Clément 10 is soft, delicate; light, like its color.
The first sip carries a very subtle burn; more of a tingle, really. Hints of orange peel and brown sugar build upon the dry, grassy notes, with the subtle charred wood rounding everything out in high style.
It's a flavor experience worthy of an extended finish, the better to bask in its glory at a relaxed pace. Here, too, Clément 10 delivers with as polished and beautifully protracted a finish as you'll find in its price range.
Where To Buy Rhum Clément 10 Year Grand Reserve
Our amazing friends at SPIRIBAM are the exclusive USA importers for Rhum Clément. For the very best deals on Rhum Clément 10 Year Grand Reserve, visit the SPIRIBAM online store and be sure to enter promo code "UCRHUM" at checkout to save 10% off your order.
Santé!
Related Posts