Rhum Clément Cuvée Festive – Le Joie de Rhum
Serious rhum for serious rum drinkers.
I'd long thought of the masterful creations from Rhum Clément in this way. Theirs is a heritage brand, after all; one celebrated for centuries among the world's finest spirits. That Rhum Clément, like all rhums of Martinique, also carries the coveted AOC designation only adds to the luster, the exclusivity, the stately grace so naturally ascribed to all things Clément.
All of this grand prestige, though, doesn't mean that Rhum Clément doesn't know how to have a good time. Just look at Rhum Clément Cuvée Festive.
Originally introduced in 2017, this beauty is a blend of rhums aged between three and six years in casks formerly employed in the production of Bourbon. I first saw her just a few short weeks ago in Fort-de-France. The mere sight of the bottle brought a big bright smile to my face.
(Get a sense of Rhum Clément's prestige in this video…)
Rhum Clément - From Martinique to the World
I'd smiled at Clément bottles before, of course. Even flirted with a very special one or two.
Those affections, though, were more born of the high regard I've always had for Rhum Clément, the company's storied history, and the enduring excellence of their rhums.
This smile was different; the delight behind it more laid back, relaxed.
Reverential sentiments remained strong, of course. The name Clément is emblazoned in its classic, elegant font front, center, and highlighted in silver.
In its overall packaging, though, Rhum Clément Cuvée Festive really appealed to my more playful side.
Very Fine Fun Rhum
The typeset of the all-caps "RHUM" obviously contributes to this. The letters dance across the bottle, the R, H, U, and M whimsically alternating between outline and bold; the H set prominently above the other letters.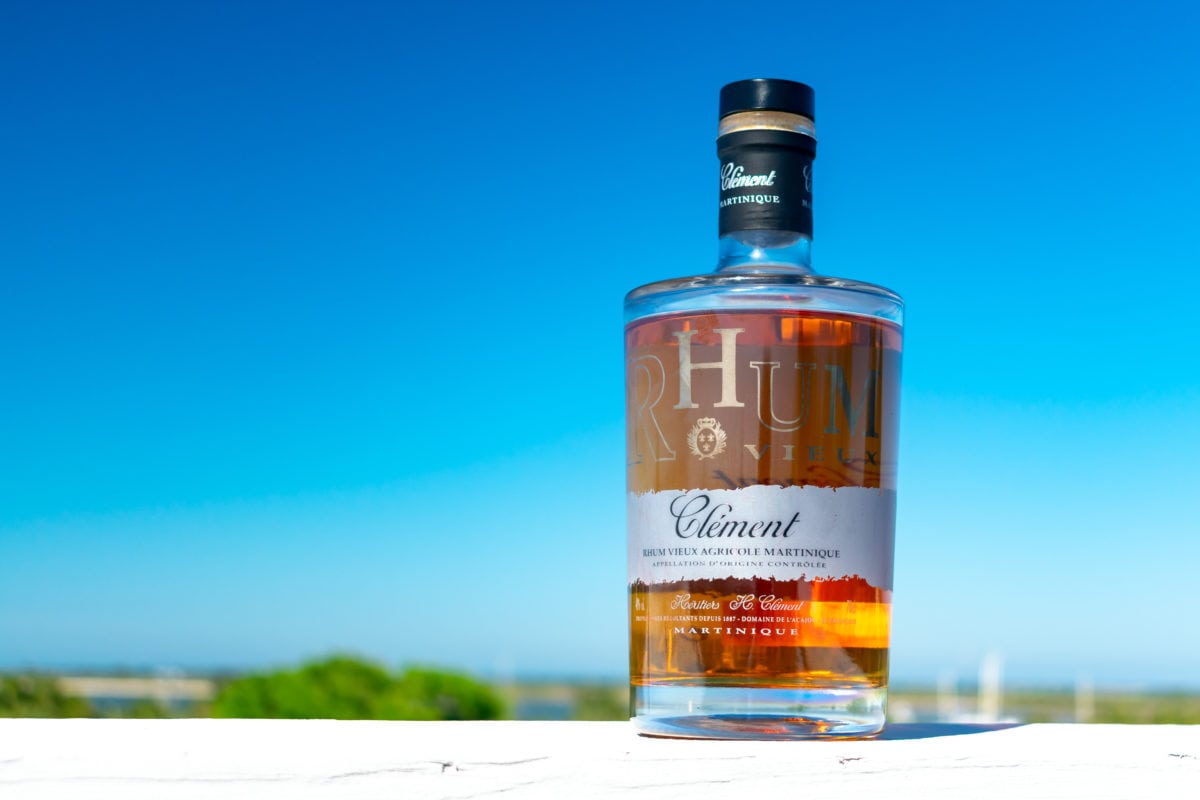 Rhum Clément Cuvée Festive just looks fun! This, I would come to learn, is not by accident.
We regularly release special editions, playing with our different blends of rhum agricole.
Note the word "playing" in the quote? Rhum Clément's regional director for North America wrote this in an email to me in response to a few questions I had about Cuvée Festive. His name is Ben Jones. He has family ties to the Clément name. He knows what he's talking about.
While we are well known for VSOP, X.O, etc, this is another fun experiment of blending different rums to gether to find new conclusions and share with our fans to discover Clement in a different way. Our cellar master is having fun with a new perspective of what we are releasing!
Note the word "fun" stated twice in this second quote? Yeah, Rhum Clément Cuvée Festive is all about fun, celebrations, and basically having a good time.
Le Joie de Rhum!
Like all of the best good times, Rhum Clément Cuvée Festive keeps things simple. Light on the nose and on the tongue, it warms beautifully with a subtle little burn on the finish.
This, or course, compels you to enjoy more and more Cuvée Festive. One glass is simply not enough as the good times must continue to roll with this blend.
Believe me, they would for me if I could actually find Cuvée Festive here in the States. Rhum Clément has no plans to distribute this good time, easy drinking agricole in the U.S. I guess that means another trip back to Martinique, where the fun is never in short supply.
Santé!
Related Posts