Rhum Clément VSOP – Rhum Agricole Made to Share
In the alphabet soup of letters denoting the world's finest spirits, VSOP is the one most cherished in Martinique when it comes to rhum agricole. XO rhums are aged longer. VO rhums are easier on your wallet. VSOP rhums, like the exquisite Rhum Clément VSOP, though, bring smiles and laughter like nothing else. The reason, according to my great friend, André LA Houssaye, lies hidden in the words that the letters represent.
Who is André LA Houssaye?
To know André is to know Martinique to the fullest. Her secrets, natural wonders, history, and passions – André knows them all. Thankfully for those of us who hunger for that kind of knowledge, André works as a tour guide. That is, when he's not performing. He's also the lead vocalist of a very popular local band. The combo makes Monsieur LA Houssaye a most popular man, indeed.
Spend a day driving or walking around any part of Martinique with André and you'll find that most every car that passes honks a hello. People yell greetings punctuated with laughter. Others compel him to stop, often holding up traffic.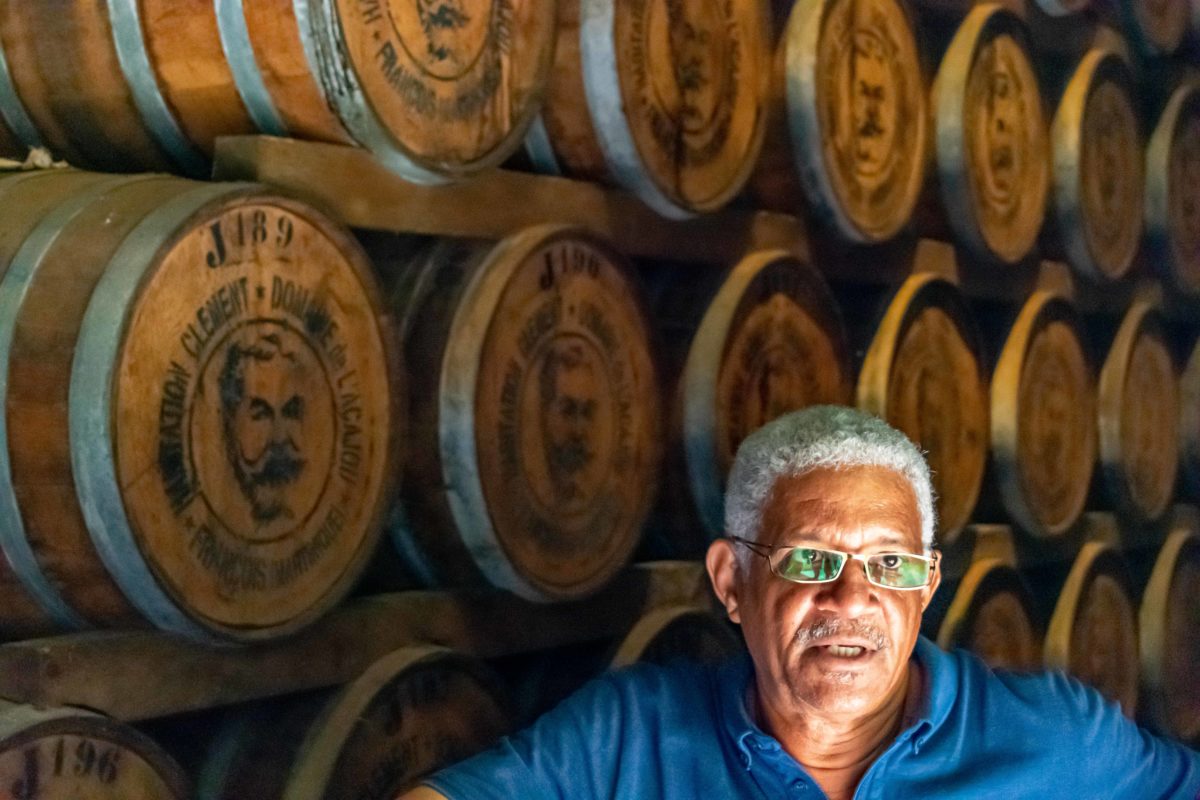 No one complains, though. After all, it's André…the most popular man in all of Martinique.
Official VSOP vs André's VSOP
As you can't tell the story of Martinique without touching on her exalted rhum agricole tradition, naturally André knows all about the island's myriad blends and distilleries. It was from him that I initially learned that VSOP stands for Very Superior (or Special) Old Pale.
Like cognac and brandy, the abbreviation is a guarantee. It validates that every rhum agricole bearing VSOP on the label has been aged for at least four years.
This, however, is not what makes VSOP rhums so beloved in Martinique. As André says, in Martinique, the letters VSOP carry a second, rather more cheeky meaning…
Here in Martinique we say verser sans oublier personne, which means pour without forgetting anybody.
It's a fun little twist on the real meaning of VSOP; one that opens a window onto the enduring charm of Martinique. To experience this special charm more fully, I highly recommend picking up a bottle of Rhum Clément VSOP.
Rhum Clément VSOP Basics
Aged a minimum of four years (of course), Rhum Clément VSOP is produced in the time-honored tradition that has made Habitation Clément one of the foremost names in the spirits world since 1887.
The distinguishing character of this VSOP is derived, in part, from a dual-pronged aging technique. The master blenders at Rhum Clément alternate the use of virgin oak and ex-Bourbon casks in aging Rhum Clément VSOP.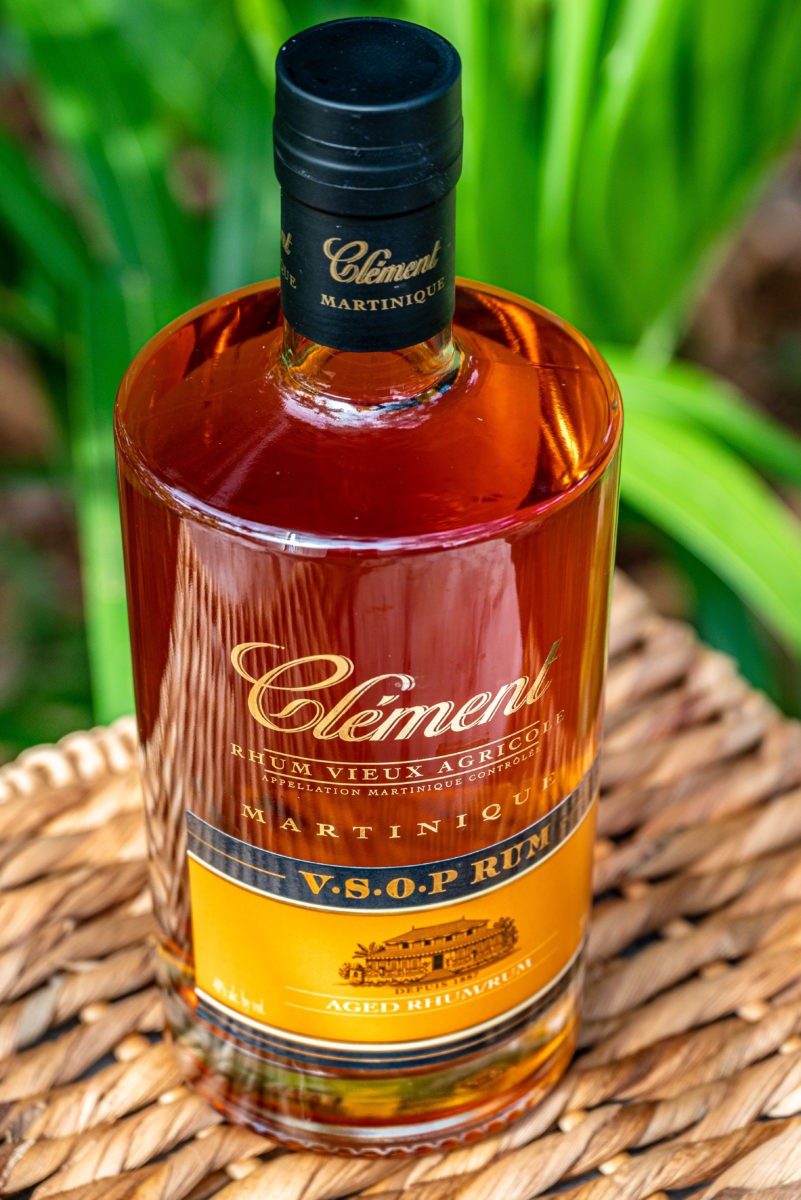 The result yields a rum that, to me, registers at just beyond incredible.
A Taste of Rhum Clément VSOP
On the nose, subtle notes of mocha and cocoa linger in the background reserving the spotlight for more pronounced aromatics of vanilla and citrus. A tinge of grassy heat is also noted here; a warm and welcome harbinger of the sublime sips to come.
On the lips, that first sip is pure magic, the grassy heat instantly transporting me back to Le François, Le Robert, and Martinique's windswept Atlantic coast. The slight heat is balanced nicely with smokey vanilla.
The moderate finish brings forth scant hints of Bourbon, more smoke, and an undeniable desire to sip a little more.
But not too much, right? Remember, as André says, Rhum Clément VSOP is even better when it's shared among friends.
Where to Buy Rhum JM VO Online
Our friends at SPIRIBAM are the exclusive importers for Rhum Clément in the United States. For great deals on Rhum Clément VSOP, visit SPIRIBAM online and be sure to enter promo code "UCRHUM" at checkout to save 10% off your order.
Related Posts