Sailing Along the Western Shores of Martinique
The endless rewards of sailing in and around the waters that surround Martinique have long been espoused in this spot. While most of what we've celebrated has centered on the 48 satellite islets that can mostly be found along Martinique's east coast, you certainly shouldn't sleep on the charms that line her western shores.
Here, where the calm waters of the Caribbean Sea meet more than 40 miles of lush, undulating coastline, a myriad of wondrous attractions and experiences await.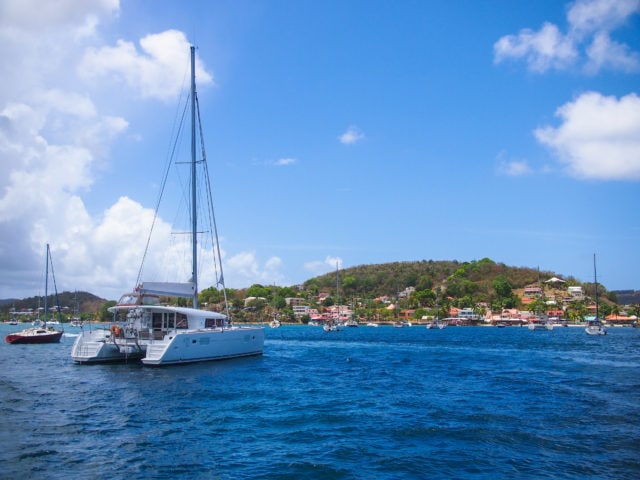 At a point just above Schoelcher, within view of Le Senat, a GREAT and very authentic seaside Creole restaurant, a waterfall empties into the sea. Further south, between Trois-Ilets and Anse-d'Arlet, a cavernous bat cave carved into the rocks right along the shore presents a pretty unique snorkeling adventure.
Nearby, Anse Noir and Anse Dufor are another uncommon attraction. The two beaches sit right next to each other, though the natural sand on Anse Noir is of the dark ash volcanic variety, while Anse Dufor sports brilliant white sand – the best of both worlds for beach lovers virtually in the same spot.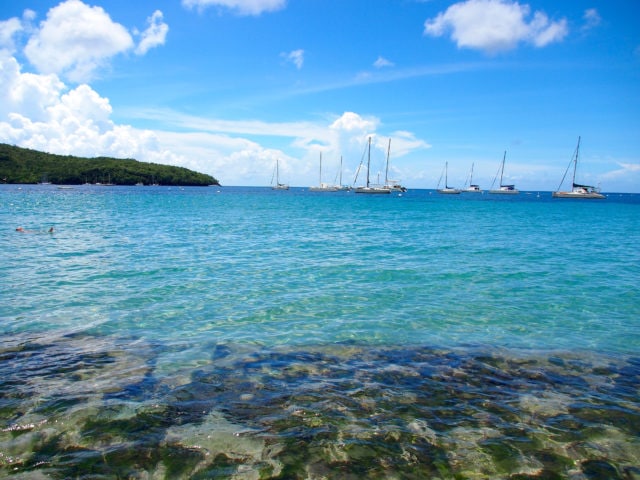 Also within Les Anses-d'Arlet is Dlo Ferre, a natural hot spring carved out of the rock right along the sea shore. This secluded spot isn't too well-known among local Martinicans, much less visitors!
Best of all, though, are the myriad of quaint little towns and villages all along the Caribbean coast. I'm referring primarily to the little towns north of Fort-de-France – Case-Pilote, Bellefontaine, Carbet, and Le Prȇcheur. All harbor special historic treasures. One of the most notable: the Eglise de Case-Pilote.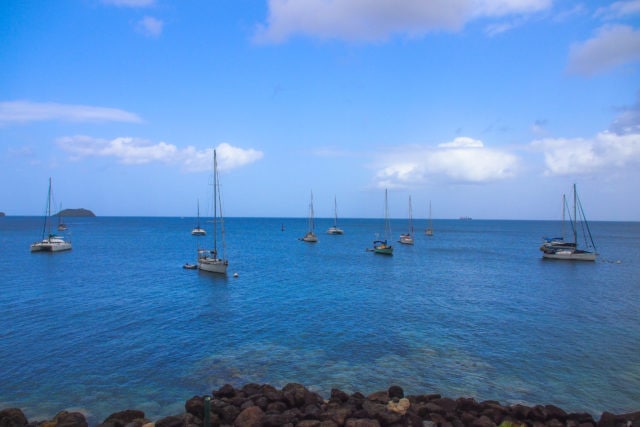 One of the oldest structures in all of Martinique, the church first welcomed parishioners all the way back in 1640. Inside, there's an elaborate mosaic depiction of the baptism of Christ made from burnt crockery salvaged from the 1902 eruption of Mount Pelée – amazing!
On the shores of each town you'll also find colorful local fish markets selling the fresh catch of the day, laid-back seaside restaurants and bars, and a vibe that's as cool and calm as the waters that line the shore.
For more details on bareboat yacht charter options in Martinique, check in with our friends at Sunsail online.
*Lead photo credit: Flickr user Christian Lendl.
Related Posts