La Pagerie Museum: Uncommon Attraction
You wouldn't know it by its humble appearance, but this quaint little cottage boasts as rich a royal history as you'll find anywhere in the Caribbean.
This is one of the main exhibition buildings that comprise Le Musee de la Pagerie, or the La Pagerie Museum, located in the seaside town of Trois-Ilets in Martinique. The museum, whose origins date back to 1929, is named for the Tascher de la Pagerie family, which owned a sugar plantation on this site in the 1700's. Though notable members of Martinique's aristocracy in those colonial times, it's doubtful a museum would be erected and maintained to this day in the family's honor if not for their daughter, Marie-Joseph Rose Tasher de la Pagerie.
You may not know her by the mouthful that is her full name, but you've probably heard of her husband, the short-statured, short-tempered icon of military and political power, Napoleon.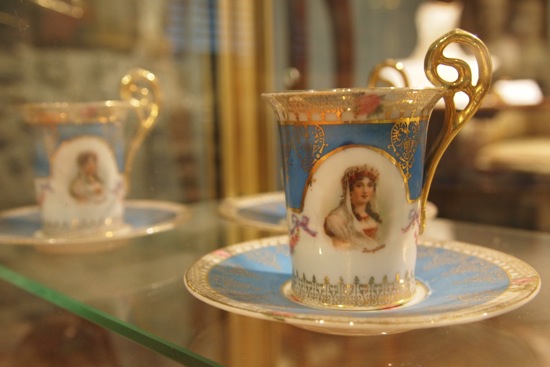 When she met the notorious soon-to-be French Emperor,  Marie-Joseph actually went by the name Rose. As the story goes, Napoleon preferred the name Josephine, so of course today and for all time, she's known as Empress Josephine.
I've visited the museum several times in the past few years and am always amazed that such a small, out of the way place could be packed with so much royal European history. The little cottage, which was formerly the plantation's kitchen, is filled with a wide assortment of Napoleonic era art and artifacts. Paintings, sculptures, furniture, tea sets, lamps, flatware, vases, and more are displayed throughout, tracing the lives and loves of the royal couple.
One of the more popular items is Josephine's childhood bed (pictured below). I can't believe it's still around considering the plantation's main house was destroyed in a hurricane in 1766 and never rebuilt.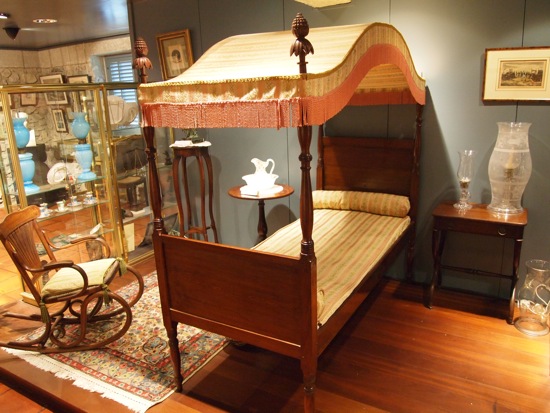 Another big draw are Napoleon's sensual, hand-written love letters to Josephine. Even if you, like me, do not read French, you still get the idea that these letters are fairly risque. And when you consider that just one of Napoleon's letters to Josephine recently sold at auction for more than $500,000, it makes seeing one here for the €5 (about $6.35) adult entry fee quite the bargain.
Josephine may have gotten divorced from Napoleon, eventually dying virtually alone and in exile just as he did, but the remarkable story of her rise from this spot in Martinique to rule the French Empire alongside one of world's most iconic figures is still a pretty good reason to pay La Pagerie a visit.
The museum is open every day except Mondays. Weekday hours are from 9am to 5:30pm. On weekends, La Pagerie opens at 9:30am and closes at 12:30pm before reopening at 3pm and closing for the night at 5pm.
For more info, contact La Pagerie via email at museedelapagerie@wanadoo.fr.
Related Posts