Lili's Beach Bar, Martinique's Sexiest New Party Spot: Uncommon Envy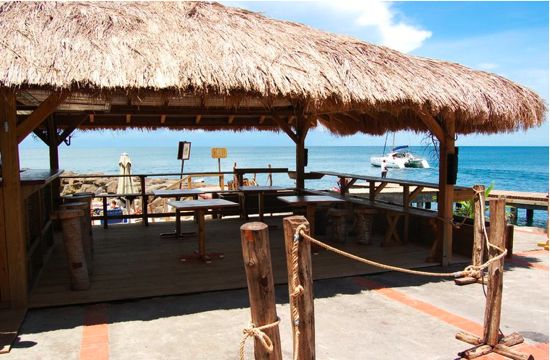 It's somewhat distasteful (some might say grotesque) for someone who travels to the Caribbean as often as I do to be envious about missing out on anything down there. That would go double for Martinique since it's the one Caribbean destination I've visited the most in recent years – six trips in five years!
Still, in the 363 days (really, who's counting?) since I was last seen in the Isle of Flowers an exciting new beach bar/restaurant has burst on the scene that has me more than a little jealous of my friends in Fort-de-France. It's called Lili's and it may just be Martinique's sexiest new party spot.
Located on the beach at L'hôtel La Batelière in the town of Schoelcher, Lili's opened this past June and, by all accounts, has been drawing a chic and sexy crowd ever since. I first heard whispers of the place on my last trip to Martinique in May 2010 when I ran into the man who would become the head chef at Lili's, Johnny Vahey.
I met Johnny at Le Petibonum, a similarly sexy/stylish, yet completely unassuming beach shack run by renowned local chef, Guy Ferdinand, aka: Chef Hot Pants, in the town of Le Carbet a few miles up the Caribbean coast from Lili's. Johnny was working with Guy the day I happened in with a group of journalists, learning the ropes of what it takes to run a successful seaside gourmet eatery on the island.
That Johnny had a lot to learn spoke nothing of his formal training and abilities. He downplays it at every turn, but the man did apprentice under celebrity chef Gordon Ramsey, so you can bet he knows what he's doing in the kitchen. Indeed, the larger hurdles for him lay outside the kitchen for two very good reasons:
Johnny hails from Ireland and had never set foot in Martinique until just a few weeks before I met him.
He doesn't speak French.
Oh yeah, Johnny's uncommon alright, and from what I hear, so is the scene at Lili's. The beachy beauty above is just part of what makes this place THE PLACE to see and be seen in Martinique. The gentlemen serving drinks trained at some of the top flair bartending schools in London, so not only do they know exactly how to make just about any drink you could want, they also know how to entertain you with bottle-juggling a-la Tom Cruise in Cocktail. DJ's spin an eclectic mix of local and international grooves, mixing zouk, reggae, samba, lounge and hip-hop to match the sultry surroundings.
As you might imagine, the food is a primary draw as well. Chef Johnny describes the cuisine as "refined Caribbean/Creole with French accents and an emphasis on fresh, local products." In other words, awesome! He even mixes things up by offering new menu options daily, so it's impossible to get bored with the eats here.
From what I hear, Lili's epitomizes the allure of the French Riviera in the Caribbean like few other places anywhere in the region. I hope to experience it in-person later this year, but until then, I'll be following the party there on Lili's Facebook fan page (check it out for hours of operation and contact information).
J'espère vous voir là!
Related Posts