Uncommon Photo-Op: All-Access Martinique Yole Festival
Made for tourists events don't usually get much play here. They don't typically fit with our mission to showcase the very best in authentic Caribbean travel and cultural experiences.
On my last trip to Martinique a few weeks ago, though, I found that we can make an exception in the case of the Martinique Yole Festival.
A fairly new event, the Yole Festival has been held annually in late-May on the shores and in the waters around Pointe Marin Beach near Sainte-Anne in southern Martinique during each of the past three years. Conceived and organized by the Martinique Tourism Authority, the event is designed to give both visitors and locals a more intimate and inclusive look at the island's premier annual cultural and sporting event, The Tour des Yoles Rondes.
Though fun and full of color and panache, the annual Tour des Yoles is a pretty serious event. The racing is hotly contested; the countenances of the contestants generally stern and focused. Access for Joe-Schmo visiting photographers like me: restricted.
Not so at the Martinique Yole Festival.
All the pageantry of the bigger event is on full display, but the atmosphere is much more relaxed, yielding tremendous photo opportunities, especially on land during pre-race preparations as the yoleurs unload their hulls…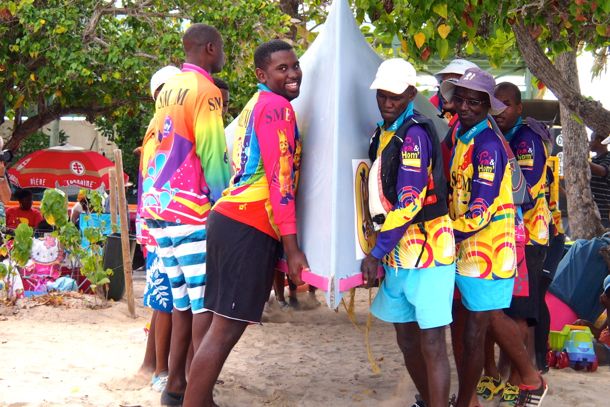 …tie-up their sails…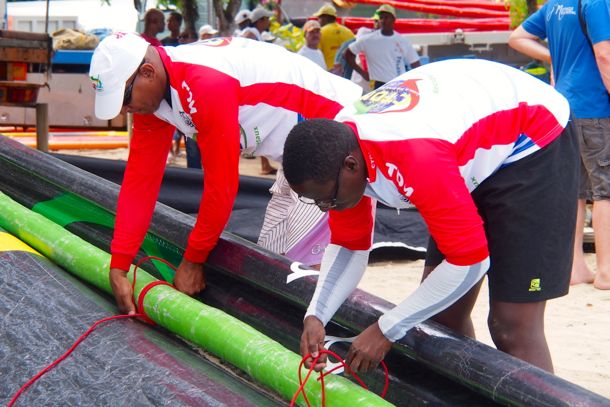 …gather for a pre-race huddle…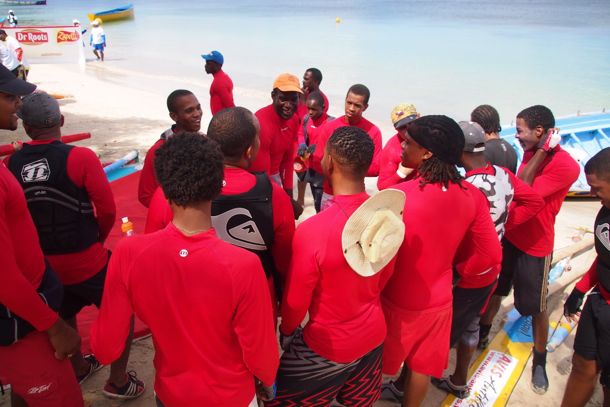 …and maneuver their yoles into starting position…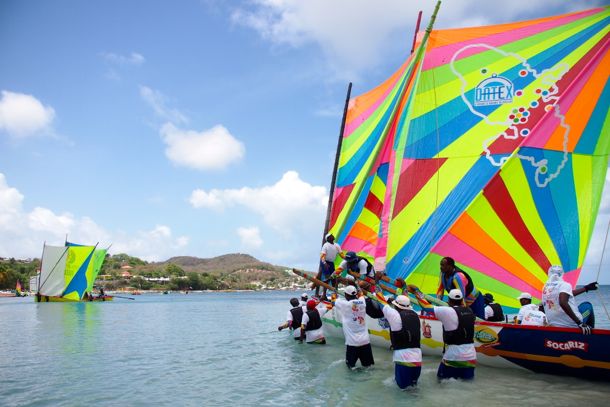 You can see the relaxed nature of the event in the smiles on the faces of the yoleurs in a few of these pics, but their joy was nothing compared to mine at having such close access to their pre-race activities. When I attended the Tour des Yoles five years ago, I couldn't even get within 50 yards of the action. This was a whole different story; one that got even better out at sea…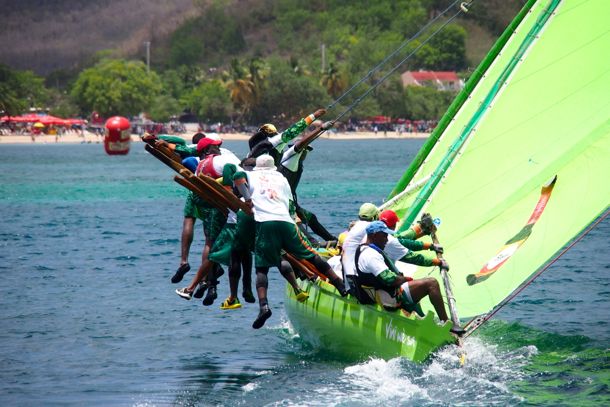 No, I wasn't shooting with some high-powered equipment, or anything like that. Just my usual Olympus PEN E-P3 with a 14-150mm lens. The relaxed racing allowed for our chase boat to get pretty close to the action. Close enough that the yoleurs could hear us as we cheered them on, and acknowledge our support…
The Martinique Yole Festival is held each year in late-May. For updated dates and information, be sure to check in with our friends in Martinique here.
Related Posts