Mexico's Mystical Cenote Natural Pools
It's dark. The water – crisp, clear, and refreshingly chilly.
Bats flitter about above; tiny fish do the same below.
The celebrated shores of Cancun, Riviera Maya, and Cancun satiate the masses nearby, but you're happy right where you are, swimming in a cave… a cenote… with bats.
Natural swimming pools like these dot the landscape along the Caribbean coast of Mexico's Yucatan Peninsula where more than 6,000 cenotes can be found.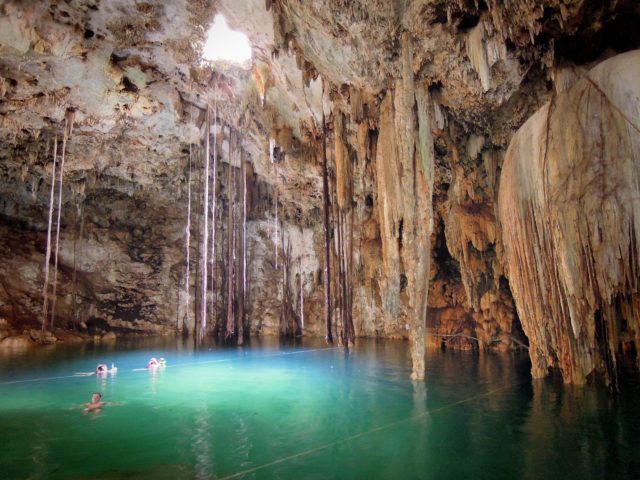 Often hidden by the tropical forest and mangroves that surround them, cenotes were formed when pockets of limestone rock collapsed eons ago, the holes filling with fresh, unbelievably clear groundwater filtered up through the limestone from the water table below.
Much more than simple swimming holes, cenotes have long been revered in Mexico. Ancient Mayans made a point of settling near cenotes, and not just for the mineral-rich fresh water.
Mayans considered cenotes sacred communication portals to the gods, or gateways to the afterlife. At the Sacred Cenote in Chichén Itzá, evidence of human sacrifice has been found.
The main mysticism surrounding Mexico's cenotes today, though, lies in their seclusion, surreal tropical surroundings, and amazing water.
So, which of the 6,000+ cenotes should you check out on your next trip to the Yucatan? Our friends over at Thrilllist offer a few good suggestions here.
*Lead photo credit: Flickr user Michael Muraz.
Save
Save
Save
Save
Related Posts