Middle Caicos Biking Betwixt the Sea
Somehow, it seems, I always end up on a bike when visiting the Turks and Caicos. True to form, said cycling usually takes me off beaten paths. One particularly uncommon ride even found me racing along an airport runway! (Not advisable…sort of.) So yeah, it should've come as no surprise to anyone that my summer 2022 escape to Dragon Cay Resort would include a Middle Caicos biking adventure, right?
Err, wrong…sort of.
As noted previously, this particular TCI escape was all geared toward pampering the wife. MAJOR birthday, career, and parenting milestones had her in need of some secluded rest and relaxation. Maybe a little yoga, a lot of beach time, good food…
Dragon Cay's sublime natural surrounds and empty roads, though, beg to be explored. The pair of Specialized Fatboy bikes available for guest usage at Dragon Cay also proved impossible to resist.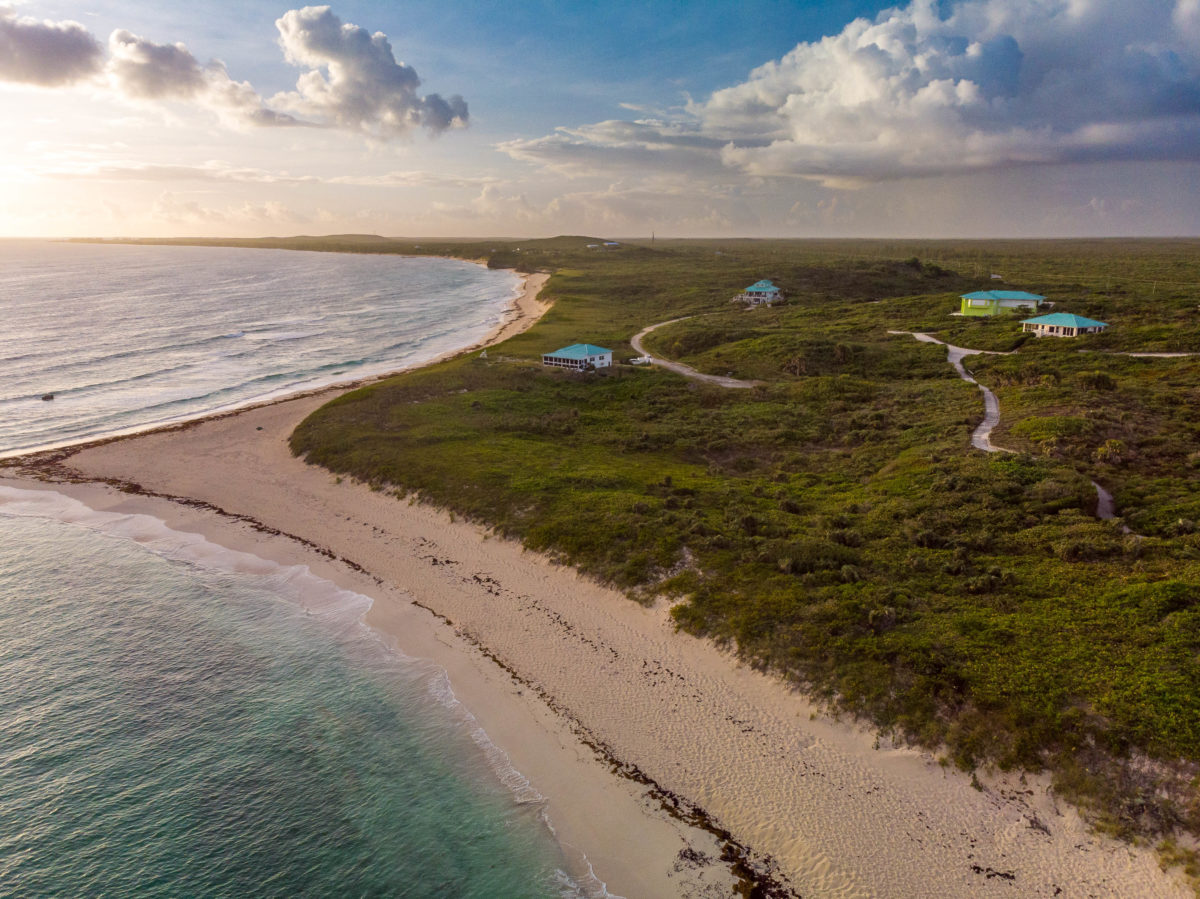 So it was that I coaxed the wife to ride out with me on the second full day of our escape following a bit of the aforementioned yoga. The timing for our Middle Caicos biking adventure, though, was not ideal.
By the time we saddled up and hit the road, it was minutes to noon. Light showers mixed with an intense sun to create sauna-like cycling conditions. Definitely not what the wife wanted.
Still, she stuck it out for me, pedaling the arduous couple miles (or so) from Dragon Cay to the overseas roadway connecting North and Middle Caicos.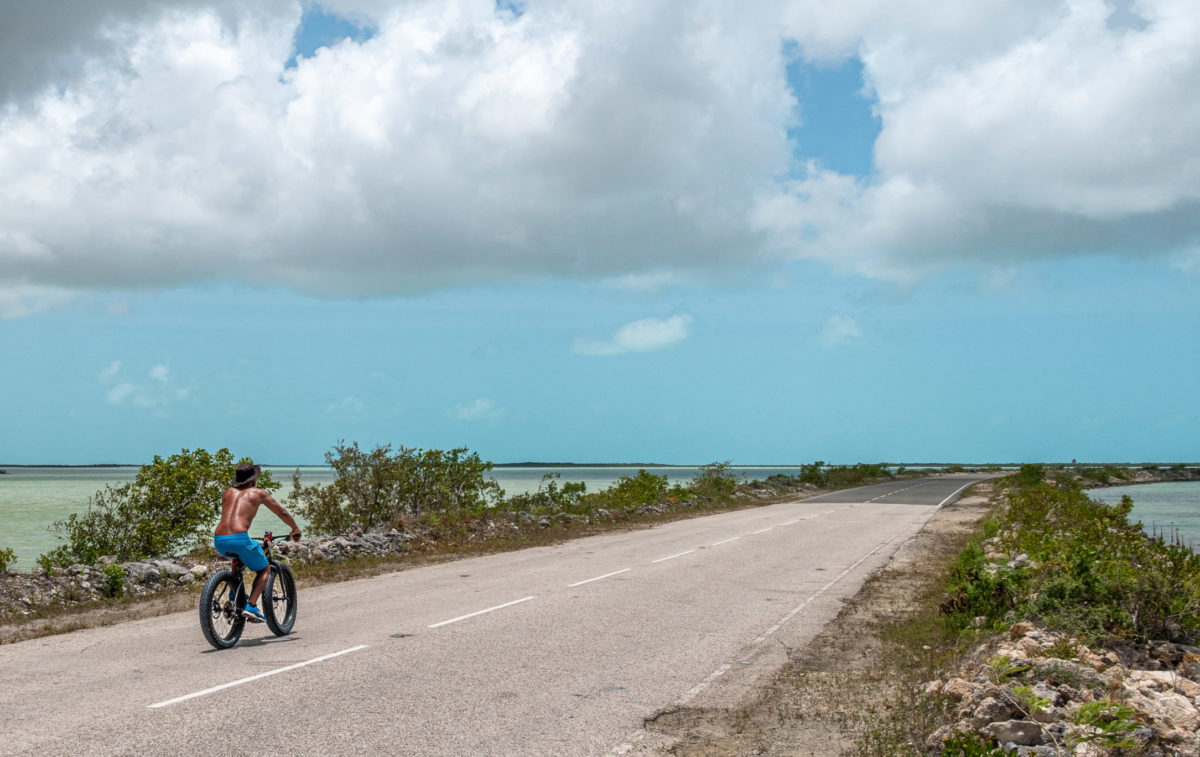 I had long dreamed of experiencing the unique road up close; outside a moving vehicle. Cycling over it gave me a great chance to really savor the seascape, surrounding mangroves, fish, and birds.
The wife suffering the midday sun, though, was soon ready to go.
A stiff headwind slowed our trek back to Dragon Cay, further testing the wife's patience with my adventuring. Still, we managed a few smiles as our Middle Caicos biking adventure drew to a close.
View this post on Instagram
A cold I-Ain Ga-Lie Turk's head beer and some cracked conch later, and the wife was good as new.
As for any further adventuring, let's just say we kept things a bit more tame for the remainder of our time in TCI. More on that in the weeks to come…
Related Posts