Mudjin Harbour Caves, Middle Caicos – Uncommon Attraction
Among the more striking features of the seaside cliffs that line Mudjin Harbour in Middle Caicos are a small collection of caves. Carved by the ocean over the centuries, the Mudjin Harbour Caves are most easily discernible from the sea. The pair found at the Dragon Cay Resort, though, can be fully and easily explored on foot.
Mudjin Harbour Beach Cave
The most easily accessible of the two Mudjin Harbour Caves is impossible to miss if you're planning to enjoy the fabulous three-mile stretch of beach here. The path to the shore literally takes you right past it.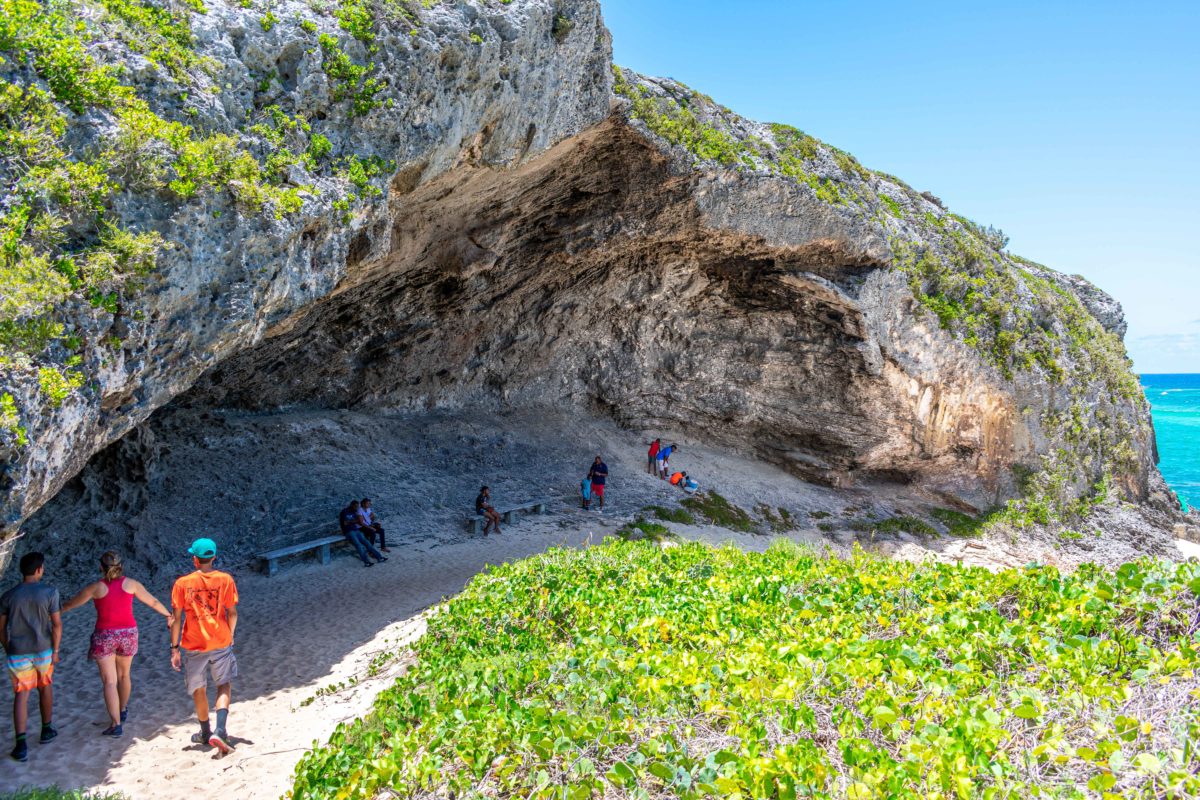 The large, open-faced cave towers above the sand, offering ample shade during the afternoon hours.
Secluded Cave Beach
The second cave is smaller and more secluded, though no less difficult to access. A concrete path leads up from the Mudjin Bar & Grill to the Dragon Cay Overlook.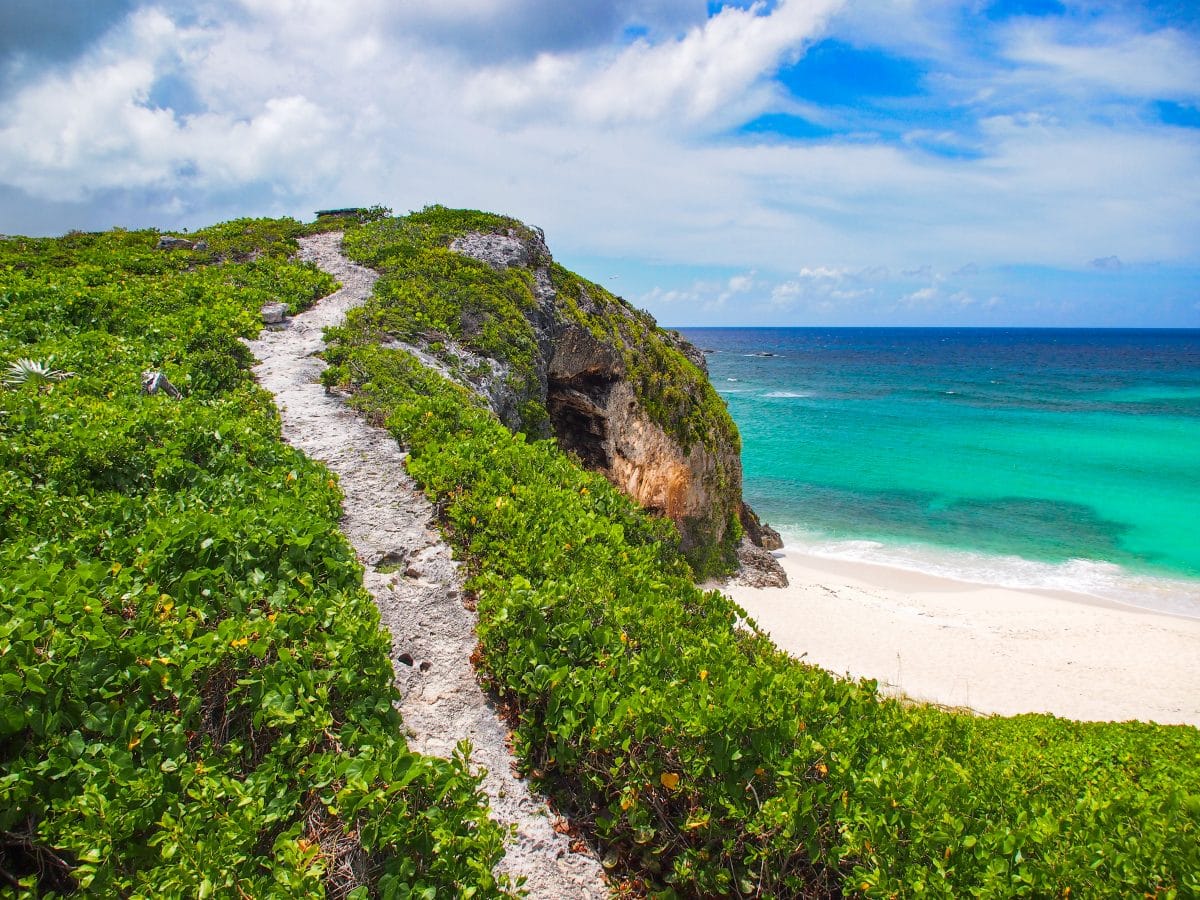 (Note: You'll definitely want to stop here at the crest of Cave #1 for what is arguably the most jaw-dropping view in all of the Turks and Caicos.)
Once you reach the summit, keep following the path. Soon you'll arrive at a hole in the ground with secret stairs leading down to secluded beach cave pictured at the head of this post.
Rocky Beach Repose
The beach here was pretty rocky and rough during my recent mid-summer visit with the wife and kids. Definitely too rough for any swimming or snorkeling.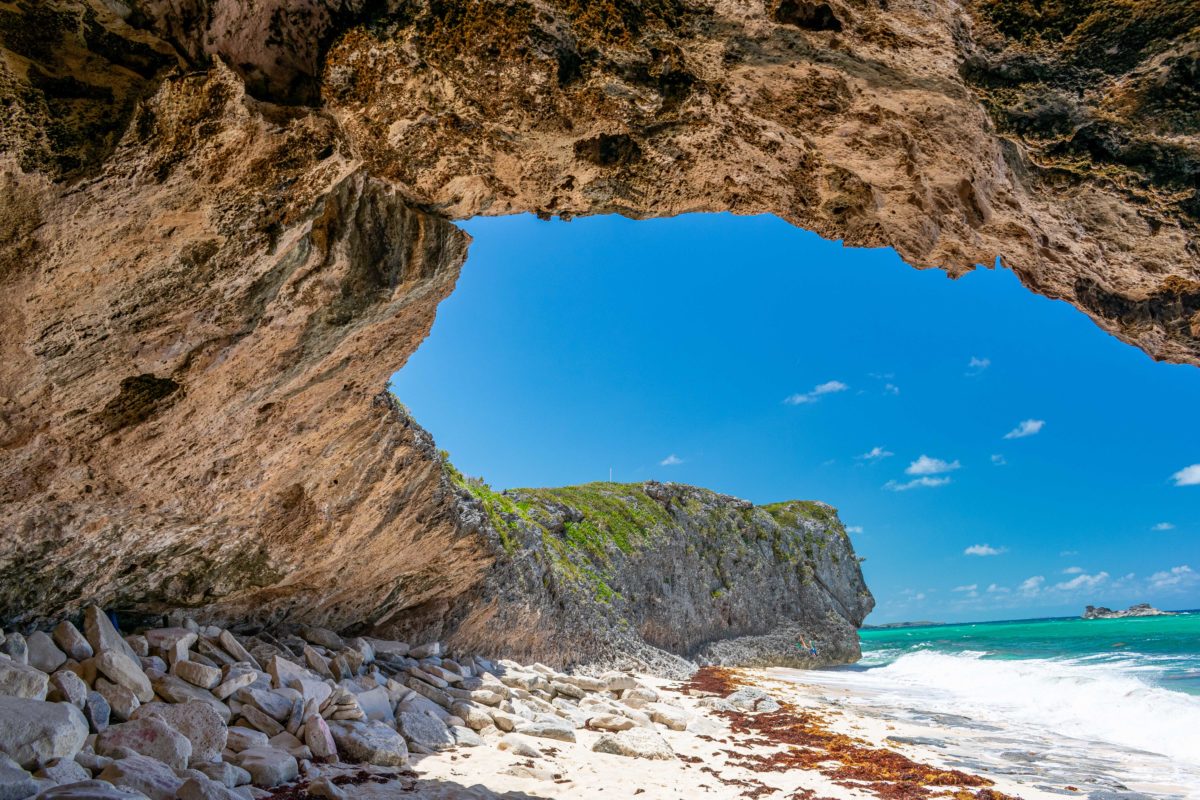 Still, the tranquil vibes here are very nice. Especially if you can find a comfy flat rock to sit on and soak up the seclusion…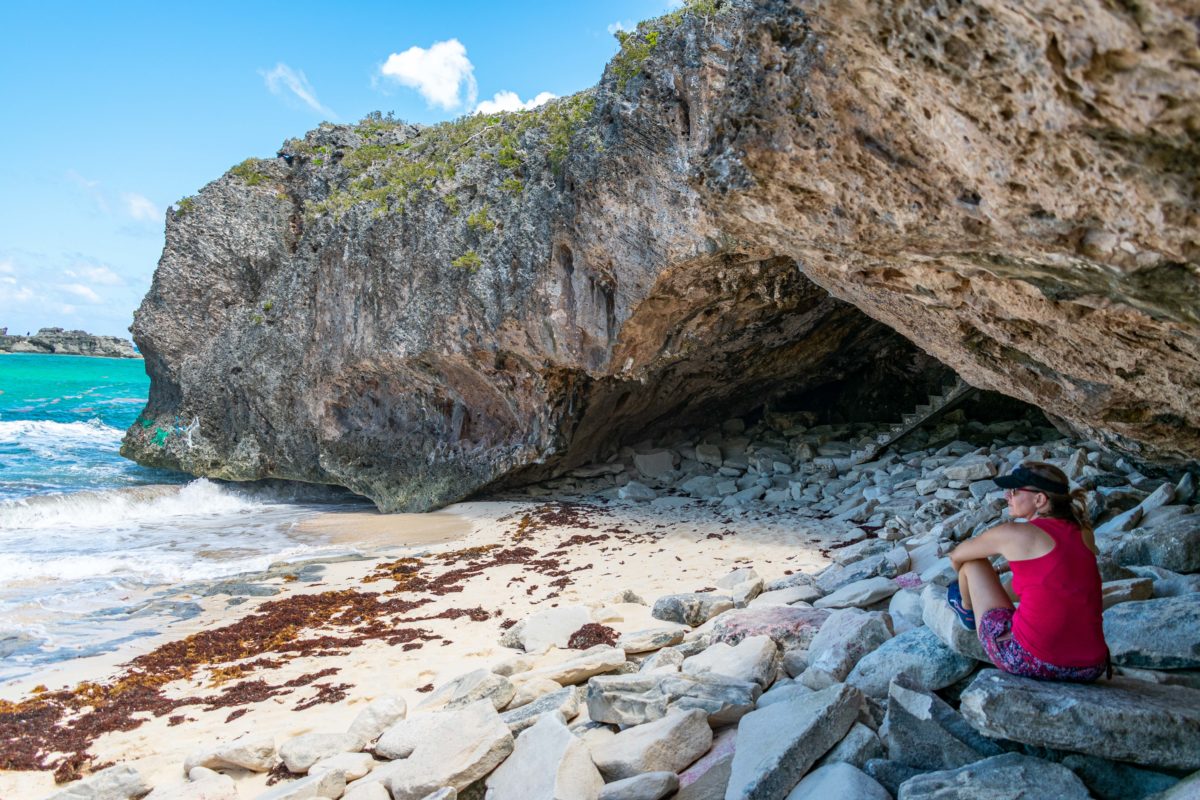 Getting To Mudjin Harbour Caves
A little spelunking around the Mudjin Harbour Caves makes for a nice bit of fun after lunch at the Mudjin Bar and Grill. From the Empyrean Villas, our home away from home in North Caicos, we drove south along Whitby Highway toward Middle Caicos. Just past Bottle Creek, the road turns to the east, eventually taking you over the overseas road connecting the two islands. The entrance to Dragon Cay Resort is just a few minutes further down the road on your left.
Ample signs make certain you can't miss it.
The caves, jaw-dropping views, and beaches ensure that you'll be back.
Related Posts