Love Goes A Long Way Toward Saving Traditional Model Sailboats in Middle Caicos
It takes love to save the Caribbean's oldest and most cherished cultural traditions. Love for our islands, our history, the core tenets of our way of life… the things that make our region truly special. I got to see the power of this type of love in person on a recent trip to the Middle Caicos Co-op, a small shop located right next to Daniel's Cafe in Middle Caicos.
Inside the Co-op you'll find all manner of hand-crafted goods – hats, baskets, paintings, bracelets, placemats; all of it celebrating the cultural heritage of the Turks and Caicos Islands. It's all great, but the thing that most caught my attention were the model sailboats.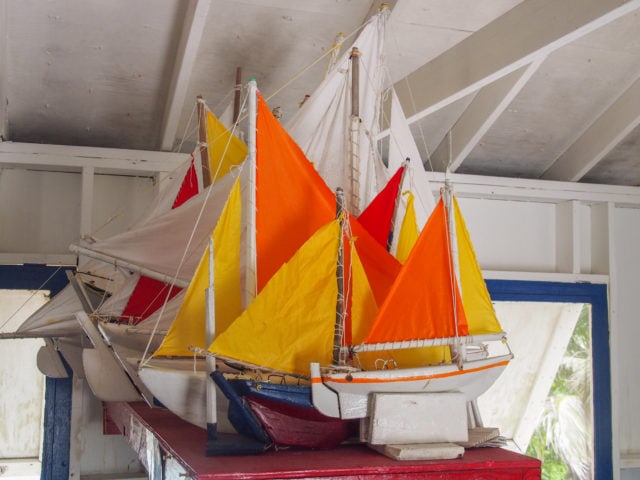 Intricate in their design, with fully-functioning miniaturized versions of all the rigging found on full-sized versions of sloops once omnipresent in TCI waters, the colorful boats reminded me of the celebrated models produced by Vertrum "Vert" Lowe that I'd come across on an earlier visit to Green Turtle Cay in The Bahamas.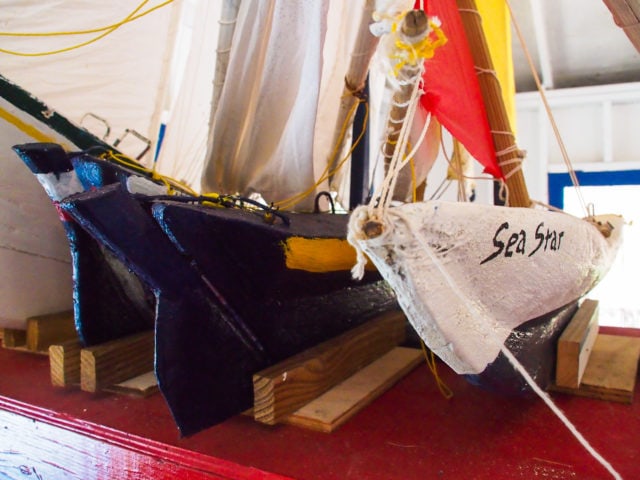 I'd soon learn that these boats had one very negative thing in common with their Bahamian cousins: The tradition of making them was dying out.
The young generation is not getting into things like that.
Stacia Arthur grew sullen as the words escaped her lips in answer to my questioning about the boats. A local artisan herself, she had her own personal regrets over not learning the full breadth of palm weaving skills her mother once possessed. The boats were a reminder of national and family traditions slowly fading away.
Back in the day, all the boys… you'd find them, the young men, making a sailboat. And they used to sail it. Today, you find the young boys today in a gadget.
Love, though, is ensuring that not all is lost. An effort was started a few years ago to save the model boat-building tradition by hosting a full day of races on nearby Bambarra Beach. Visitors and TCI residents alike come to Middle Caicos from all over the Turks and Caicos Islands for a full day of model sailboat racing and fun.
The event, dubbed The Valentine's Day Cup, is held annually on the Saturday following February 14th, ensuring that love always keeps this cherished TCI tradition afloat.
You can, of course, also contribute to the preservation of model boat building in Middle Caicos by purchasing one of these amazing hand-crafted vessels from the fine people at the Middle Caicos Co-op. For more info, please visit them online here.
Related Posts