Deal of the Week: Explore Montserrat Scuba Diving Adventure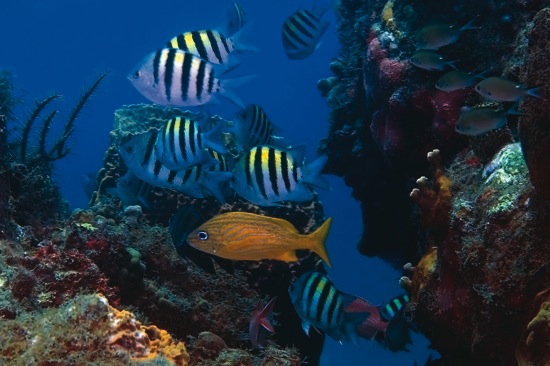 Volcanoes giveth and taketh away like nothing else on earth. Initially, an eruption will lay waste to any living thing unfortunate enough to be nearby. In the long run, though, rejuvenated ecosystems emerge that are significantly more vibrant than before. This is particularly true undersea, as you can see by reading this.
Or better yet, head down to Montserrat and see for yourself!
As we've previously noted, The Emerald Isle of the Caribbean is home to the Caribbean's most active volcano, Soufrière Hills, which erupted in the mid-90's eventually destroying Montserrat's capital city, Plymouth. While life on the island has adopted a slower pace as a result of the volcano, the scene below sea is bustling with new and diverse corals, sponges and algae, providing a rich environment for fish and sea mammals. Dolphins, pipefish, eagle rays, green turtles and nurse sharks are just a few of the sea creatures thriving in these waters.
So, how can you enjoy this undersea paradise? Just hook up with the folks at Extreme Marine Scuba, a dive facility registered on Montserrat. They're offering a new three-day Explore Montserrat package originating out of Antigua that includes unlimited diving, boat accommodations, meals, and a boat tour of Plymouth.
Talk about an adventure!
The Explore Montserrat special is priced at $750 per person, based on a minimum of four divers and is valid now through December 31, 2010. For bookings or more information, call Tel: 268-720-0398.
* The information in this story was accurate at the time of publishing. All rates and specials are subject to change at the travel provider's discretion.
Related Posts