"Don't get scared" – Countdown to 2nd Annual Volcano Half-Marathon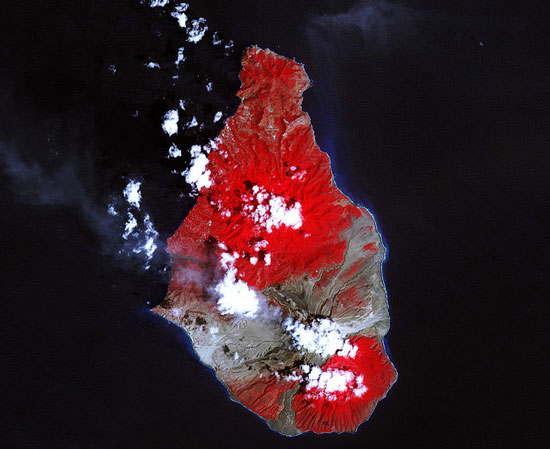 "Don't get scared…"
That's how a recent email began from the fine folks at the Montserrat tourism board. The email then went on to point us toward a link displaying the course and elevation map for the race coming up in just over a week.
"Don't get scared…"
That's quite the way to begin an email about a half-marathon that we already know runs awfully close to an active volcano. What else could we possibly be scared of? How about a course with two elevation changes of over 600 feet in under 2 miles?! And those aren't the only large hills. There are 2 more mountains hills that climb around 300 feet high in approximately 1 mile each. The elevation map looks less like a course to run and more like a collection of jagged points threatening to impale weaker runners.

Most people would look at that elevation map and start making up excuses as to why they need to bow out of the race. Suddenly remembering that they were supposed to spend Thanksgiving at their auntie's house. Or produce a note from their doctor detailing some ailment that must keep them from running.
But not me! Oh no! I would never do that! I love challenges!
The thing is… As I mentioned before… I've been placed on the disabled list due to a torn meniscus and since I mentioned the possibility that I might not be running weeks ago, I will lose no face what-so-ever over stating that I have, in fact, been told I should sit this one out by my doctor. I swear!
Anyway, this puts all our hopes on the able legs of our good friend Dave Keener. We have all the faith in the world in him! Not only will he receive one of the decidedly authentic medals pictured below, hand crafted from pumice rocks forged in the very volcano that threatens his life then cut and polished in the shape of Montserrat, but we're hoping Dave will go for gold!
Related Posts