St. Patrick's Day Hangovers Are No Match for the Angels of Olveston House
It was still dark outside on Montserrat island when, at 5 am, the alarm on my phone sharply shoved me awake. Actually, "awake" may be too generous a term for the state I found myself in. My brain sloshed about in my head. The walls of my room seemed to carelessly slouch against one another. And my stomach, usually a strong ally on long nights, was cowering in my darkest recesses, shell-shocked by the punishment I'd put it through from the early hours of the previous evening all the way up to just an hour or two ago.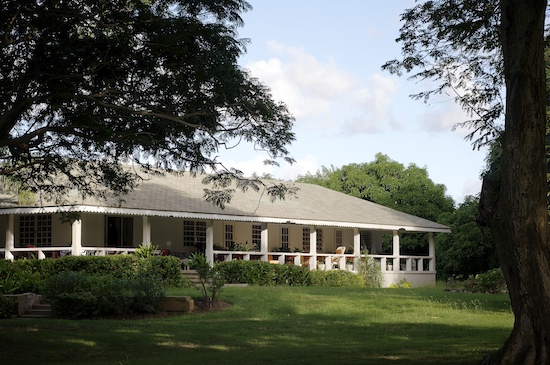 Montserratian bush rum. We'd been such good partners in crime the night before. Who would have known it would abandon me, physically ruined and alone, with just a few moments to spare before I was supposed to meet my friend, Dave, and local nature expert, Scriber, for a hike on Montserrat's Oriole Trail.
Fumbling through drunken darkness, I managed to pull myself together enough to get dressed and stumble from my room at Olveston House. Walking down the hall towards the main room and veranda I spotted something that lifted my spirits: a little care package left by one of the lovely ladies in residence. In it was an orange, some water, a banana, and a little sandwich.
Never had such a simple, unrequested snack meant so much! Were it not for this little collection of provisions, I may not have made it through the two-hour hike.
Why am I relating this story now?
Well, it just so happens there are two top times for traveling to the truly uncommon island of Montserrat. Luckily for anyone intimidated by a grueling 13-mile run over brutal hills, one is a bit less intense than the other.
Of course, the grueling and intense time I'm talking about is in late-November for the Volcano Half Marathon, which we covered last year. The other special time is St. Patrick's Day.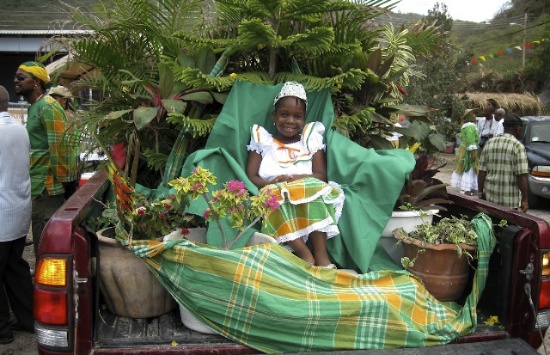 Yes, that special, emerald hued time of year is huge on Montserrat. Also known as "The Other Emerald Isle" or "The Emerald Isle of The Caribbean", Montserrat likes to proclaim itself the only place in the world, besides the Irish Republic itself, where St. Patrick's Day is an official public holiday.
What's the connection? Well, like many places in the Caribbean, Montserrat's modern traditions have roots that go way, way back. This story starts in the early 17th century, when Europeans were settling many of the islands, setting up trading posts, farms, etc. At the time, a collection of Irish Catholics had attempted to settle in St. Kitts, only to find themselves still in an uneasy situation with the island's British Protestants who already lived there. So, they set out again, this time landing themselves in Montserrat. From then on, their strong cultural influence has thrived on the island.
Now, what often goes hand in hand with celebrating St. Patrick's Day? Let's just call it a tendency towards overindulgence. It's for this reason that I bring up the positively wretched health I found myself in last November after my own little bout of overindulgence, ameliorated beautifully with the lifesaving care lovingly supplied to me both in the dark of the early morning, and later once I'd returned from my hike.
The angels of Olveston House are Carol Osborne and Margaret Wilson, along with their daughters Amanda and Sarah. They'll fix and serve all your meals, dole out delicious rum punches while you lounge about the breezy veranda, and basically tend to your every need with quintessential West Indian grace and charm. If you ask nice enough, they'll even chat away nostalgically about the old days of Montserrat when these very ladies kept company with the likes of Sting, Keith Richards, Boy George, and Dire Straights, among other pop music superstars who laid down tracks at the island's legendary AIR Studios, one of the world's top recording studios in the 1970s and '80s.
Olveston House is an exceptional property on an exceptionally special island. You really shouldn't do one without the other. And if you're looking for an excuse, nothing beats letting these lovely ladies nurse you back to health after over-celebrating St. Patrick's Day, or your own personal bout with Bush Rum, in true Uncommon Caribbean fashion!
Montserrat's St. Patrick's Day celebrations run through March 20th, but it's never too early to plan for next year! Learn more about Montserrat's St. Patrick's Day celebrations here. For more on Olveston House, click here to visit them online.
Related Posts