Rendezvous Beach Montserrat: Revisiting Promised White Sands
Rendezvous Beach Montserrat reminds us that the world, and more specifically, the Caribbean, is constantly changing. One of the many reasons I absolutely despise the sentiment of "been there, done that."
Been There, Done That
Just because you've been to a place doesn't mean it remains trapped in that exact state for the rest of existence. You know, like a Jurassic Park mosquito in amber. The West Indies is an incredibly vibrant and dynamic place!
As seasons change, seas change. Trees grow. Droughts transform landscapes, and then wet seasons transform them again. Storms that pass hundreds of miles away can reshape distant shorelines.
And then, of course, there are people—constantly building, destroying, leaving, dying, moving, learning, and growing.
Yes, you may have been somewhere and done something at a moment in time, but you can never be there and do that thing the exact same way ever again.
My First Visit to Rendezvous Beach
Among the things that have fascinated me the most during our 10+ years of publishing Uncommon Caribbean is the opportunity we're afforded to see how the West Indies and the people who make it so special change over time.
One of my first trips in our first year was to Montserrat. And one of my favorite memories from that trip was hiking through lush green forests above Little Bay to Rendezvous Beach with my friend Dave Keener. Promises were broken, new friends were made, and the sea stole a shoe.
As for Rendezvous beach itself? It was, in a word, a disappointment.
I had built up in my mind an image of turquoise waters gently lapping gin-clear waves over bright white sand sparkling in the sun.
This was how I described the cold reality:
Rather than a white sand beach, it was more like a black sand beach with a little white sand sparsely sprinkled on top like some inefficient camouflage.
In addition to the unmet promises of white sand, the surf was frighteningly powerful. Most of us didn't even reward our hiking to the beach with a dip that day.
Going Back There, Doing That Again
Now, 10 years later, I was determined to give Rendezvous Beach another try. This time, though, I had my family in tow. So, while I adore the memory of my previous misadventures with Dave, I decided to make things a little easier this time.
How to get to Rendezvous Beach, Montserrat
There are essentially two ways to access Rendezvous Beach. Option 1: Brave the roughly 50-minute Rendezvous Nature Trail hike. Option 2: Rent kayaks from Scuba Montserrat (664-496-7807 or scubamontserrat@gmail.com). This route from Little Bay can take you to the sand in less than 10 minutes.
Both are great ways to go, though for very different reasons.
The views from the hike to Rendezvous Beach are actually pretty stunning. And depending on what time of year you decide to go, the hills could be covered in a rich blanket of green. The trek does get a little steep at the end, though, providing a little challenge for folks not accustomed to scrambling down steep embankments.
Kayaking, on the other hand, takes you along breezy, crystal clear waters. This creates excellent opportunities to spot sea turtles as they bob up to the surface for a breath. As an added bonus, the route to/from Little Bay runs past a craggy promontory. Cracks within the cliff wall are home to bats that are easily seen from the sea.
The downside of kayaking? I could see none! So, when considering my two young kids, that seemed like the best option.
Rendezvous Beach – Brand New, All Over Again
The moment that our intrepid crew of kayakers rounded the bend and Rendezvous Bay stretched out before us, I could tell that things were going to be different this time.
Rendezvous Beach blazed brilliantly in the sun. Calm turquoise waters sparkled. And, surprisingly, the green hills had been replaced by prickly dry shrubs.
It was like a completely different beach than the one I had visited a decade ago.
Just.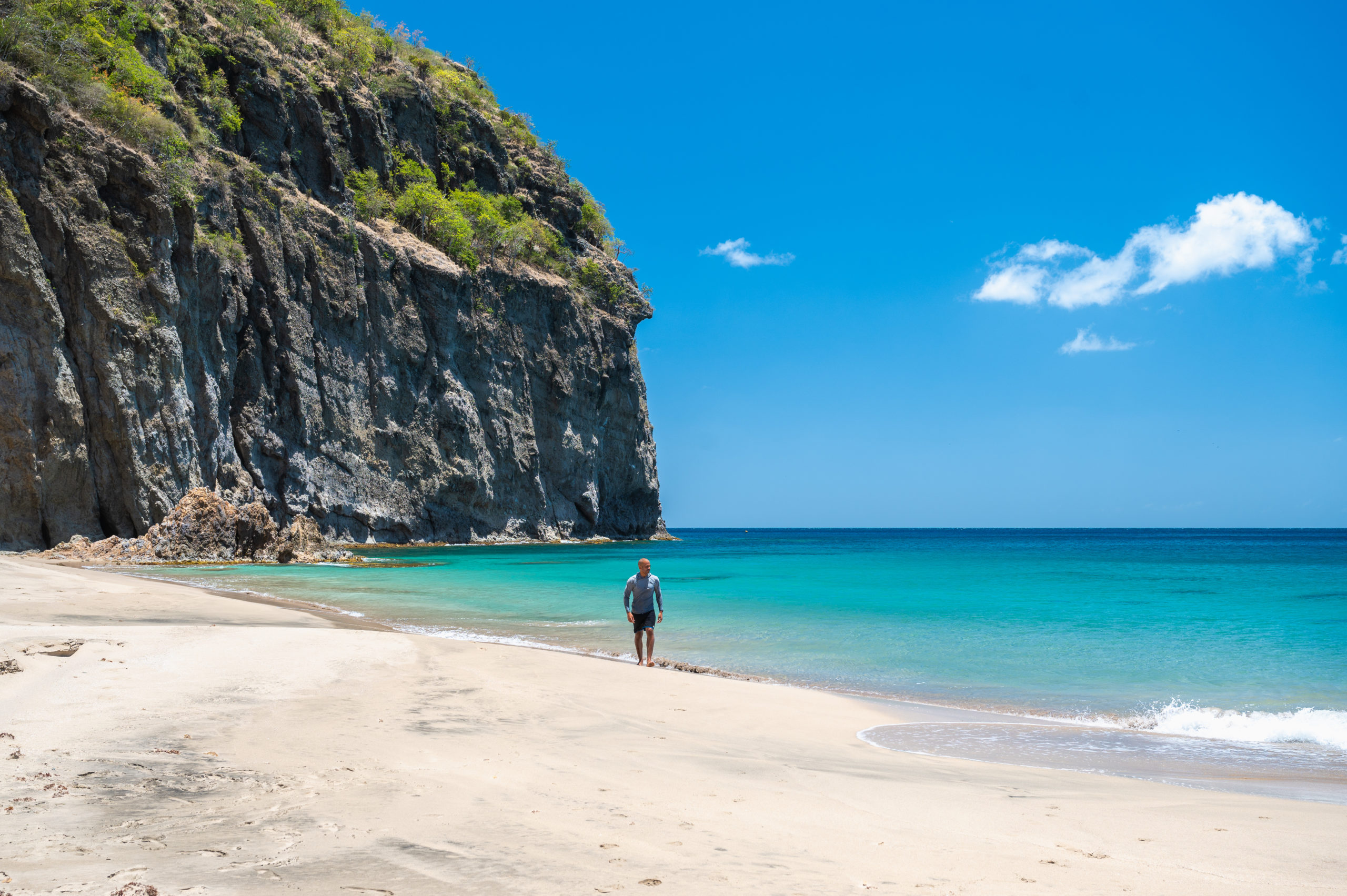 Look.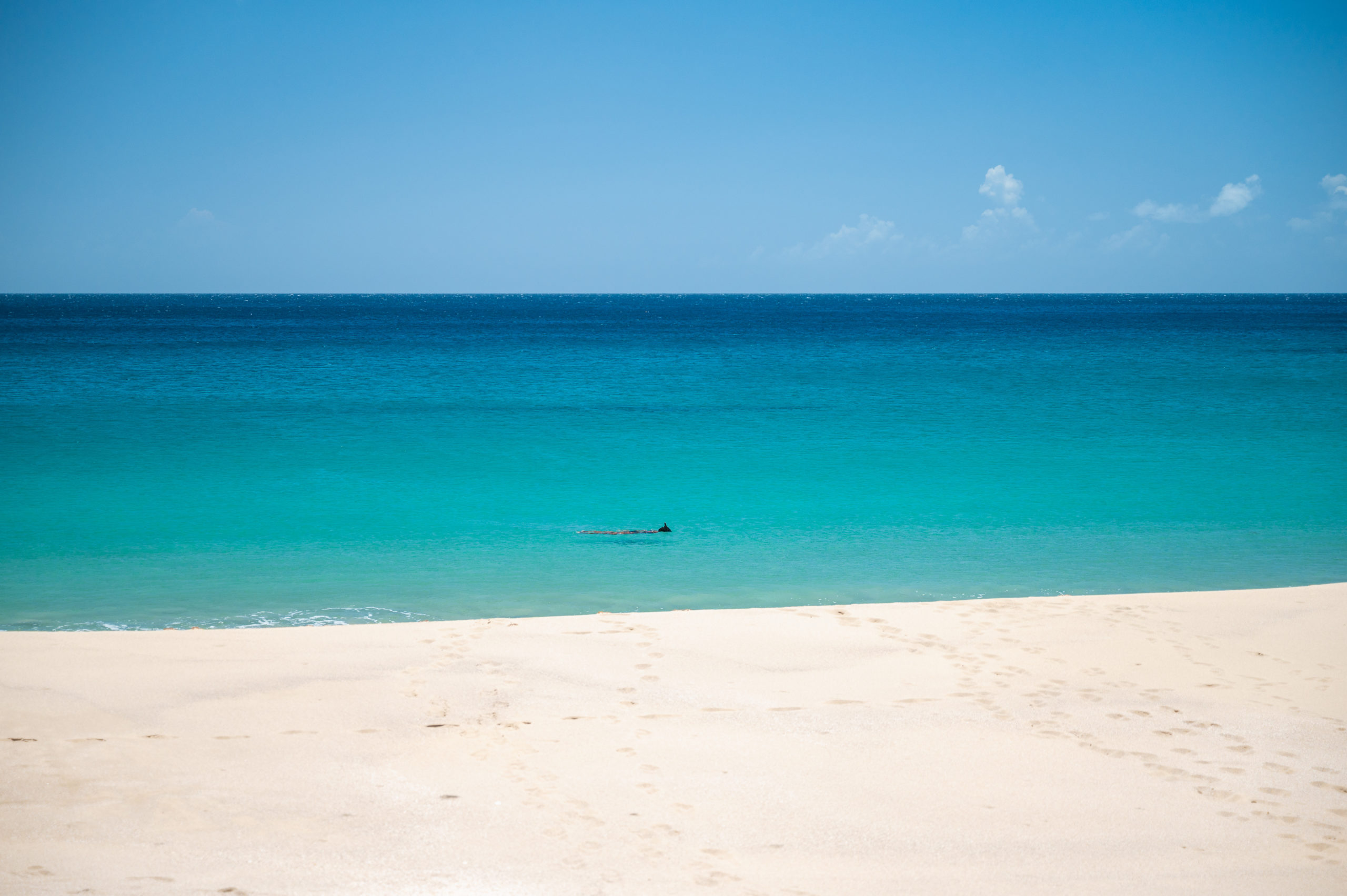 At.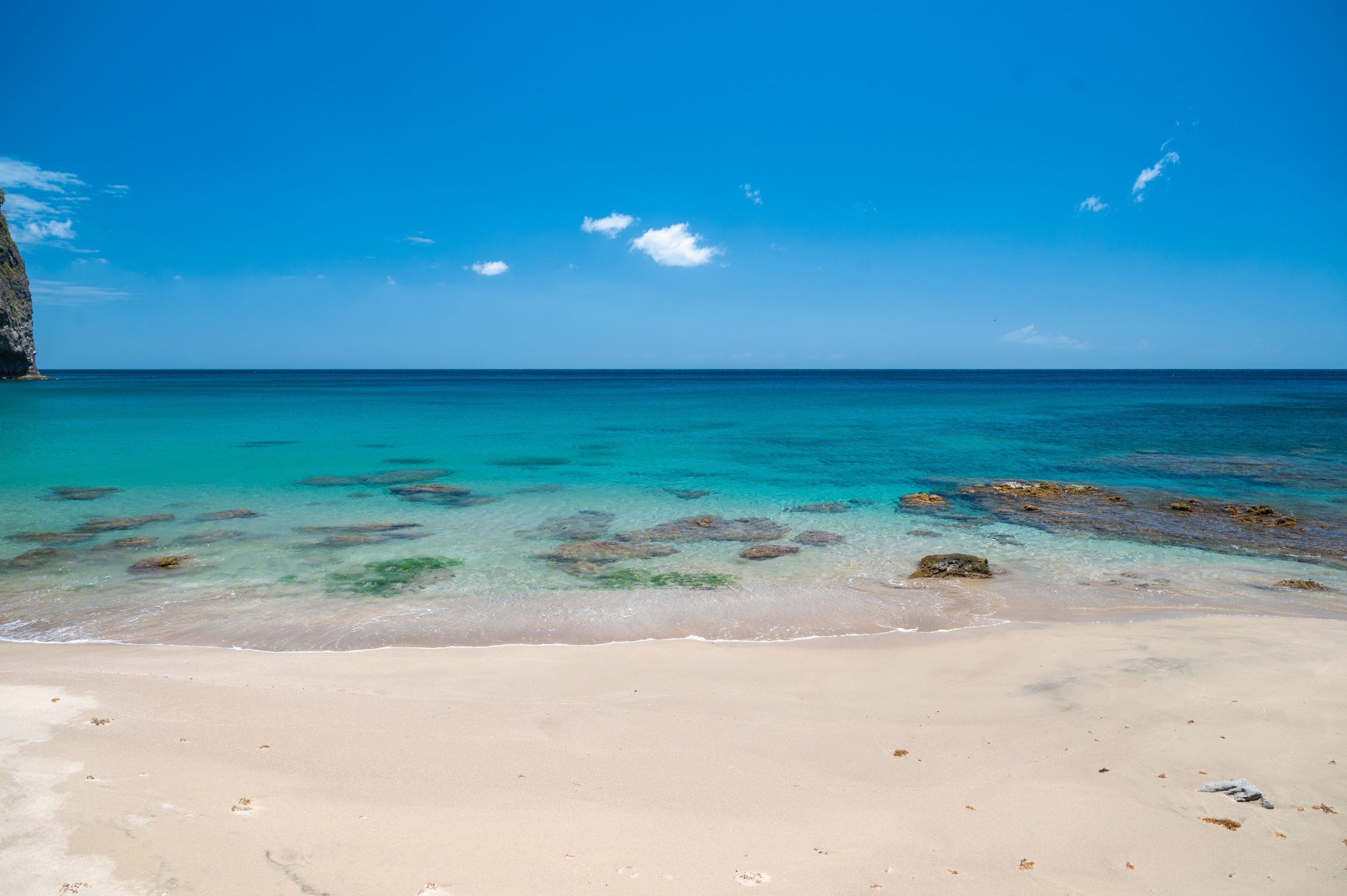 This.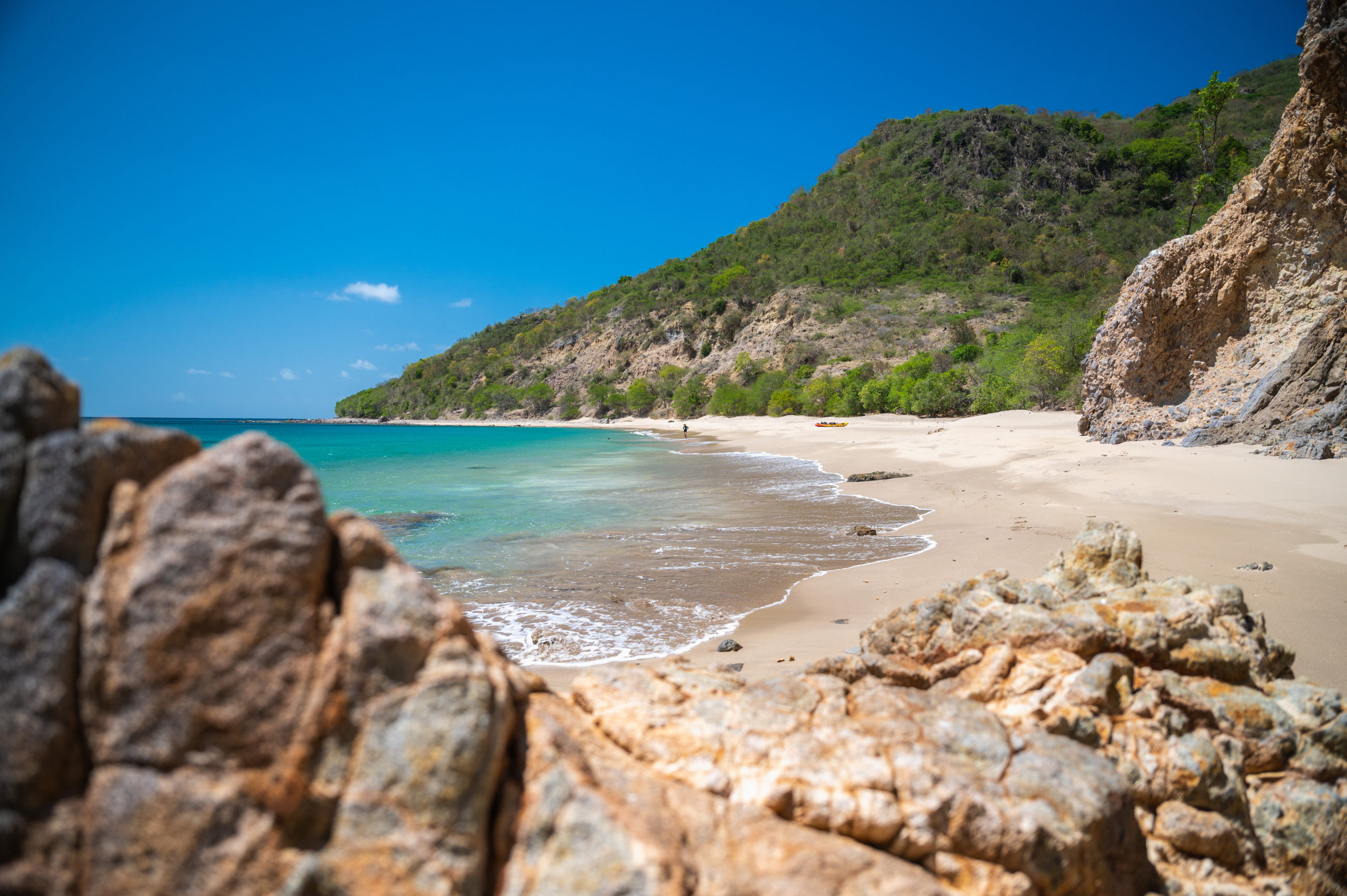 And the best part was, we had it all to ourselves!
A Beach Lime Like No Other on Montserrat
Montserrat is one of the main places in the Caribbean that made me fall in love with black sand beaches. (Especially Woodlands Beach and Lime Kiln Beach.) Ebony sands are such the norm here, though, that it actually feels more exotic frolicking on white sands like these seemingly lifted straight from Antigua.
There are no facilities on Rendezvous Beach, of course. So, plan to bring all your drinks, towels, chairs, shade, or other creature comforts with you.
Just remember that each rendezvous at Rendezvous is a singular experience never to be repeated exactly the same way twice.
Related Posts