Soca Cabana, Montserrat – Uncommon Beach Bar Envy
It might seem impossible to leave Montserrat with any envious thoughts after spending a full week there. The island is small, uncrowded, and so easy to navigate that covering it all in seven days must be a breeze, right? Nope. Our list of missed must-see's and do's is as long as it was before we arrived on our most recent visit last September. One of the tops among them for me: liming at Soca Cabana.
This beach bar sits mere steps from the surf on Little Bay. A small collection of bars with similarly colorful names, a few restaurants, and water sports outlets also line the shore here.
Sadly, Soca Cabana was closed when I wandered in, but that didn't stop me from poking around inside.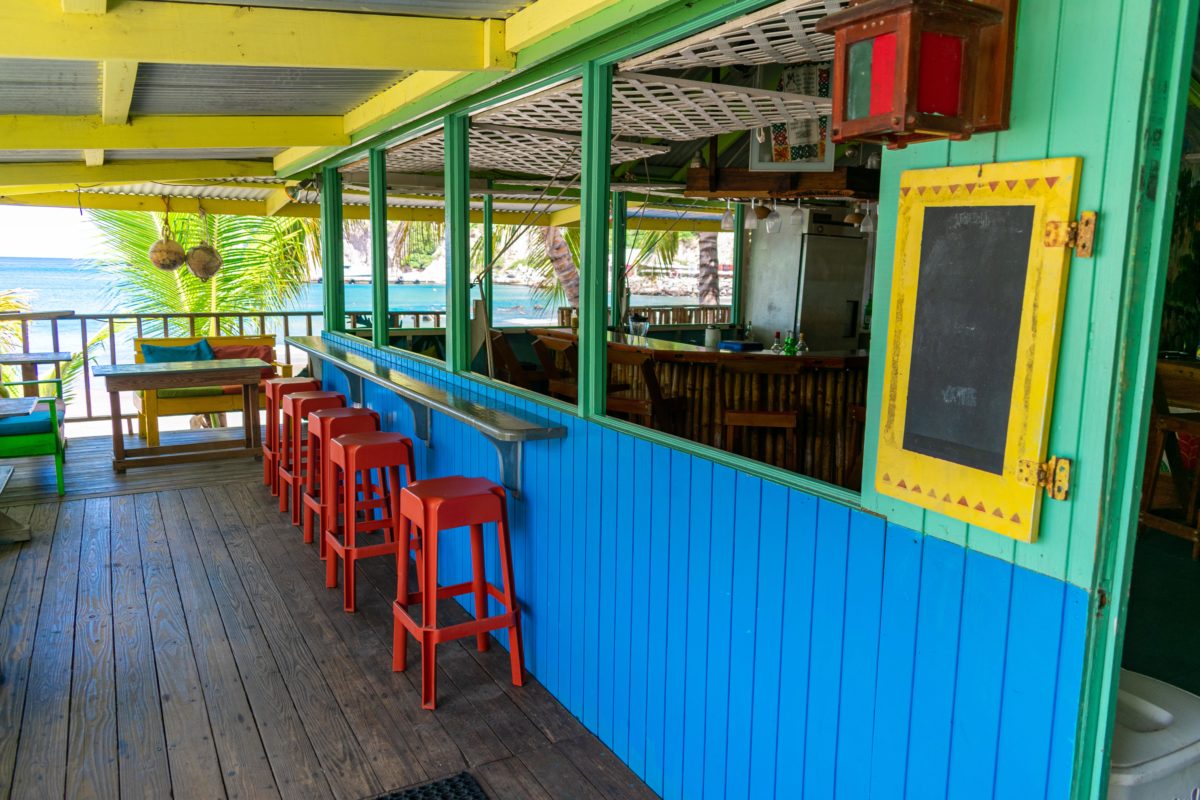 Bar or table?
The bar option is most often the clear choice for me in a place like this. I love to chat up bartenders about their favorite rums, cocktail recipes, etc. At Soca Cabana, though, the tables would be hard to pass up.
Each one is a different hand-painted piece of art, wonderfully weathered by the sea just a stone's throw away.
Some carried forth the musical theme mirrored in the bar's name.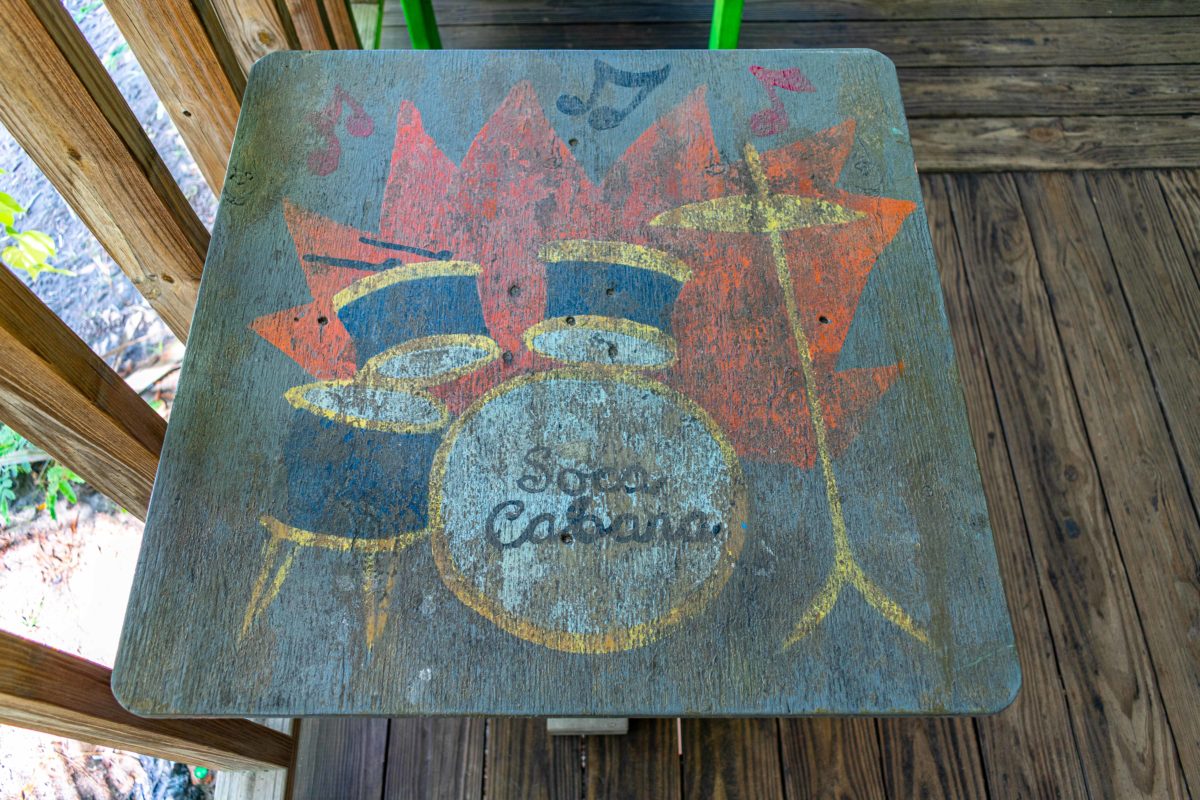 Others echoed the sea.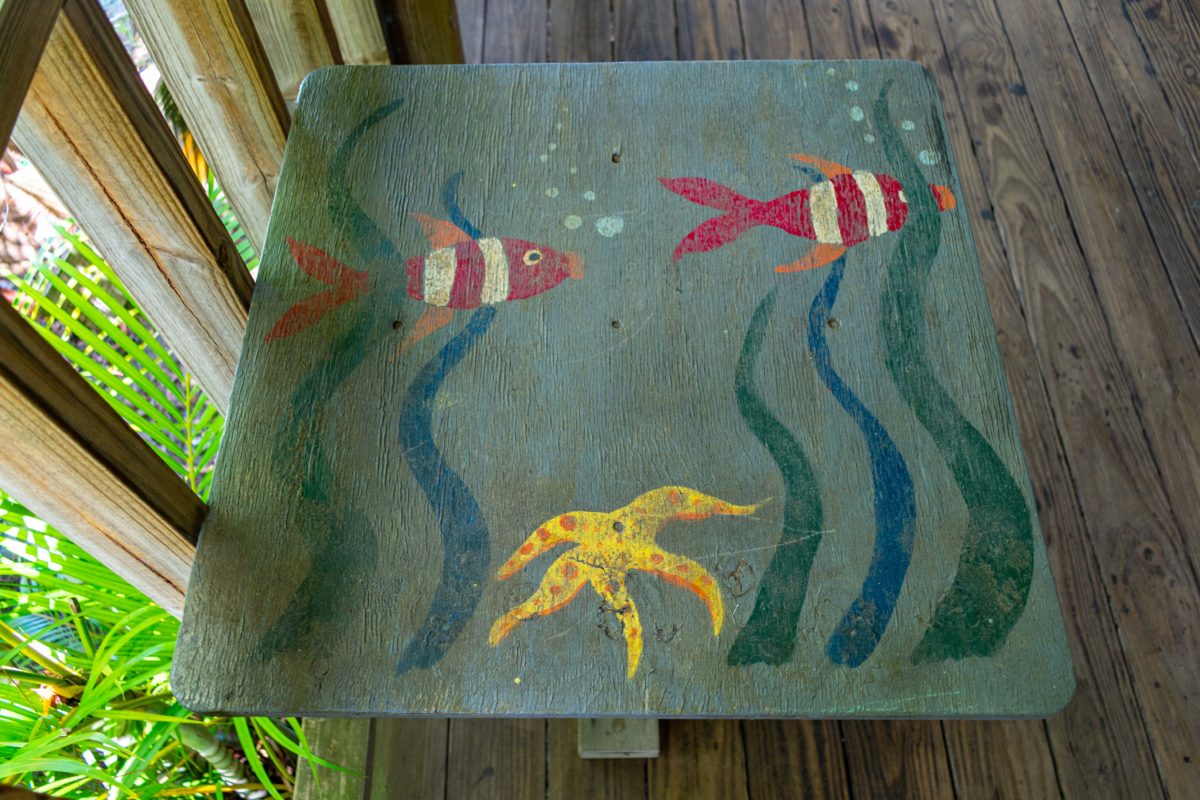 It's fitting as both elements surely come together beautifully here. In the end, though, music reigns supreme at Soca Cabana.
This isn't obvious when the place isn't open, of course. When I mentioned that I stopped in here to several Montserratians, though, they all smiled and mentioned the same thing…
Montserrat Idol at Soca Cabana
The annual talent search competition is apparently a BIG DEAL in little Montserrat Island. Soca Cabana hosts tryouts throughout the entire month of January. Competition rounds are held each Saturday night for 10 weeks (!!) beginning in February. The final is such a major event that it's held at the Montserrat Cultural Centre, which can seat close to 25% of the island's entire population.
The show is modeled after American Idol, though with a decidedly close-knit communal village West Indian flavor. Just check out this performance from Montserrat Idol 2019…
Montserrat Idol 2019: Week Three - Kemonna performs Rihanna's "Take a Bow"
(Note: Skip ahead to the 5:05 mark to watch the judges render their humorous decisions.)
No Cowell. No Seacrest. Just members of a really special Caribbean community coming together to celebrate each other, their singing talents, and the amazing place they call home.
Oh yeah, and also compete for cash prizes. The first place winner takes home a cool $3,000!
Not too bad for showing up at a beach bar and belting out your favorite tunes, right..?
Visit Soca Cabana online to learn more about the Montserrat Idol. Also, be sure to follow Montserrat Idol on Facebook for updates on the competition.
Related Posts