Ziggy's Restaurant: A Marvelous Manifestation on Montserrat
Ziggy's Restaurant Montserrat is seductive and refined proof that the island of Montserrat is never exactly what you might think it is.
Drink and Be Merry on Montserrat
Hey…just chatting with Andrew and they're planning a dinner lime at Ziggy's on Thursday night. Y'all interested?
That was the WhatsApp message from a friend that popped onto my screen as I toiled away on my veranda—deep in the "work" part of my stay on Montserrat using their Remote Worker Stamp.
He says it's an eat, drink, and be merry kinda night.
To be honest, I hadn't heard of Ziggy's Montserrat. My first thought was of Ziggy's back home on St. Croix—the decidedly fun gas station out east where you're just as likely to find a Carolina-style BBQ, an authentic West Indian plate of smoked herring and provisions, or a dance-off competition depending on the day and time.
That mental picture combined with the words "drink and be merry," and I was in!
When Thursday rolled around, my wife thought to go online to check out the menu. She's a vegetarian, or more specifically a pescatarian, and she often checks out restaurants to ensure there'll be a range of options for her to choose from.
While she didn't find a menu, she did exclaim, "Wait, this place looks nice!"
To this, I glanced down at my shorts and replied, "Oh, really? Guess I better put on pants!"
Arriving at Ziggy's
From the moment I saw the sign for Ziggy's Restaurant Montserrat, I was was glad I'd dressed for a proper dinner and not limin' at a gas station. That sign would have been at home announcing you've arrived at fine restaurants from Anguilla to Napa Valley or even Tuscany.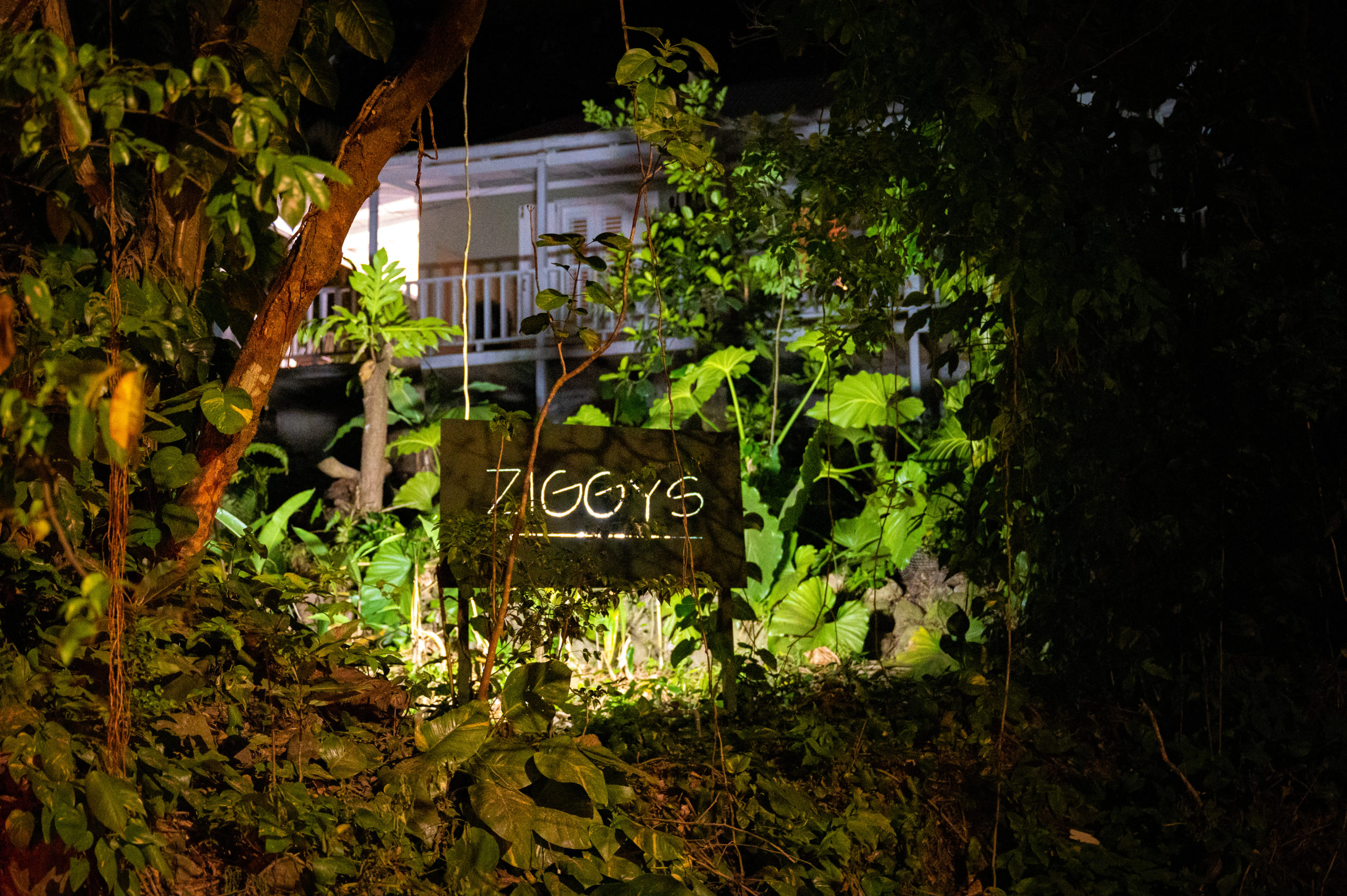 A short drive around to the parking lot, and you begin to see it: a little white restaurant created from a melange of rustic, West Indian touches tucked neatly into a tropical forest beneath an enchanting glow of lights.
I turned to my wife, "Wait, this place looks nice!"
Inside, three tables were positioned in unique and cozy little alcoves. In the center, beneath a heavy, ornate chandelier, was a long table precisely prepared for nine. At the head of the table was my friend. Accompanying him was his wife and a pilot from Fly Montserrat that I'd met on my last visit to the island.
Warm Caribbean greetings were exchanged. In stark contrast to my previous year of avoiding direct human contact at all costs, these heartfelt hugs and kisses added to my soul continuing to settle into the space.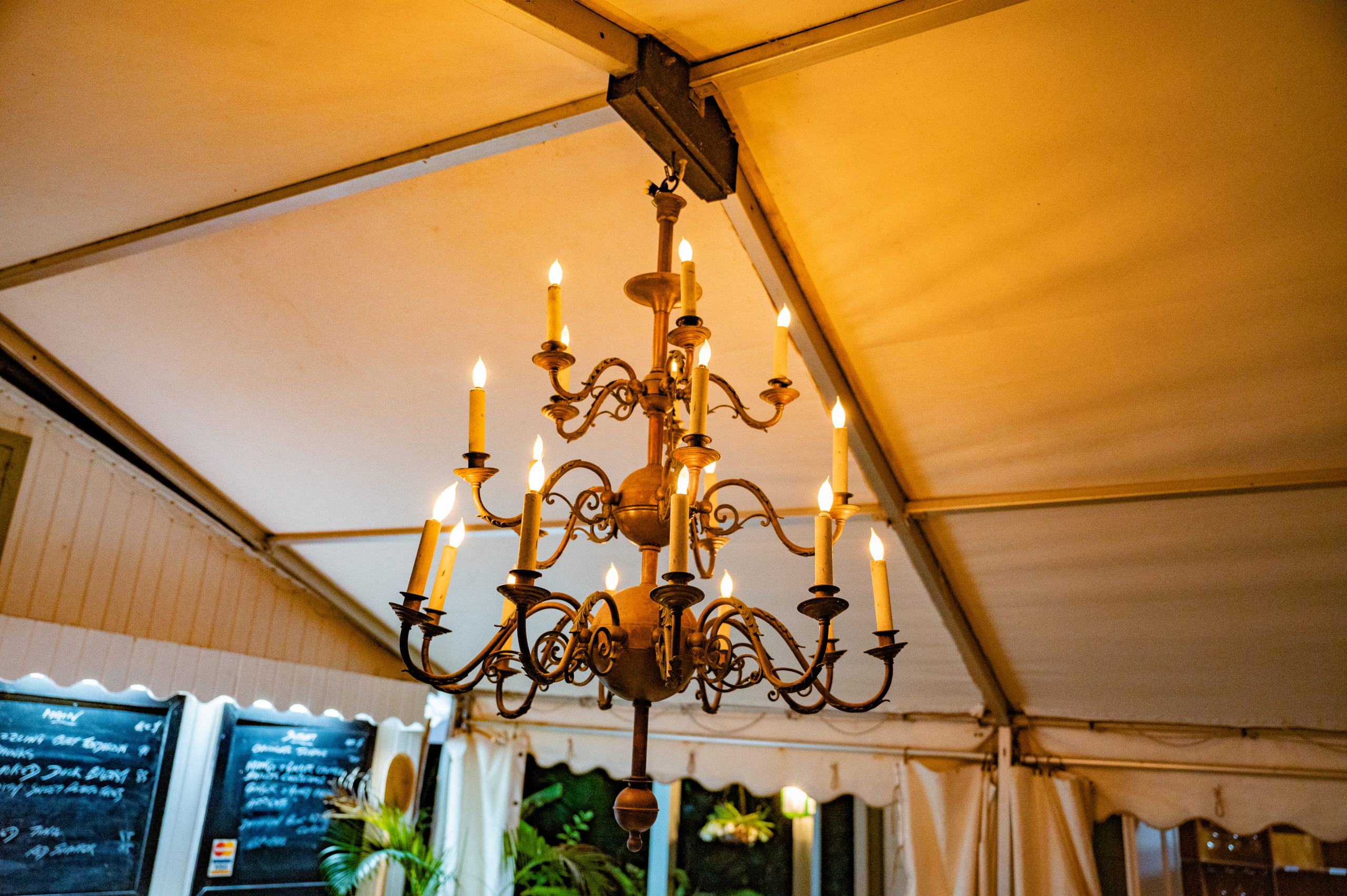 "This place is gorgeous. I love it. Thanks for the invitation."
I immediately began snapping photos trying to capture the calm, quiet splendor of the place. I wanted to see every part of it and know all about it.
Who had the vision for it? How did this delightful place come to be on Montserrat? What is the story behind it? When did it open?
At this point, I turned to John, one half of Ziggy's husband and wife team Marcia and John, and asked, "How long have you been here? When did you open?"
He cocked his head, "You the tax man?"
I thought, you know, none of these questions really matter. All that matters is that I'm at this marvelous manifestation on Montserrat.
Moments later, Andrew and his wife from Scuba Montserrat arrived, followed by another couple that owns a healthy West Indian restaurant.
With the whole party seated, it was time to order.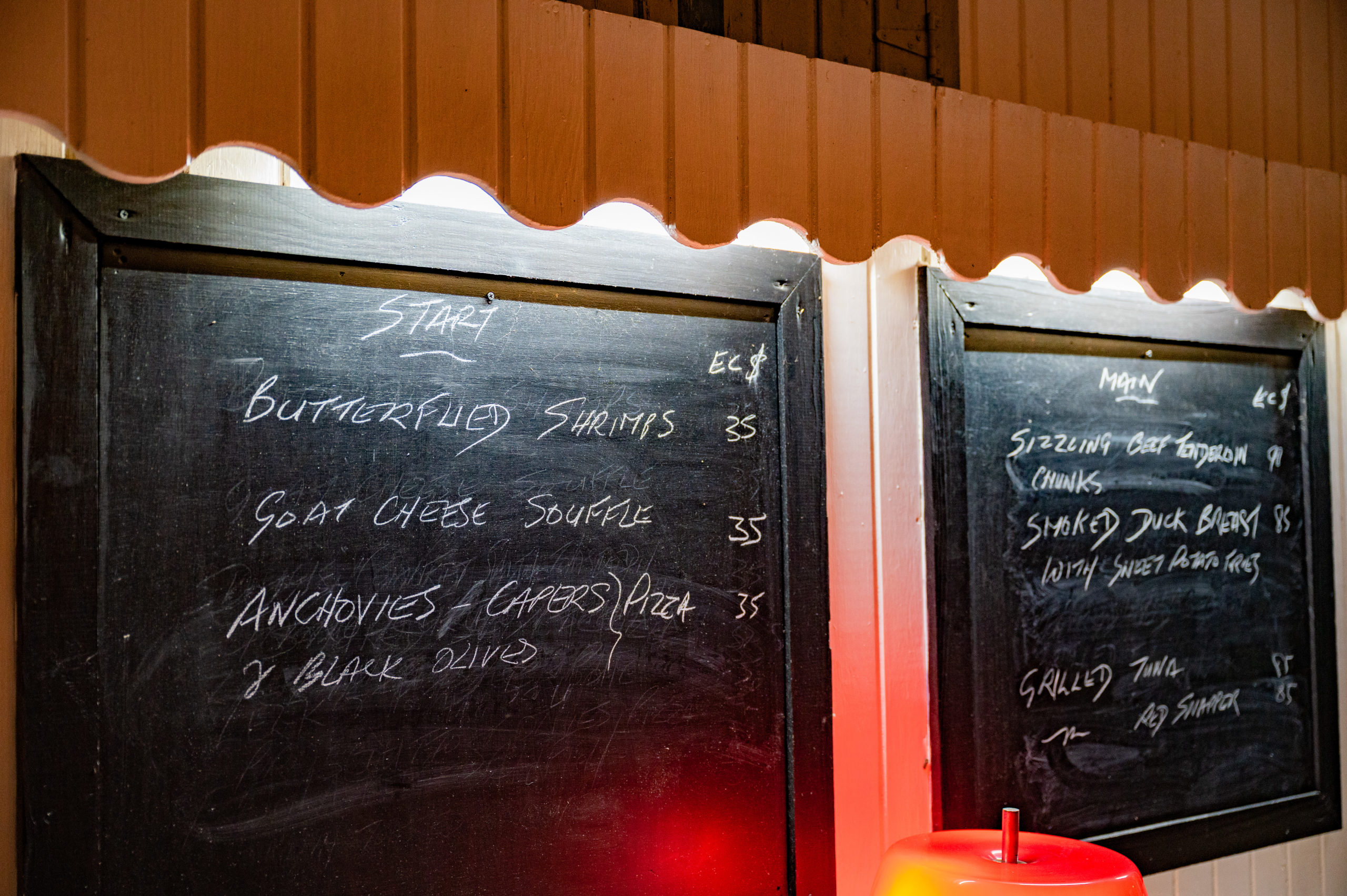 The Food at Ziggy's
A simple menu that often changes with the availability of the freshest produce is always a recipe for success. And here, Ziggy's Restaurant Montserrat starts things off on the right foot.
The menu on the night I dined there consisted of unfussy pleasures.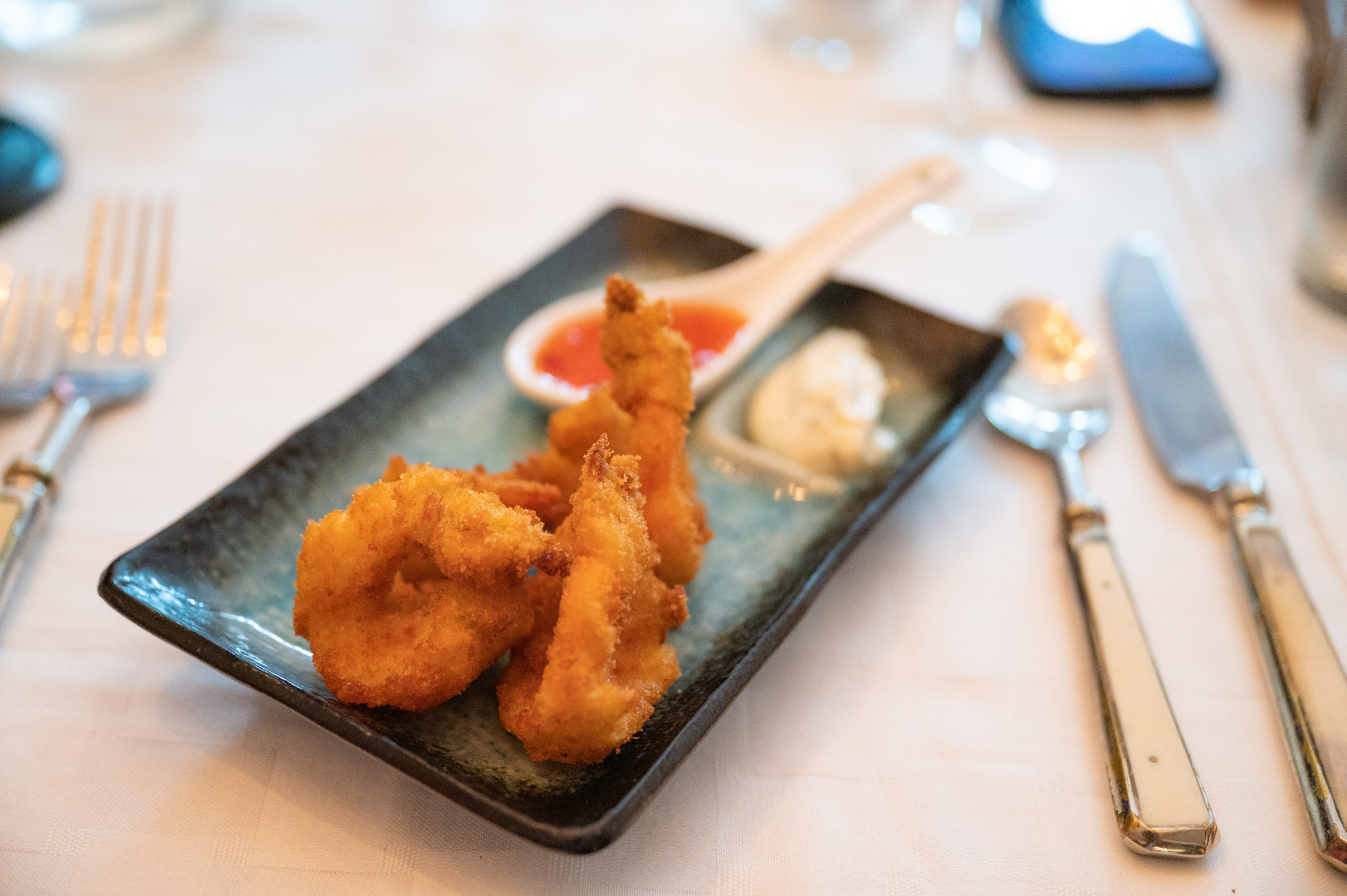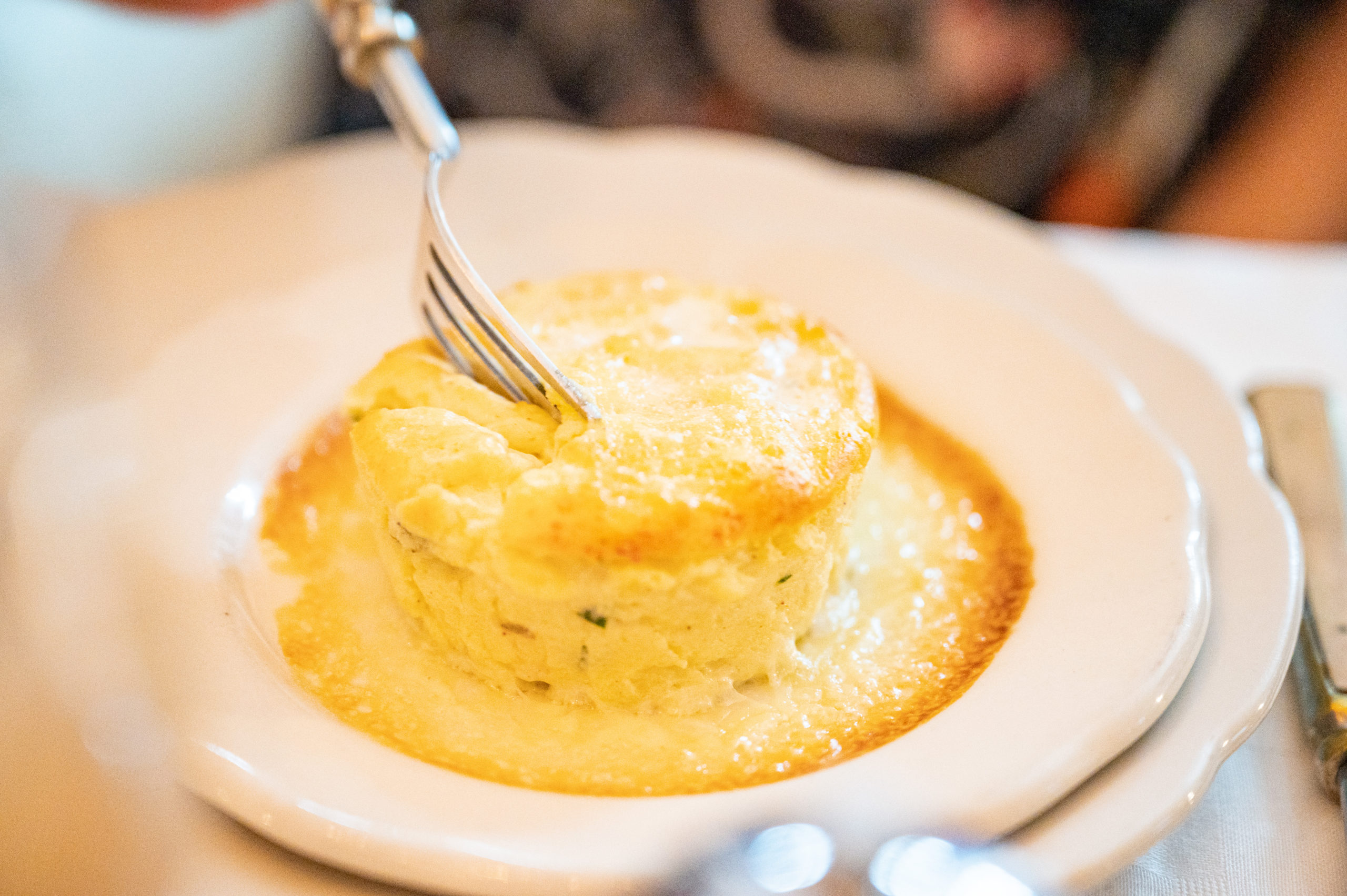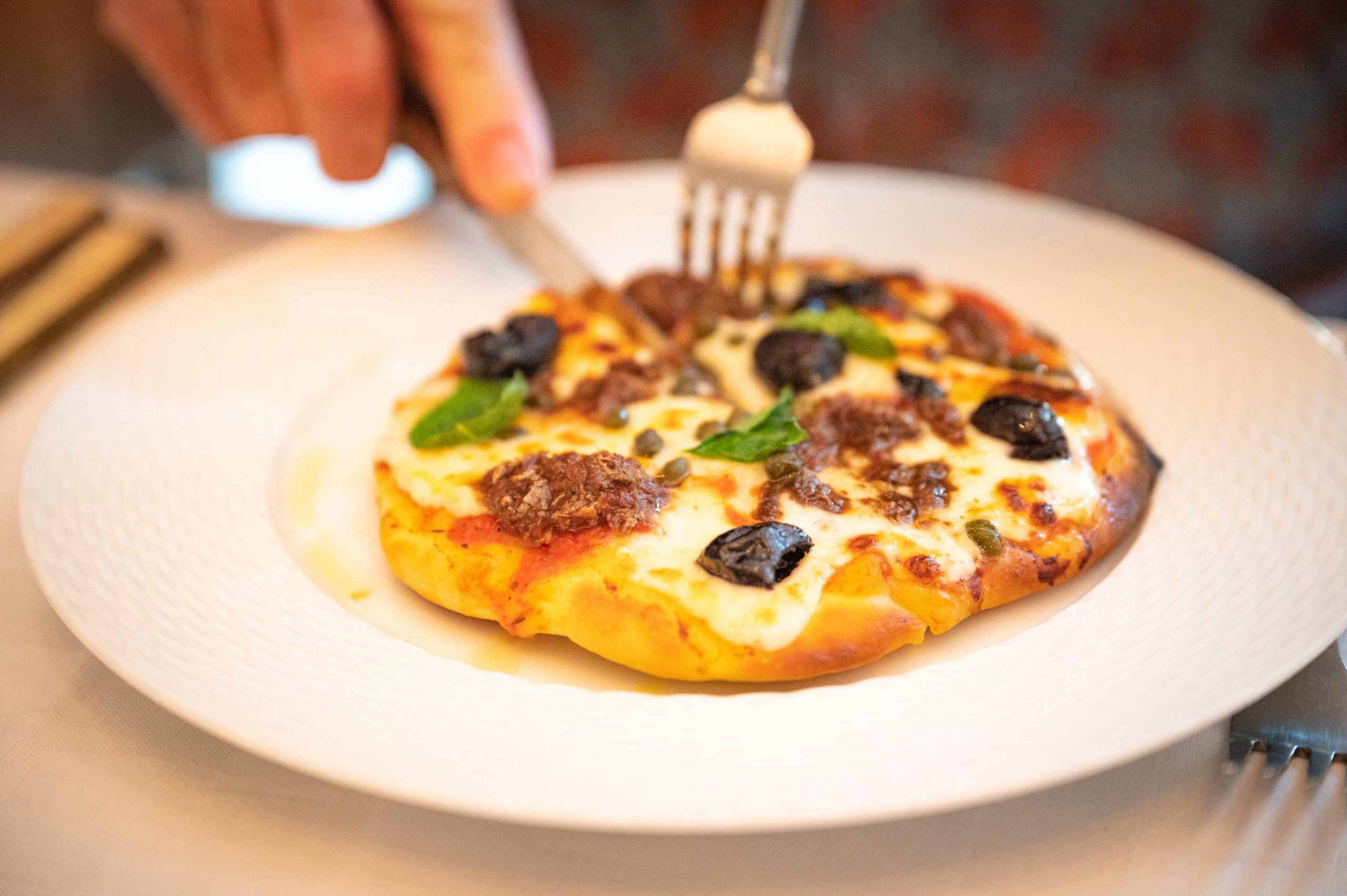 For our main courses, the clearly expressed flavors continued.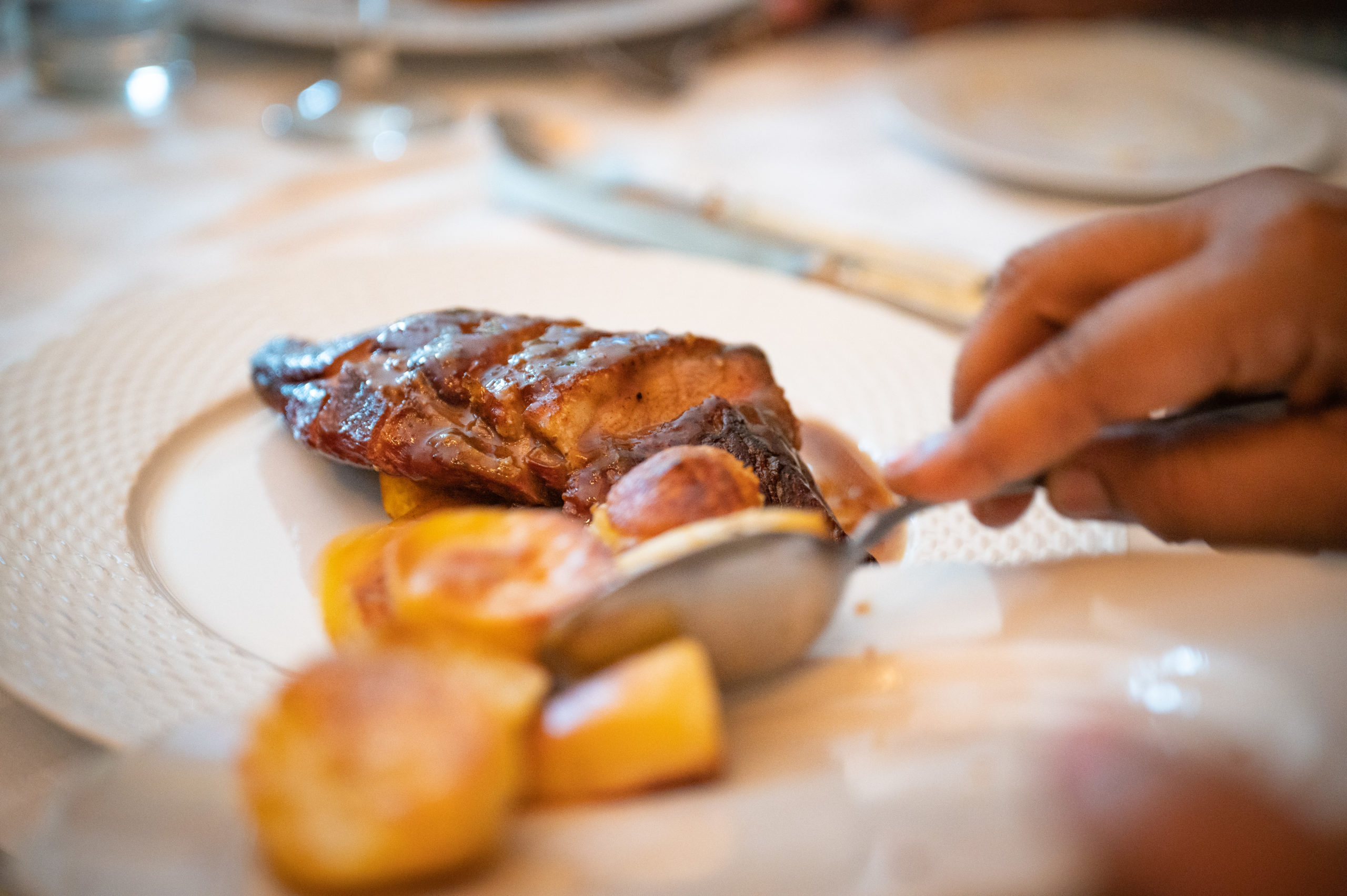 Sizzling beef tenderloin chunks, which unfortunately no one in our party ordered.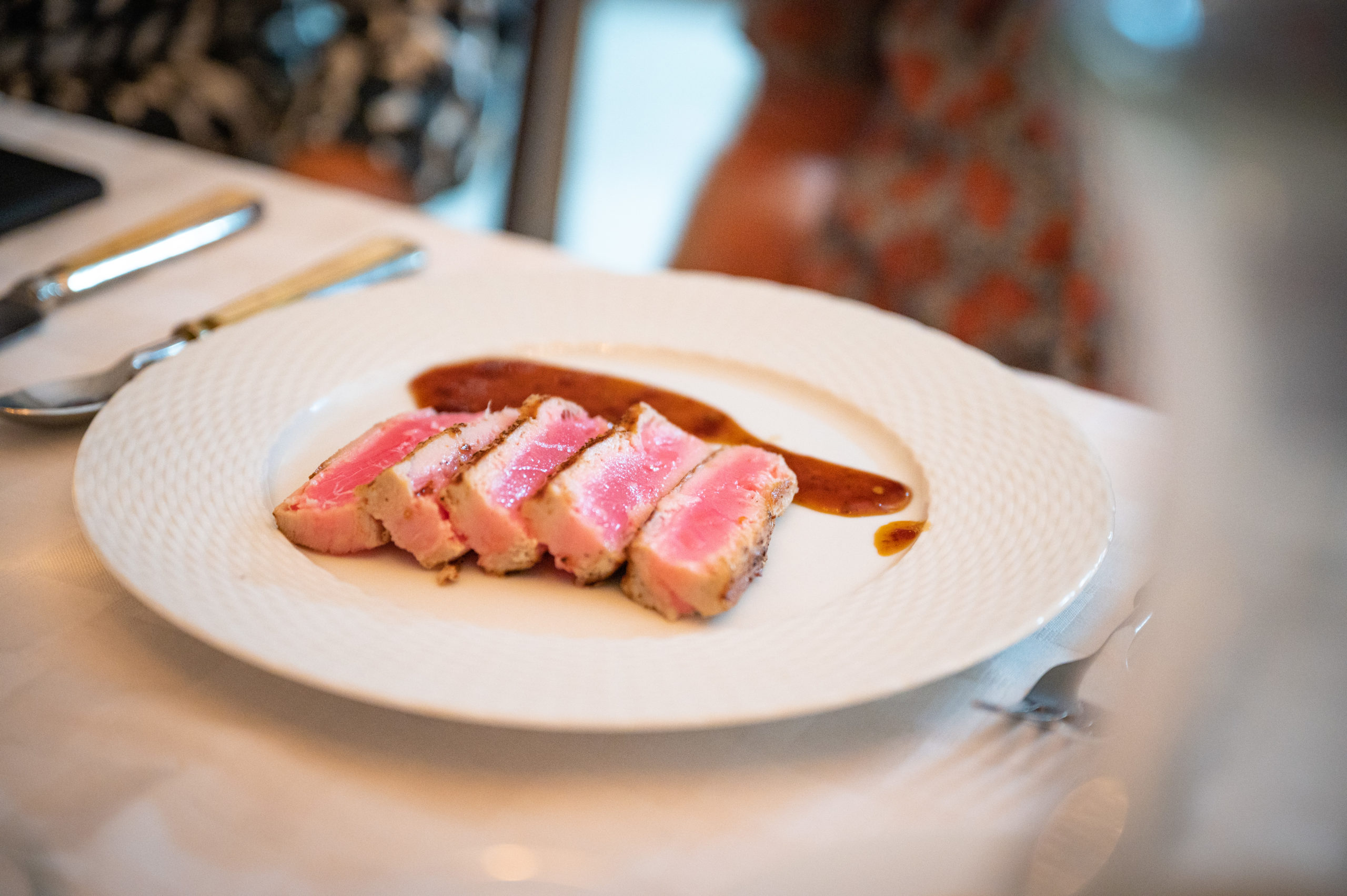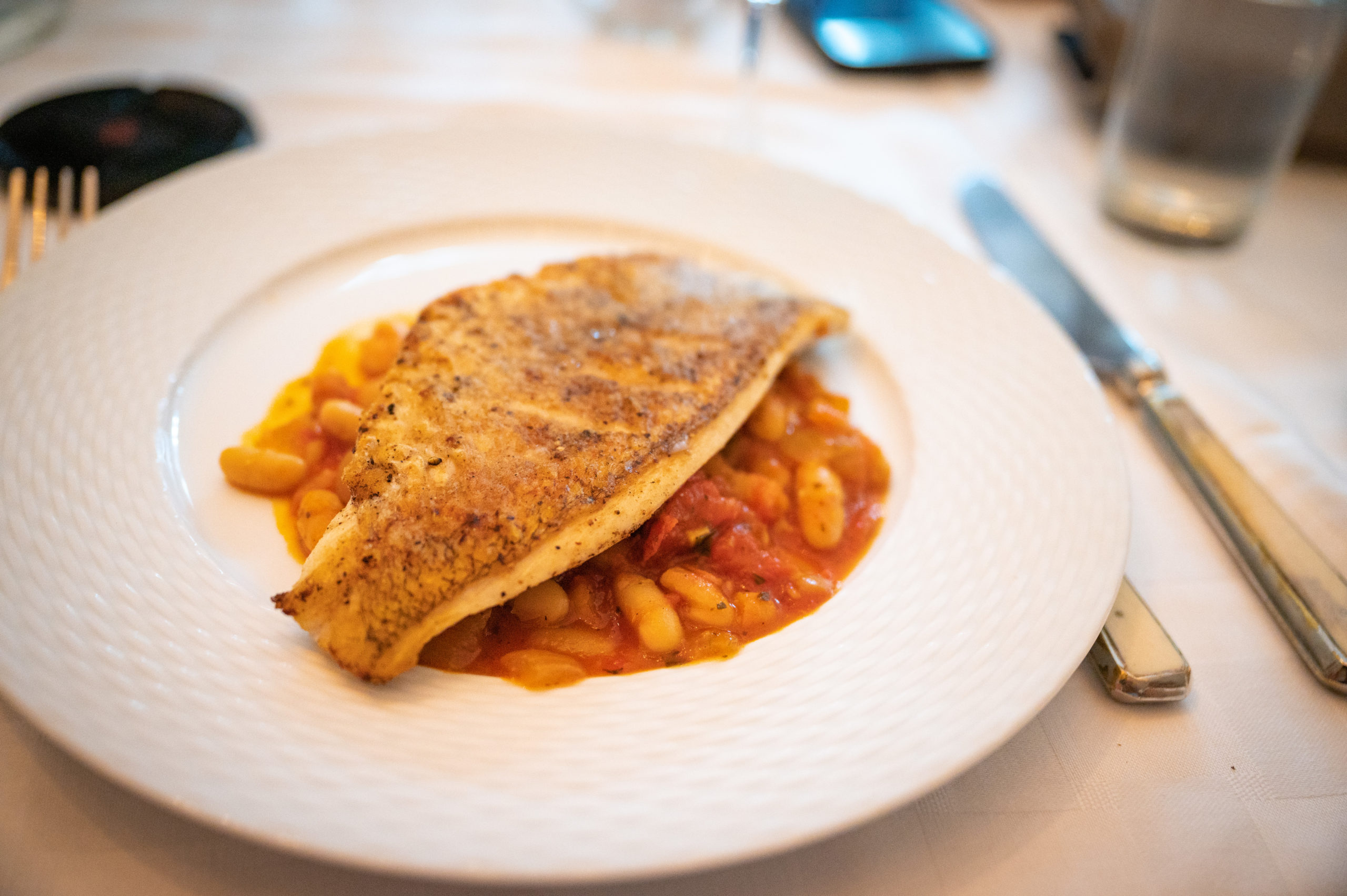 The service was equally refined—seamlessly progressing our party through the entirety of the menu with a precision that's often elusive even in the most cosmopolitan corners of the Caribbean.
Before we knew it, nearly three hours had blissfully passed. Not a moment strained. Not a single dish disappointing.
And that was before we had even chosen between the chocolate sludge, mango & ginger crumble, affogato, and more from the dessert menu!
Experience Ziggy's Restaurant Montserrat for yourself
From the expertly crafted food to the precise service to the lush atmosphere and the excellent wine list, Ziggy's Restaurant Montserrat is an instant favorite. It's romantic, warm, relaxed, and exists only as the best version of itself without trying to be anything else. All this, and it's inexplicably set on our volcano paradise, Montserrat.
Dinner and drinks for two at our table was roughly $300 EC, or roughly US$111. (An incredible value compared to what this level of service and cuisine would cost in New York.)
Reservations are required, so give them a call at (664) 491-8282.
Just don't ask too many questions of this impeccable fine dining experience and just enjoy it.
Related Posts