Ask Uncommon Caribbean: Buying a Beach Bar in Paradise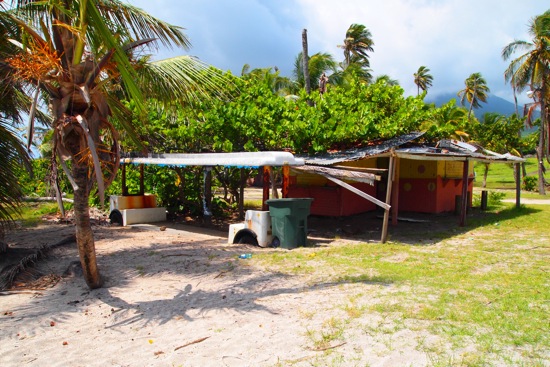 Escapist dreams of Caribbean bliss are about as varied as the idyllic islands so many of us long to run off to. For some, it's all about following in the footsteps (or better said, the wake) of adventurous sailors like Alex and Taru. For others, making a difference while creating an altogether different hotel, like Three Rivers in Dominica, fits the bill. For UC readers, Matt & Helena Brasier, this busted up shack might just qualify as heaven on earth.
Matt wrote to us a few weeks back with this request:
Hi guys we thought of you because we love reading your articles, so much! So who better to ask but your staff. The question is we want to find a beach bar for rent or sale out there you guys may know about! If so please send any ideas back !
We could tell from all the exclamation points that Matt was serious and excited… We simply could not let him down!
So, we went out and found this place. Well, actually, I remembered stumbling upon it on my trip to Nevis last June. I have no idea what it was once called, when it closed, or what the good old days consisted of here, but I do know that just like Sunshine's Beach Bar a few miles further south, this shack could be a gold mine for the right type of enterprising barman.
No, really, it's true! Just check out the view your patrons could enjoy while sitting at the bar…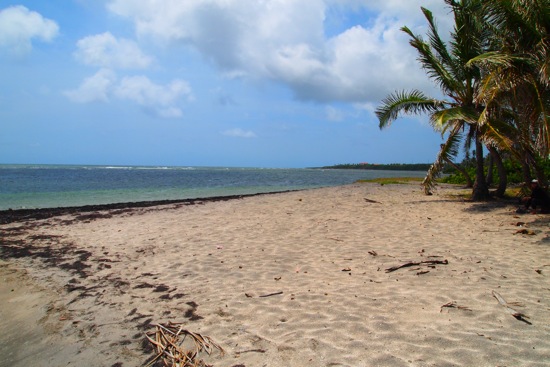 Nice, right? Even nicer, from a business perspective, is the shack's location, just a five-minute walk north along the beach from the fabulous Nisbet Plantation Beach Club. Close and convenient proximity to The Best Resort in the Caribbean can mean a steady stream of tourist customers, much the same way Sunshine's has benefited from its cozy perch a stone's throw from the Four Seasons Nevis.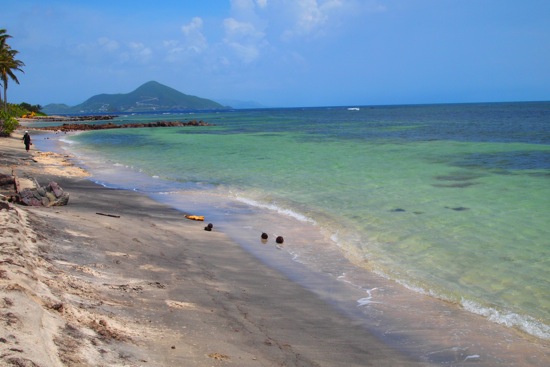 So, what's the rub on this shack? Our friend Jamie Holmes, General Manager at Nisbet, gave us the low-down…
The bar is at Herbert's Beach on a 13-acre property adjacent to Nisbet Plantation. It's for sale for $4.8 Million. The real estate contact is John Yearwood, owner of Oualie Beach and realtor at Coldwell Banker Nevis.
Hmmm, $4.8 million, eh? Not sure if that fits your budget, Matt & Helena, but we'll be happy to keep looking if you need more options. Just let us know…
Related Posts