Deal of the Week: Family Summer Savings at Montpelier Plantation, Nevis
Nice digs like these at Montpelier Plantation worked just fine for Princess Diana and her kids back in the day, so why not treat your family to the same this summer?
This most exclusive of Nevis' historic plantation inns is famous for its luxurious pampering fit for royalty, but unlike some other such high-end tropical havens, your kids are more than welcome here.
That goes double this summer as Montpelier is offering a Family Summer Special that lops 50% off the cost of the second room you'll want to book to for your kids so mom and dad can enjoy some privacy amid all this…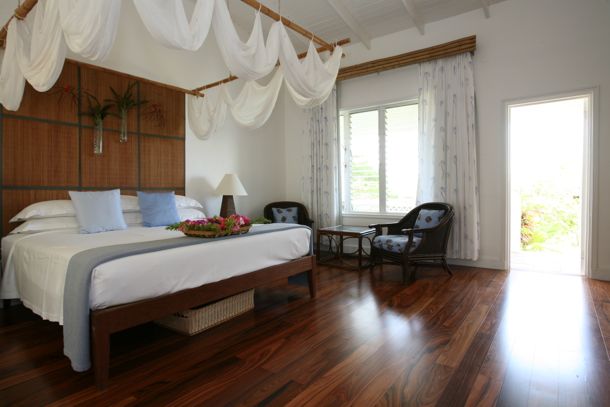 As an added bonus, kids 12 and under also eat free when dining with parents!
Don't worry responsible health-conscious parents, the free kids meals won't be full of the greasy/fried grossness found on other such "special" menus elsewhere. As noted on the Montpelier website:
Our kids menu features fresh and grilled items with an emphasis on local and fresh products.
That's right, they use the word "fresh" twice in that one sentence; a very good sign indeed!
The Family Summer Special at Montpelier Plantation is valid on hotel stays enjoyed by August 20, 2014.
For reservations and more information, visit the Montpelier Plantation website.
* The information in this story was accurate at the time of publishing. All rates and specials are subject to change at the travel provider's discretion.
Related Posts