Deal of the Week: Spring Fling Savings at Nisbet Plantation, Nevis
"Spring Flings" are generally tawdry, devil-may-care love affairs that inspire trashy novels and even dirtier dreams, but not for me. I'm a big-time allergy sufferer, so the only flingin' I tend to be doing round about now involves spent tissues and curses over my persistently itchy eyes and throat.
Various medications help me cope, of course, but for real relief, nothing beats beach time back home in the Caribbean. That's why I love the new Spring Fling promo from our friends at Nisbet Plantation Nevis.
Trust me, the slightest sneeze is powerless to disrupt the utter peace you'll feel chillaxing under the swaying palms above. Gracious and attentive service, tropically elegant and expansive guest suites, gourmet dining, and Nisbet's romantic and famously historic charms further make this an absolutely annoyance-free zone.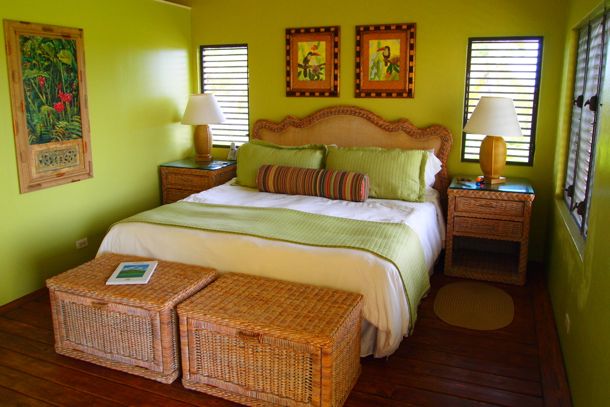 The property's Spring Fling promo ups the carefree relaxation factor here by a few notches, rewarding guests who stay five nights with a night on the house. Stay seven nights, and you get two nights free!
With rates starting at $473 per couple based on double occupancy, and Nisbet also throwing in roundtrip transfers to/from the airports in Nevis or St. Kitts (max. value: $225), AND a $100 beverage credit, your total savings can exceed $1,271!
Oh yeah, daily breakfast, afternoon tea, and dinner are also included, further making this Spring Fling an affair you'll more easily afford and most certainly remember.
The Nisbet Plantation Spring Fling promo is available on resort stays enjoyed between April 1 and 30, 2014. Blackout dates and other restrictions apply.
For reservations and more information, visit Nisbet Plantation online today!
* The information in this story was accurate at the time of publishing. All rates and specials are subject to change at the travel provider's discretion.
Related Posts