Deal of the Week: Sultry Summer Offer from Nisbet Plantation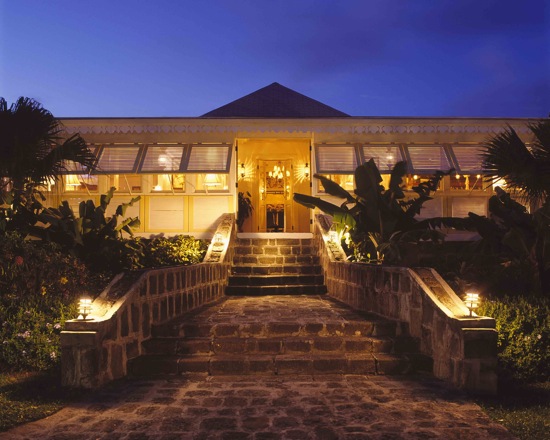 There's a lot to love about Nisbet Plantation in Nevis, especially for lovers. Don't get me wrong – families can enjoy magical vacation experiences here too, but just look at this place. It doesn't scream romance (that would be too bourgeois) so much as it whispers it, gently; a soft kiss sure to follow.
Classic properties like this are a real treat to me. Service and pampering here are born of an established tradition enjoyed by the traveling elite for generations. At the same time, all the modern amenities found at today's newest resorts are readily available. Two of my favorites at Nisbet: free Wifi (not as widely available at Caribbean resorts as you might think) and complimentary use of a Flip digital video camera to capture vacation memories. Nice.
For summer 2010, you can save on all the niceness at Nisbet Plantation by taking advantage of the resort's Sultry Summer promo, which rewards guests with a free night on stays of 5 nights or more. Eligible resort stays must take place between May 1 and August 8, 2010.
As an added bonus, couples staying 7 nights or more will receive free transfers from the airports in Nevis (NEV) or St. Kitts (SKB). Guests arriving in St. Kitts will be greeted at the airport and transported to a private water taxi for the short boat ride to Nevis. Couples staying 6 nights or less receive 50% off airport transfers.
The Sultry Summer offer is available in all room categories, including the Premier rooms overlooking the ocean. Daily rates, which include full breakfast served ocean side, afternoon tea and 3-course dinner in the AAA Four Diamond-rated Great House, begin at $365 for a Superior Room based on double occupancy.
For reservations, call Nisbet Plantation toll-free at 1-800-742-6008.
See you there!
* The information in this story was accurate at the time of publishing. All rates and specials are subject to change at the travel provider's discretion.
Related Posts