Get Ready for the 1st Nevis Peak Eco Challenge!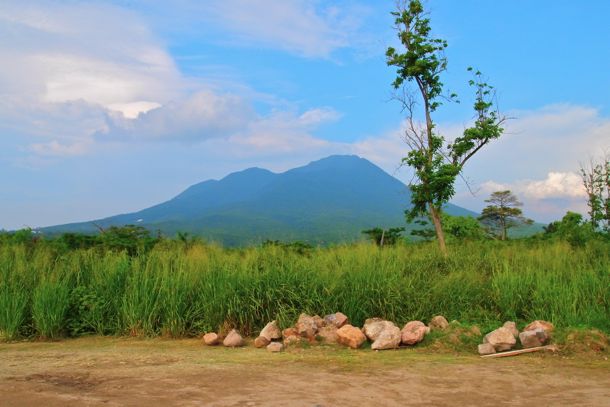 Our good friend Reggie Douglas (Remember him from my romantic hike to The Source?) just checked in to give us the heads up on an exciting new sporting event in his home island of Nevis that will have all of you active and competitive travelers itching to be in St. Kitts' sister island this September.
The event is called The Nevis Peak Eco Challenge, and like the grueling Volcano Half Marathon that our buddy Dave conquered over in Montserrat recently, this race involves a test of wills contested around a towering volcanic mount. Reggie's words:
This will be our first time putting on an Eco Challenge consisting of kayaking, mountain biking, and trail running, with a scenic trek up Nevis Peak, which is 3'232 feet high!
As you can see from the course map below, this adventure will take you all the way around Nevis Peak as well…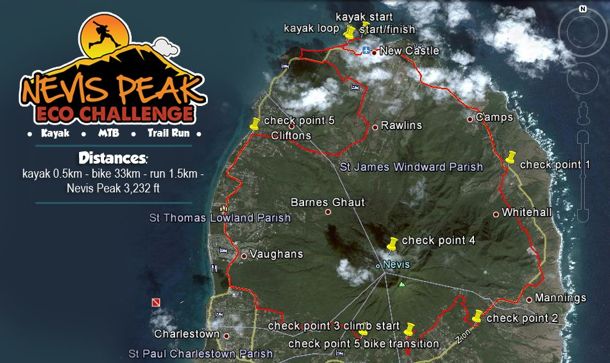 The course covers a total of 35km, or just over 21 miles, starting with a .5km kayak followed by 33km of cycling and a 1.5km run. The varying elevations of the terrain around Nevis Peak should make for the same sort of arduous adventure Dave details so vividly in this video.
The Nevis Peak Eco Challenge is open to amateurs, professionals and anyone in-between with the mettle to endure the race. You can enter solo, or team up with a buddy (Patrick?) and compete against other two-person teams. Historic bragging rights are on the line as this year's first-place finishers will go down as the inaugural winners of what's sure to be a long-standing event. Prize money will be awarded as well, so if you play your cards right, this adventure could just end up paying for itself!
The race is slated for September 15, 2012. An event website is still in the works, so for more info in the meantime, click here to hit up Reggie on Facebook.
Related Posts