Golden Rock Inn Nevis: Soak In Romance and Natural Seclusion
It's been one full year since my romantic adventure trip to Nevis and I still find myself captivated by this tiny and amazing jewel of an island. There's just so much to see, taste and experience over its scant 36 square miles that even the shortest of stays here (I was only there four days) sticks with you long after you're gone.
One of my favorite things about Nevis is its collection of charming and historic plantation inns. As some of you may recall, the wife and I stayed at Nisbet Plantation, which holds the distinction of being the only historic plantation inn in the entire Caribbean that's located on the beach. All the others were built up in the hills to take advantage of the cooler temps at higher elevations.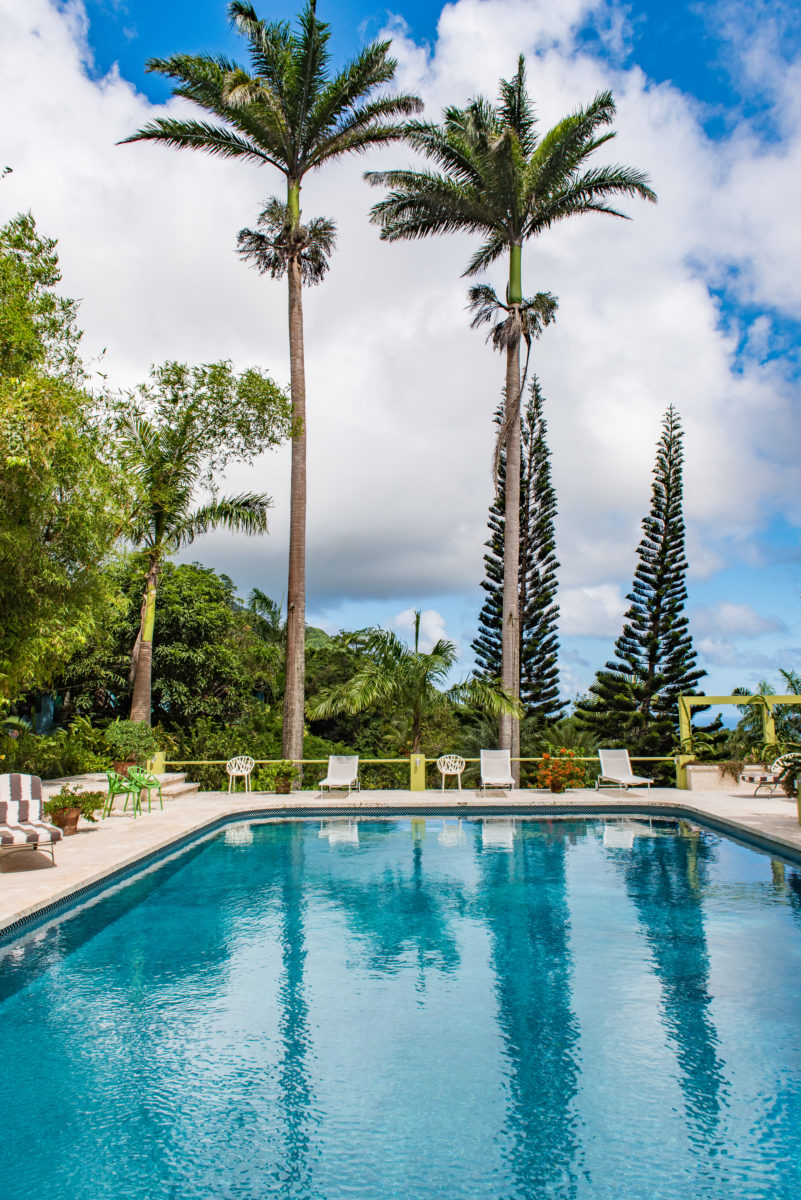 The hillside plantation inns in Nevis may lack in sand and sea, but they more than make up for it with lush tropical surroundings, luxurious pampering, fine dining and sweeping vistas of the coastline below. It's a fine combination for romance, which was readily apparent to me when we stopped in for a quick visit to one such hillside plantation inn called The Golden Rock Inn.
A former sugar plantation dating back to 1801, The Golden Rock Inn extends across 100 acres of pristine Nevisian hillside in the Gingerland section of the island. (The area is so named for the crop that once sustained the area.) It's enough room for a sprawling mega-resort, but there are just seven cottages here. There's also a fine restaurant, a spring-fed swimming pool, and one of the most special room accommodations in all of the Caribbean.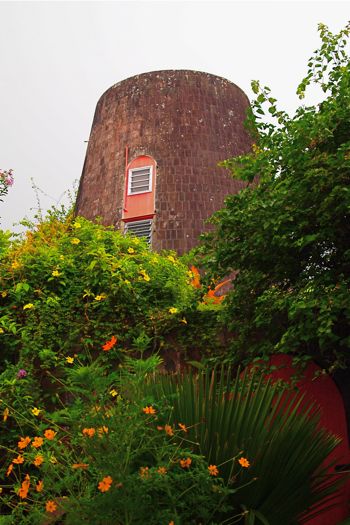 This is the Sugar Mill Suite at Golden Rock. There are two levels inside, making it large enough to house a family of four, but private enough for honeymooners or romantics.
The Sugar Mill towers above much of the property, offering incredible views of the island's northeast coast from the upper level.
The hotel's website says it best: The Sugar Mill is the sort of tower that would have made Rapunzel think twice about being rescued.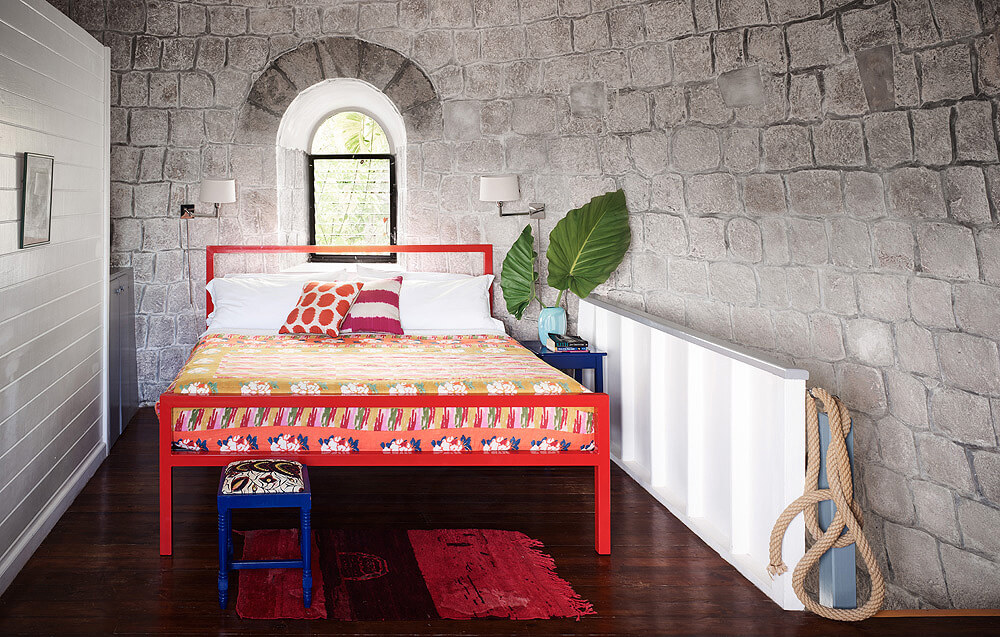 Like the rest of the main buildings at Golden Rock, the Sugar Mill is adorned with bright red accents that play well with the ancient stone walls. It's a bold, almost impossible red that gives Golden Rock a unique style all its own.
That impossible red really stood out against overcast skies and some drizzling during our visit that made me long for some alone time with the wife in the Sugar Mill all the more.
Unique accommodations aren't the only things that up the romance factor here, though…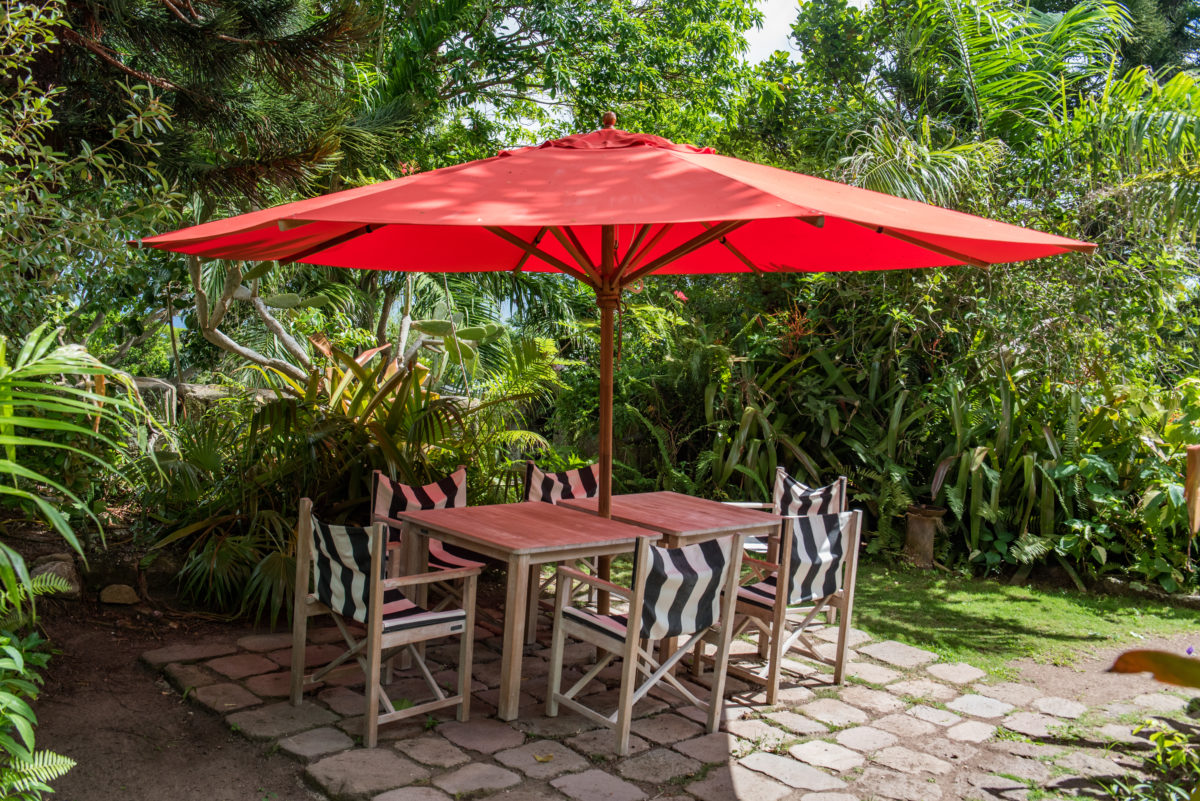 Golden Rock boasts an amazingly peaceful tropical garden with all sorts of fragrant flowering plants and fruit trees lending an intoxicating aroma to the entire place. The exotic fauna also attracts a wide array of butterflies and birds, with hummingbirds being particularly conspicuous when we were there. The gardens at The Golden Rock Inn are also an excellent place to check out the island's most populous residents, Green Monkeys.
Originally brought to the island from Africa as pets by the French, the Green Monkeys were set loose on Nevis by the British when they took over. They've grown immensely in number over the centuries, becoming a bit of a nuisance to many islanders (particularly farmers), but that doesn't mean they're that easy to find. Even if you hike up into the rainforest, as we did for our Source Trail hike, you're not guaranteed to see many monkeys in Nevis.
Up here at Golden Rock, though, it's a good bet you will. Pay your visit during mango season as we did, and you definitely will.
Just below the property and a bit to the left of the building below, you'll find a collection of very large mango trees. When we pulled up, there were at least 20 monkeys spread among the trees, all loudly carrying on and enjoying a nice mango snack. Swinging, jumping, running, playing – they were literally everywhere!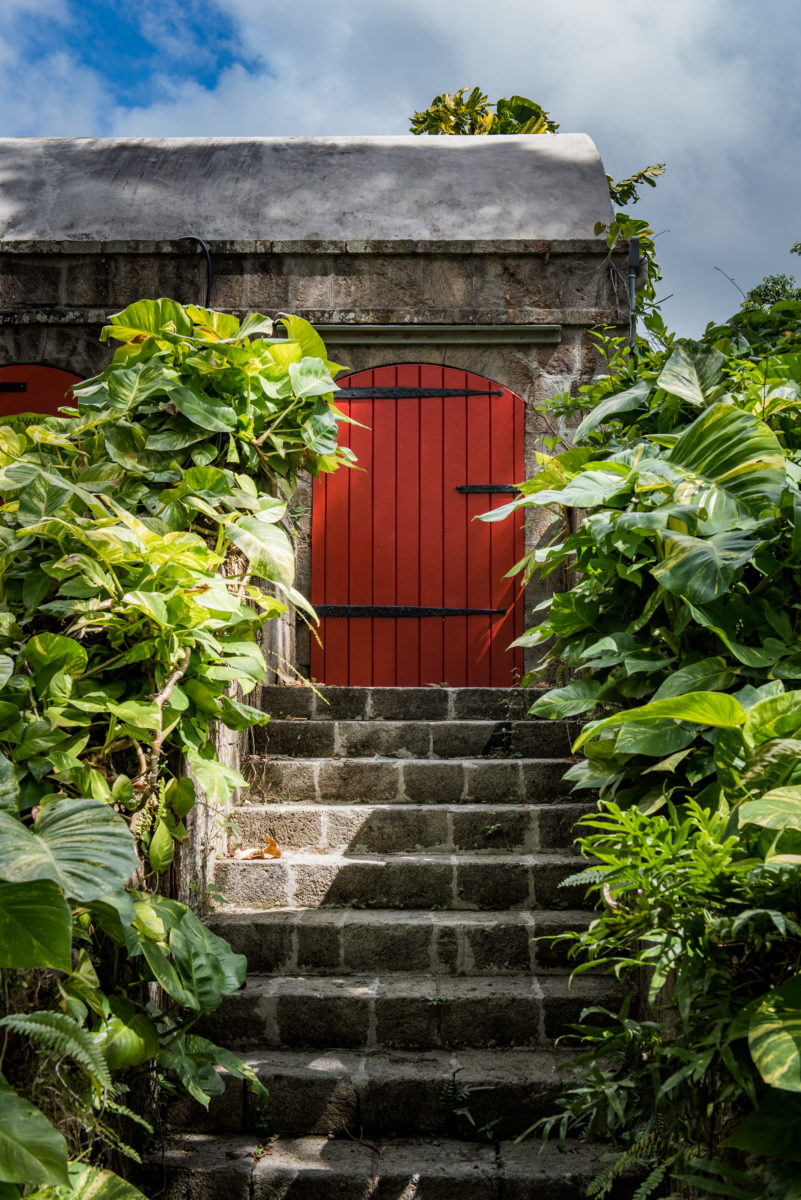 To help guests fully experience all of its on-property natural wonders, Golden Rock has a few easy and well-marked hiking trails that snake throughout the property. For those seeking a more intense hiking experience, Golden Rock is also an excellent choice, as a primary starting point to The Source Trail is within walking distance of the hotel.
From all I've written here, it might be hard to believe that our visit to Golden Rock only lasted about 15 minutes, but that just goes to show how special this place really is. Romance, nature, wildlife; it's all here… just no beach.
In an island as small as Nevis, though, you're never really that far from the shore. And when you imagine seeing the beach from your very own private Sugar Mill, well, there's simply no downside to that trade-off.
Related Posts