Kennedy Tyrell's Remarkable Wooden Handicrafts: Uncommon Buy
Shopping is not a main draw in Nevis, but that doesn't mean you can't find a special souvenir or two to commemorate your trip to this very special place. While wandering around the island back in June, we happened upon this humble handicrafts store with just the type of souvenirs I'm talking about…and a truly remarkable story.
As elsewhere in Nevis, and the Caribbean for that matter, you can buy hand-carved wooden wall hangings and small statuettes here, no two exactly alike. The items reflect the charm and personality of the island with detailed carvings of native plants, birds, and of course the ever-popular monkeys, fashioned from local wood, polished to a shine, and available for sale at reasonable prices.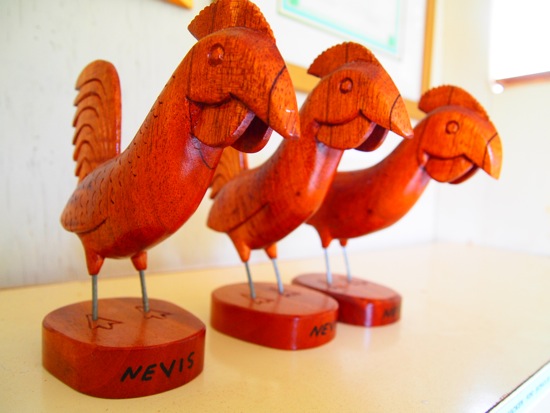 If you're well-traveled in the Caribbean, it might be easy to dismiss this store and its goods at first glance. After all, where haven't you been that you couldn't find good quality, handmade local artifacts?
The difference here, though, is that all the items are produced by a craftsman who can neither hear nor speak.
The craftsman, Kennedy Tyrell, lives in a small home adjacent to the store with his mother, who is also disabled. She's blind.
Against the odds, mother and son live and work here with Kennedy churning out masterpieces for other wandering visitors to stop by and purchase (there are no other stores nearby).
The store is located in the small village of Zion right alongside the main road that encircles the island. It's hard to miss and well worth a visit.
Related Posts