All That Makes Sandy Point, North Caicos So Sweet
Just giddy. This was the overwhelming emotion felt by my entire family upon first setting foot on Sandy Point Beach in North Caicos. It would be the last of eight beaches we got to experience on our summer family escape to the new Empyrean Villas in North Caicos a few weeks ago. Instantly upon arriving here we knew we'd somehow saved the best beach for last.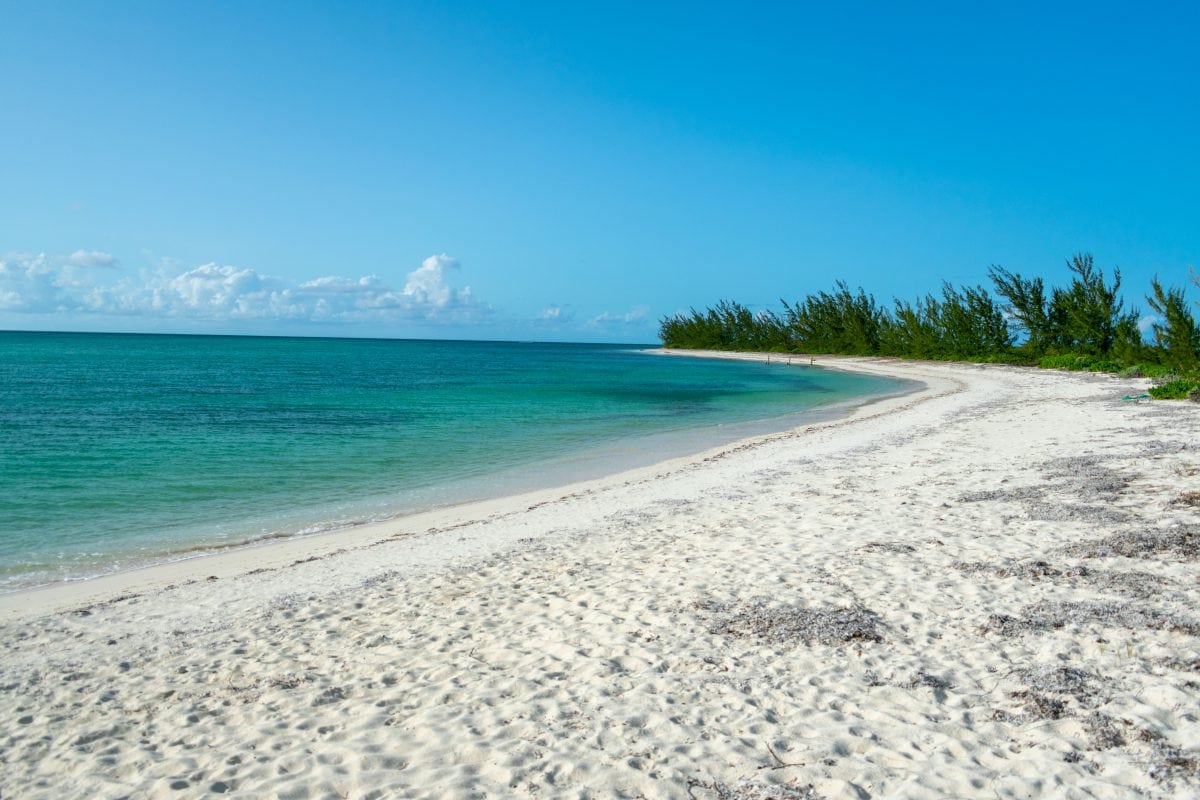 As with other westward facing shores across the Caribbean, Sandy Point is blessed with perfectly placid seas, ideal for even the smallest and most novice of swimmers.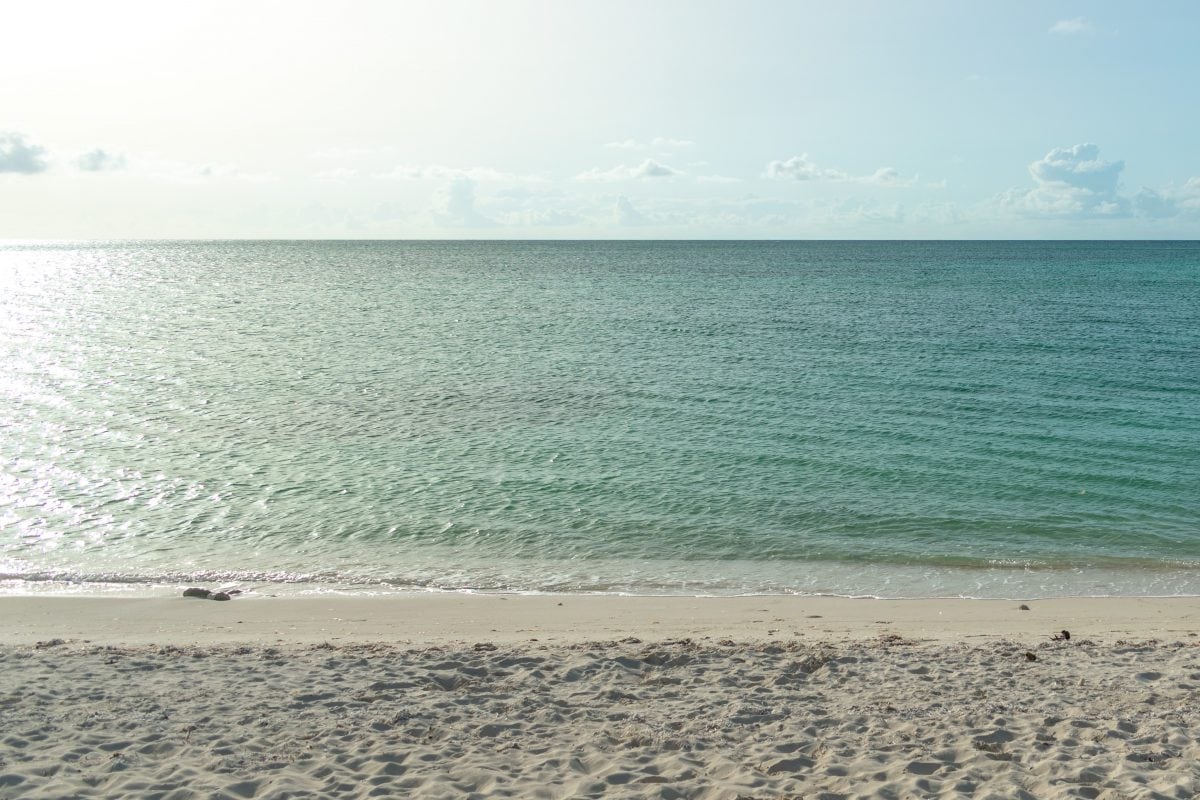 Not that we had any concerns in those areas. Our teenage twin boys, both great swimmers, delighted in the depths well offshore, seemingly splashing around just beneath the sun.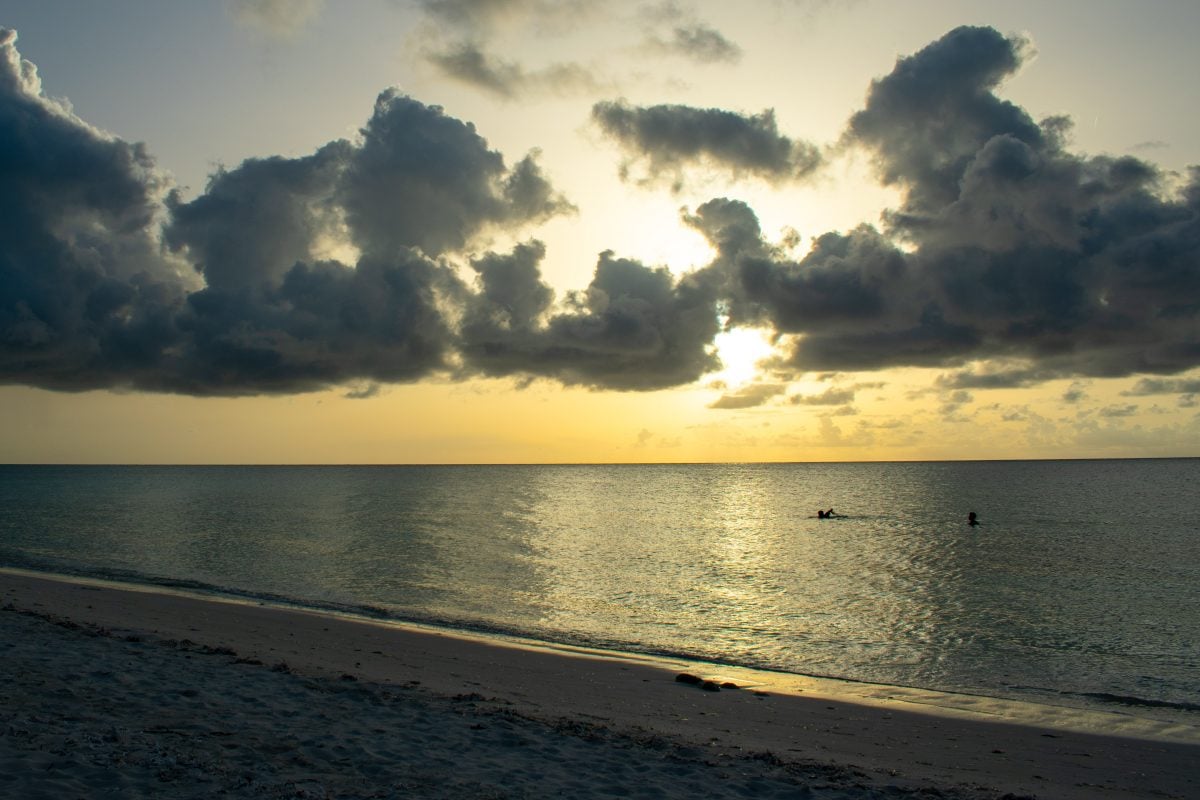 Sunsets are, of course, the other main attraction of west coast beaches like Sandy Point. The end of day show here is absolutely stunning…
Our visit coincided with the height of sargassum season in the Caribbean, though you'd never know it here. The full stretch of sand was clean, pristine, magic.
I'd read online reviews of Sandy Point complaining of a preponderance of gnats and sand flies spoiling the sunset experience. This was one of the reasons we waited so long to trek over here.
I'm not sure if luck was with us, the winds had shifted, or whatever, but we found biting bugs to be at a very tolerable minimum. If we didn't have to pack for home that night ahead of an early departure the following morning, I really would've rather liked to have relaxed here well into the night watching the stars light up the darkening sky above the tranquil sea.
Something to look forward to for next time…
Getting to Sandy Point is easy.
The ferry dock where we arrived/departed North Caicos sits right next to the beach. You can walk along the shoreline just a short ways to the north for the best part of the beach. If you're driving, just take the main road out from the marina. Almost immediately, you'll see the the remnants of a never completed hotel on your left. Turn left on the sandy side road just before the complex and you'll run right into the beach.
Related Posts