On-Site Old San Juan: Playing Dominoes with the Locals
I know we make it sound easy, but all this Uncommon Caribbean travel is not all wine and roses (or in our case, rum and roti) all the time. Sometimes, as outlined in this hilarious post on Vagabondish, the travel experience is less than peachy.
Case in point: my flight to Puerto Rico last month, during which I endured the first of Vagabondish's extended Murphy's Laws of Air Travel – The loudest, most obnoxious (and often smelliest) person will be seated next to you on the plane.
My seat-mate was also battling a cold and runny nose without the aid of our good friend, Mr. Kleenex… Not bueno.
Oh, but it gets worse.
As we began to descend for landing in San Juan, my loud, germ-filled friend asked if he could lean further into my space (I had the window seat) so he could film the city below for his Mom back in New York.
Yes, he narrated in my general direction the whole way down.
No, I've never held my breath for quite that long.
Upon escaping the plane and arriving at my hotel, I knew I had to do something quickly to cleanse my Old San Juan travel experience, lest it be defined forever by the almost certain illness I was about to incur. I hit the streets, walking aimlessly all over the old city looking for something, anything that would erase the memory of the flight from my mind. That's when I happened upon the four guys pictured above playing dominoes in a little plaza just east of el Paseo de la Princesa.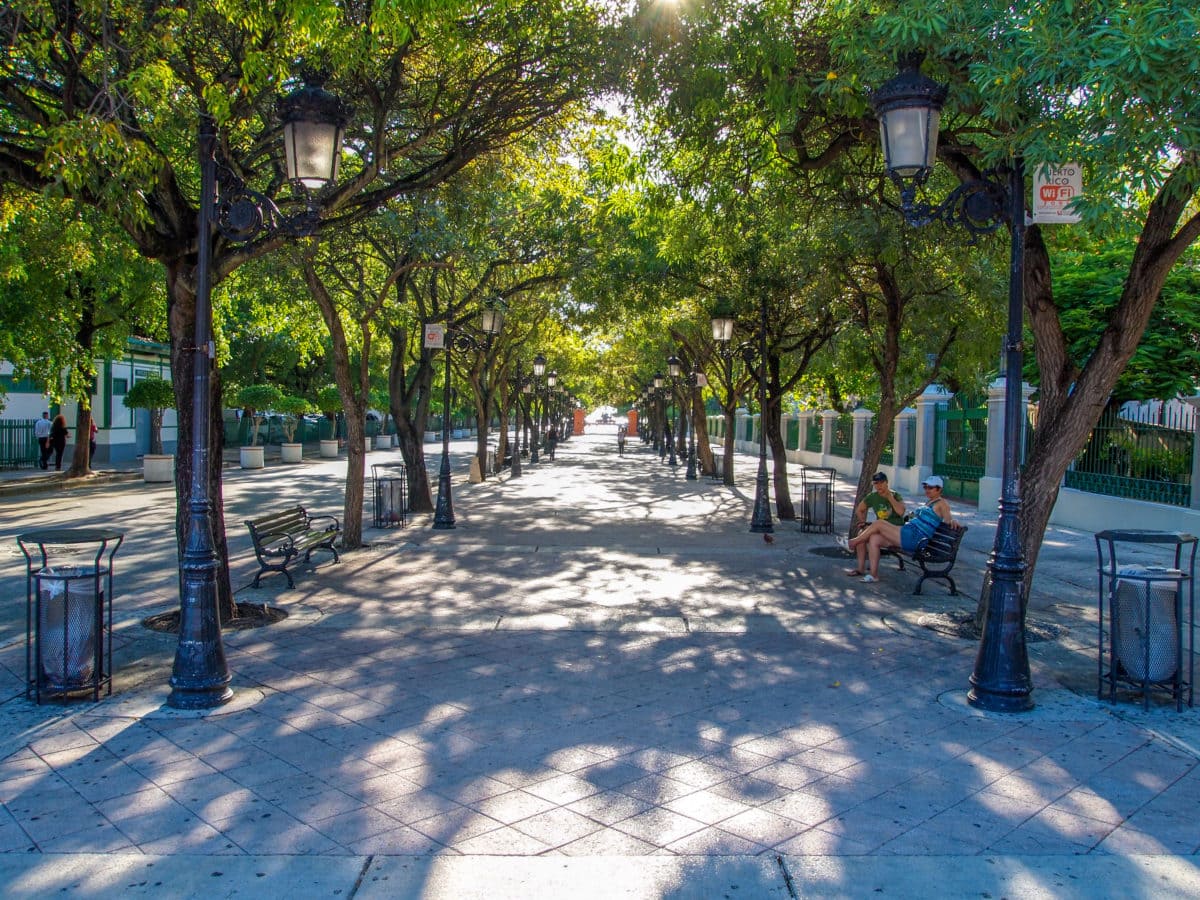 The game of dominoes is huge in the Caribbean, and especially so in Puerto Rico where it's not uncommon to see men and women playing well into the wee hours of the morning in outdoor settings like this all over Old San Juan and elsewhere throughout the island. Every time I've visited this particular area, no matter the time of day or night, I've always seen a few guys slammin' bones. This time, I thought, I would try to join them.
I grew up playing dominoes in St. Croix and continue to play with Caribbean friends here in South Florida, but I'd never had the time nor the chutzpah to get in a game with the San Juan locals. I was nervous. Would they welcome me, or laugh me off the plaza adding insult to my already tainted trip?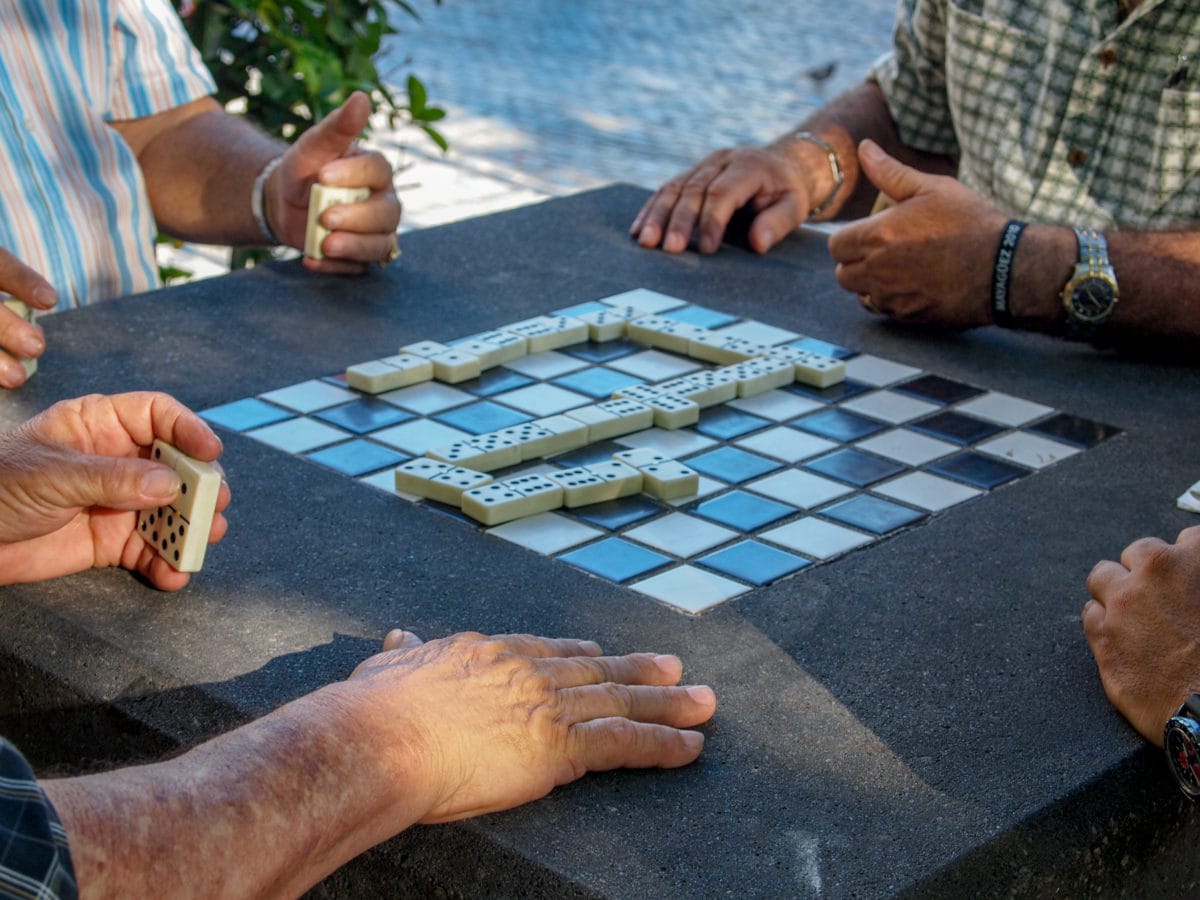 I tested the waters by asking them if I could take a few photos of them playing. The men barely looked up when nodding their approval with a grunt or two thrown in for good measure. Again, not bueno.

Two hands later, with me still nervously hovering around snapping photos, one of the men had to leave… and the tenor of the moment changed. The three remaining men warmly invited me to sit down and play – I was in!

It didn't take long before I realized that the perceived gruffness from before was not borne our of any disdain for me, or anyone else who happened by for that matter. These guys were actually quite friendly and open to discussing a wide range of topics, from politics to history, the economy; you name it. The only thing is, when they're playing, they REALLY focus on the game. Small talk is reserved mainly for the brief periods between hands. Other than that, you keep your head down and play… and play… and play.

The endless rhythm of the game (see video below) combined with the bustle of the old city all around is infectious, lively and nearly impossible to leave behind. I was starving when I sat down to play and desperate for a beer, but I refused to pull myself away, afraid to lose the special vibe.

Playing Dominoes in Old San Juan.m4v


I probably sat there for more than two hours, playing countless hands; laughing, talking, soaking up the real Old San Juan.

I won a few early on, which I think was more due to luck and their throwing me a bone so I wouldn't leave as opposed to any skill. For me, though, the winning and losing wasn't nearly as important as the experience. I felt a closer connection to Old San Juan than I'd ever felt on any of my previous visits, almost as if I had passed one of the ancient city's mystical rights of passage.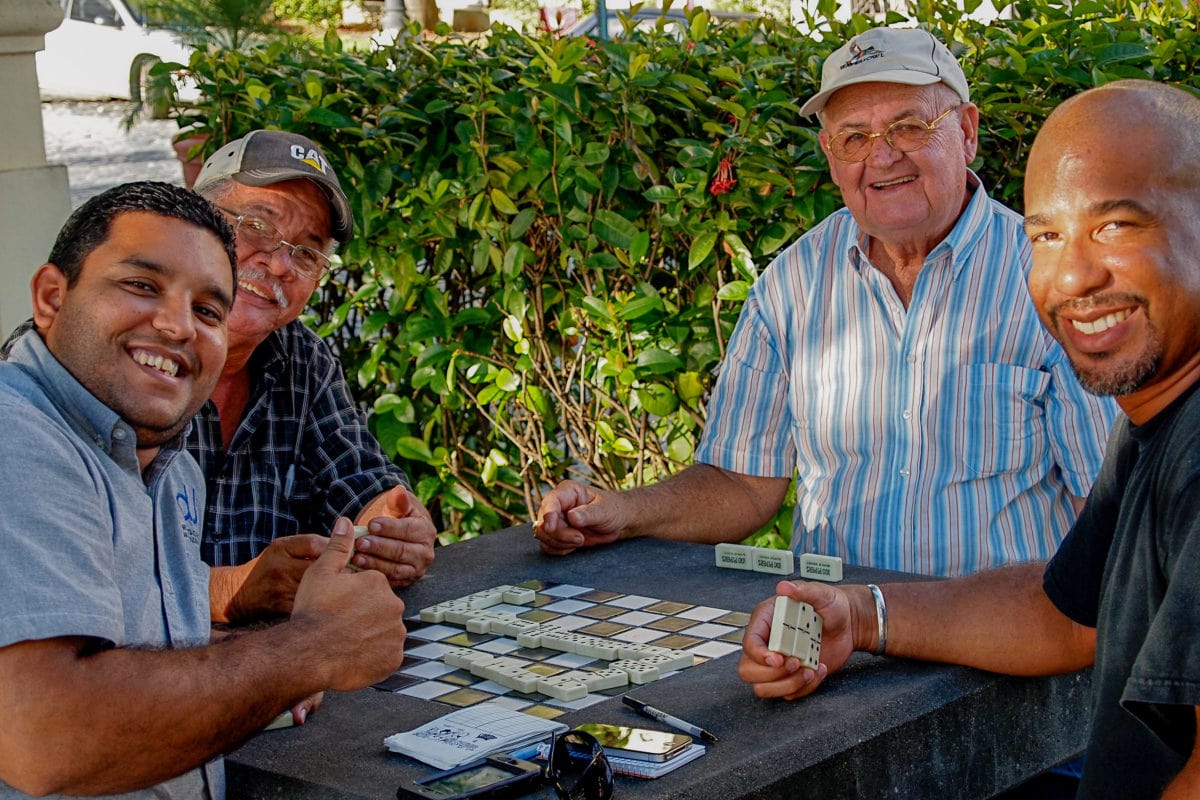 The game ended as the sun cast its last rays over the city. A bittersweet shaking of hands, a promise to meet for another game soon, and it was over.
I'll never forget it, though. Of course, I can't wait to go back and do it again, even if I have to endure another horrible flight with a really rude passenger like this guy…
Related Posts