Revisiting Capilla del Cristo Chapel in Viejo San Juan
Return trips to cherished places yield some of the greatest travel joys. Sometimes, though, those joys are mixed with sadness. Such was the case for me upon revisiting Capilla del Cristo Chapel.
It was January 2019; nearly 10 years since my last visit to Old San Juan. Among my favorite posts stemming from that earlier trip were this initial post on the Cristo Chapel and this follow-up video. The lonely accordion player in the photo and his haunting melody, which I captured in the video, changed the way I felt about this special place.
Always Special To Me
I had visited Capilla del Cristo Chapel numerous times before. Each time, I marveled at the quaint chapel's architecture, her rugged edges, and miraculous history.
It had long been a special spot to me.
My visit 10 years ago, though, truly etched Cristo Chapel into my heart. That lonely accordion player and his haunting memory are the reasons why. To me they became synonymous with the place; an integral part of the attraction.
In some small way I probably knew that visiting here would never be the same. How could it ever be as poignant and heart warming for me again?
My visit in January 2019 revealed some answers…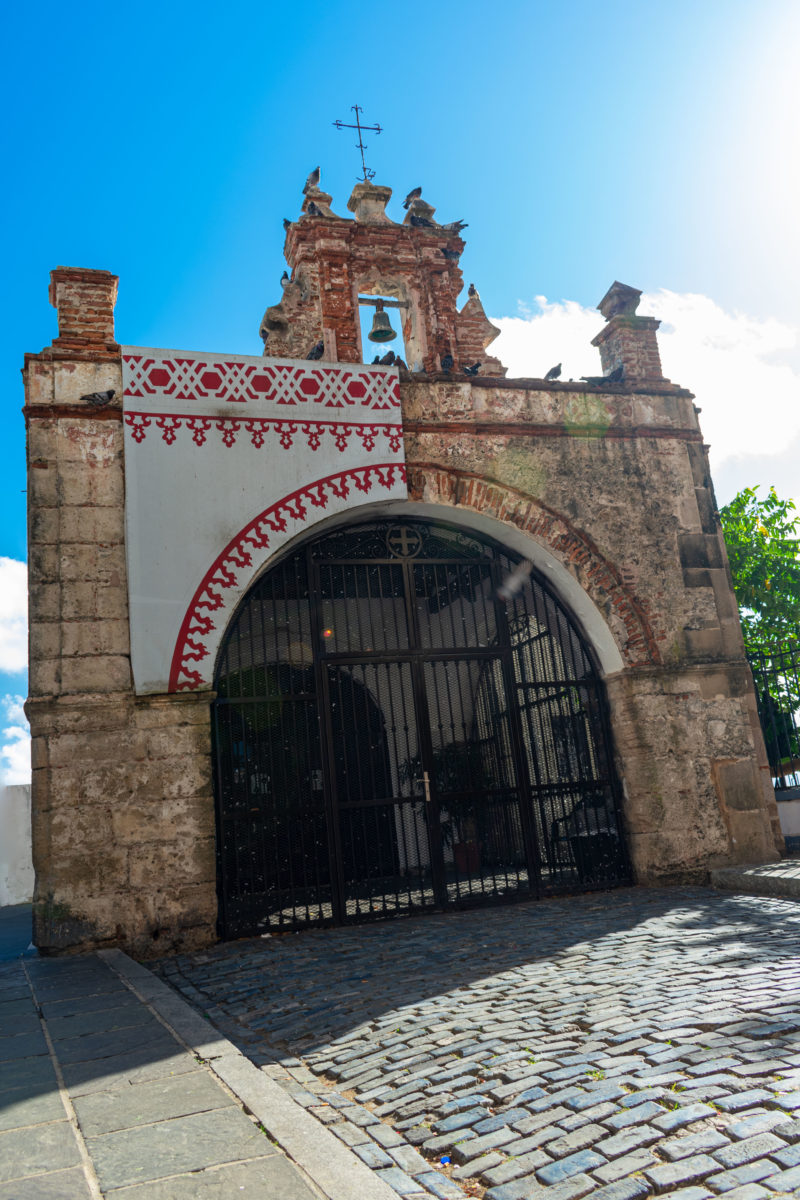 Still Special, But…
The Capilla del Cristo Chapel looked a little different, though the familiar rough edges and palpable spirituality remained.
Pigeons spilling over from the Plaza de las Palomas were more prevalent than I ever remembered too.
The big difference, though, was the absence of the accordion player, Antonio.
Where's Antonio?
He was around 70 years old when I visited nearly a decade ago. The vendor selling bird seed wasn't sure how he was doing, or whether or not he was still alive.
I stood there in front of the Cristo Chapel for quite awhile. I don't think that I was waiting for Antonio to somehow reappear; another miracle on hallowed ground renowned for such things. Instead, I guess I was waiting for a new magical experience to manifest itself, giving me a new special memory to hold in my heart.
Sadly, though, it didn't work out that way. A rush of pigeons and tourists eager to pose among them drove me away.
Nevertheless, I left feeling thankful. Thankful that I'll always have the memory of that special afternoon with Antonio and his accordion adding a little magic to one of the more sacred spots in the Caribbean.
It's a memory that will always bring me back here again and again in hopes of a similarly serendipitous experience.
Related Posts