Panamonte Rum XXV Reserva Preciosa – A Cut Above the Top Shelf
The best things in life are special. The even better things are unique and often exclusive. Then there is Panamonte Rum XXV Reserva Preciosa. This triumph of a rum that combines the special, unique and exclusive in such an amazing way that, really, honestly, most of us are simply not meant to experience it.
We are not worthy of Panamonte, and believe me, that is a very good thing. (If you can get your hands on some…)
Don Pancho Does It Again
Panamonte XXV is the life's passion of Francisco "Don Pancho" Fernandez Perez, as large and respected a legend as has ever existed in the world of rum. I was lucky enough to meet the man at the 2012 Miami Rum Renaissance Festival, thanks to Dave Russell of RumGallery.com. You might not know the name Don Pancho, but if you love truly great rum, believe me, you know his work…
His imprint and influence is all over such famously celebrated rums as Zafra and Ron Abuelo, where he spent many years as a master blender. He cut his teeth in the rum business with Carta Blanca, and has also logged time with Havana Club, and Matusalem.
Oh yeah, this guy has forgotten more about how to craft exceptional rum than a lot of other blenders will ever know. Most experts, though, agree that he's outdone himself with this beauty.
Panamomte XXV ranks above any definition of Top Shelf that most rum lovers might have. I'm talking even the most experienced, well-traveled wonks. EVERYONE fawns over this stuff, and with good reason.
First, check out the elegant packaging, the intricate etching of the palm harkening at the truly exceptional product inside.
For more credence to its chops, turn the bottle on its side…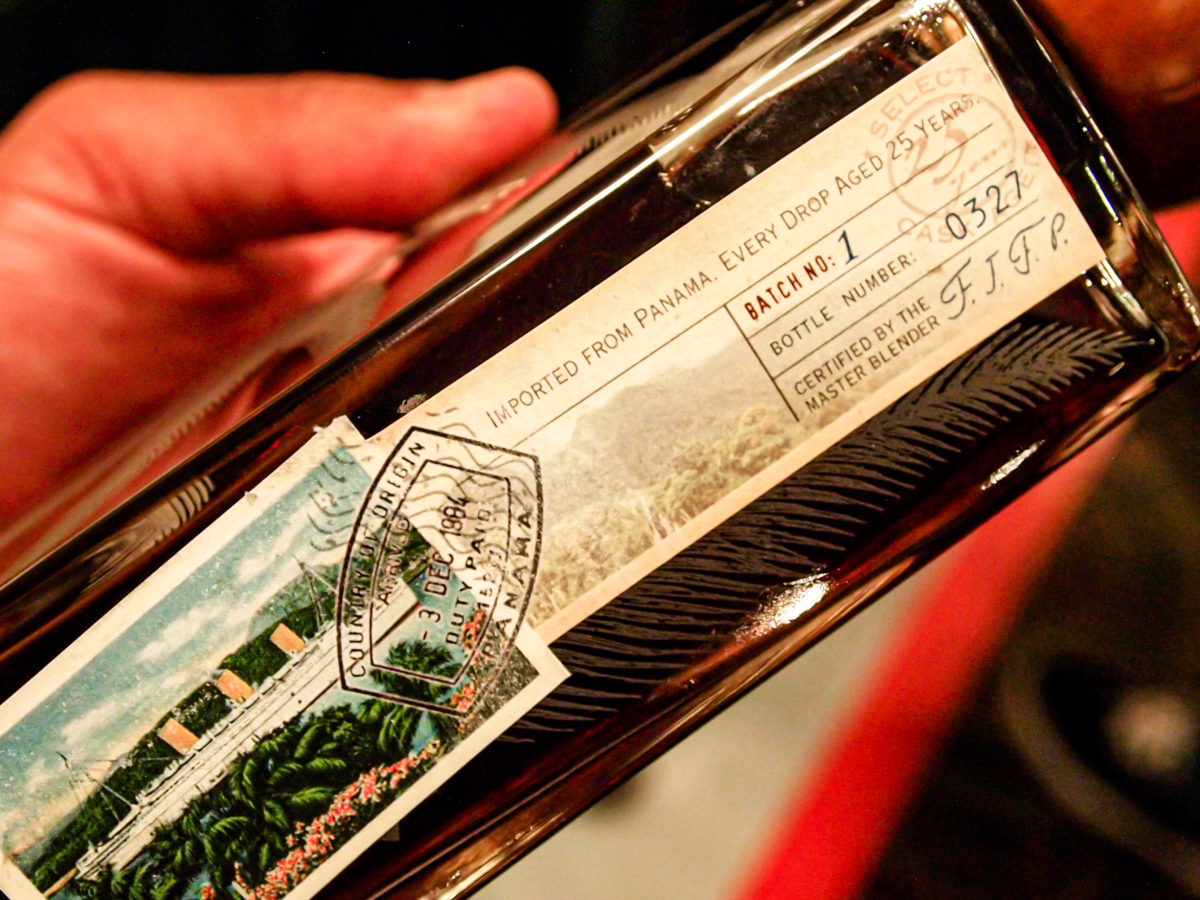 Each bottle individually numbered, date stamped and initialed by Don Pancho himself. Now check out the inscription:
Imported from Panama. Every Drop Aged 25 Years.
Uncompromising excellence personified, but what does it taste like?
My First Taste of Panamonte
Here again is the advantage of attending the Miami Rum Renaissance Festival. There are very few other chances where just about anyone can get a taste of something as special as Panamonte XXV.
I was there at the Deauville in April 2012, though. I got a taste. And I was blown away.
In the glass, Panamonte XXV exhibited that dark, reddish-mahogany color that I really love in my favorite rums. It invites you to taste in the dignified high style and class a true lady might espouse in making her intentions for a gentleman plain and clear. The flavor is sweet, though not overly so, with a nice smooth draw that again speaks to the exceptional quality and care in aging. Just exceptional in every way…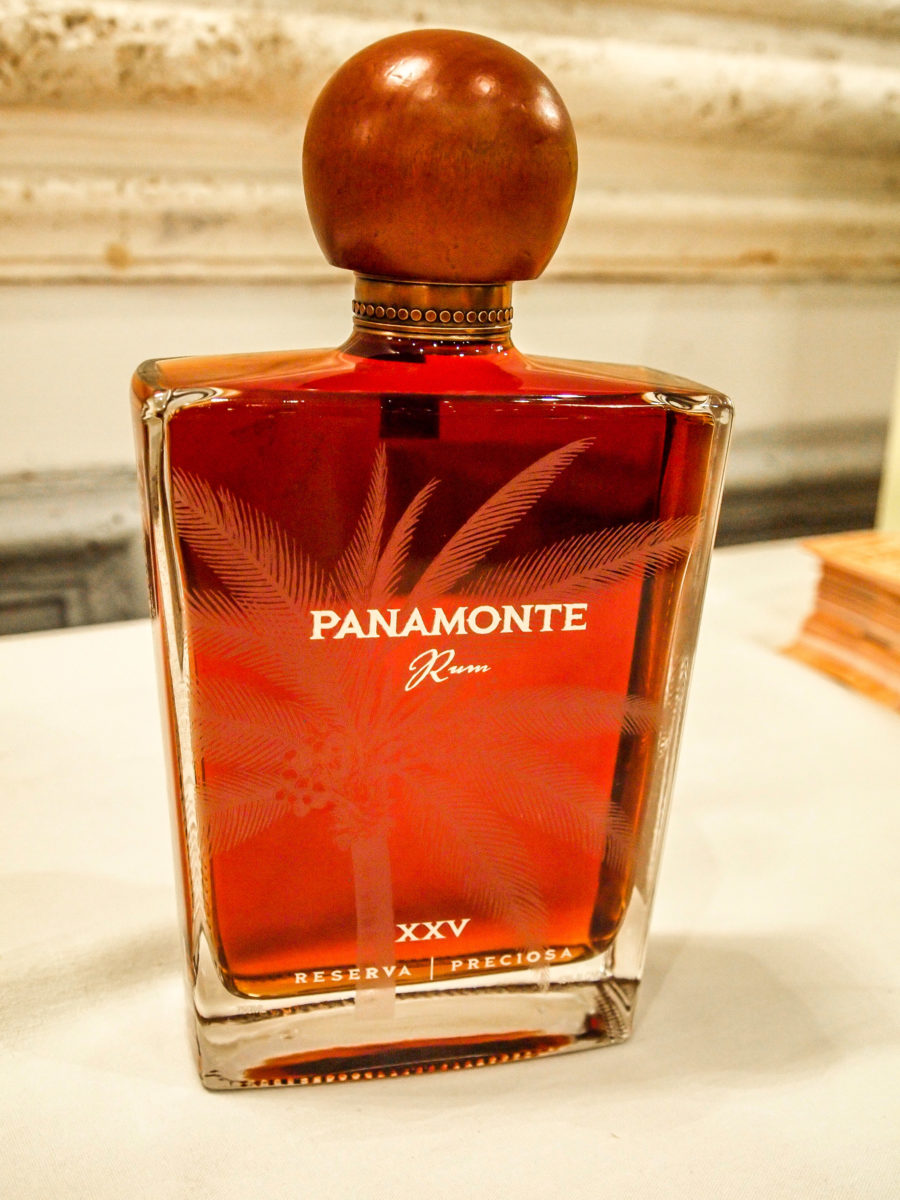 I hear you, though. You're thinking you're worthy of all this excellence. You want to know how you can get your hands on a bottle?
How to Get a Bottle of Panamonte Rum XXV Reserva Preciosa
Well, like a lot of the truly best things in life, you can't just waltz down to your local liquor store to pick up a bottle of Panamonte XXV. Carlos Esquivel, one of the other rum legends behind Panamonte XXV, explained this to me, saying:
It's only a speakeasy product. You gotta' know someone within the owners of the brand to get it.
Ultra exclusive? You bet, but not wholly unattainable, and not the most expensive rum out there either. Panamonte XXV will set you back about $400 a bottle. If you're serious about trying to get your hands on a bottle, give us a shout. Who knows, maybe we can hook you up with Carlos…
Salúd!
Related Posts