SelvaRey Rum – The Perfect Marriage of Chocolate and Rum
Bruno Mars may have never had much faith in love or miracles, but he's happily putting his heart on the line for SelvaRey Rum. A spirit whose origins trace way back to the person of Francisco "Don Pancho" Fernandez.
Rum and Don Pancho Fernandez
If you love and appreciate great sipping rums, then you should know the name Don Pancho. The man is a legend among Master Blenders, with a pedigree that extends over a 35-year run shepherding the famed Havana Club brand. In more recent times, he's birthed such triumphs as Zafra, Panamonte, Panama Red, and Bohemio, to name a few.
Somewhere along his path to rum-making immortality, Don Pancho was inspired to craft the perfect chocolate rum. One in which the chocolate actually accentuates the aged rum, enabling the two distinctive flavors to shine together like never before. His work began some 20 years ago…
The birth of SelvaRey Rum
Somewhere along the same timeline, three young guys from California – brothers Marc and Seth Gold, and Robert Herzig – set out on a similar quest. Their mission, as noted on the SelvaRey website: to create…
a natural cacao rum that would change what people expect from a flavored spirit.
They were inspired by Marc's experience living in Central America. He originally went there to write a novel. Instead, he returned to California with dreams and aspirations similar to Don Pancho's.
It was only a matter of time, then, that the group should cross paths with the Rum Master, eventually striking a deal to create the masterpiece that is SelvaRey Cacao.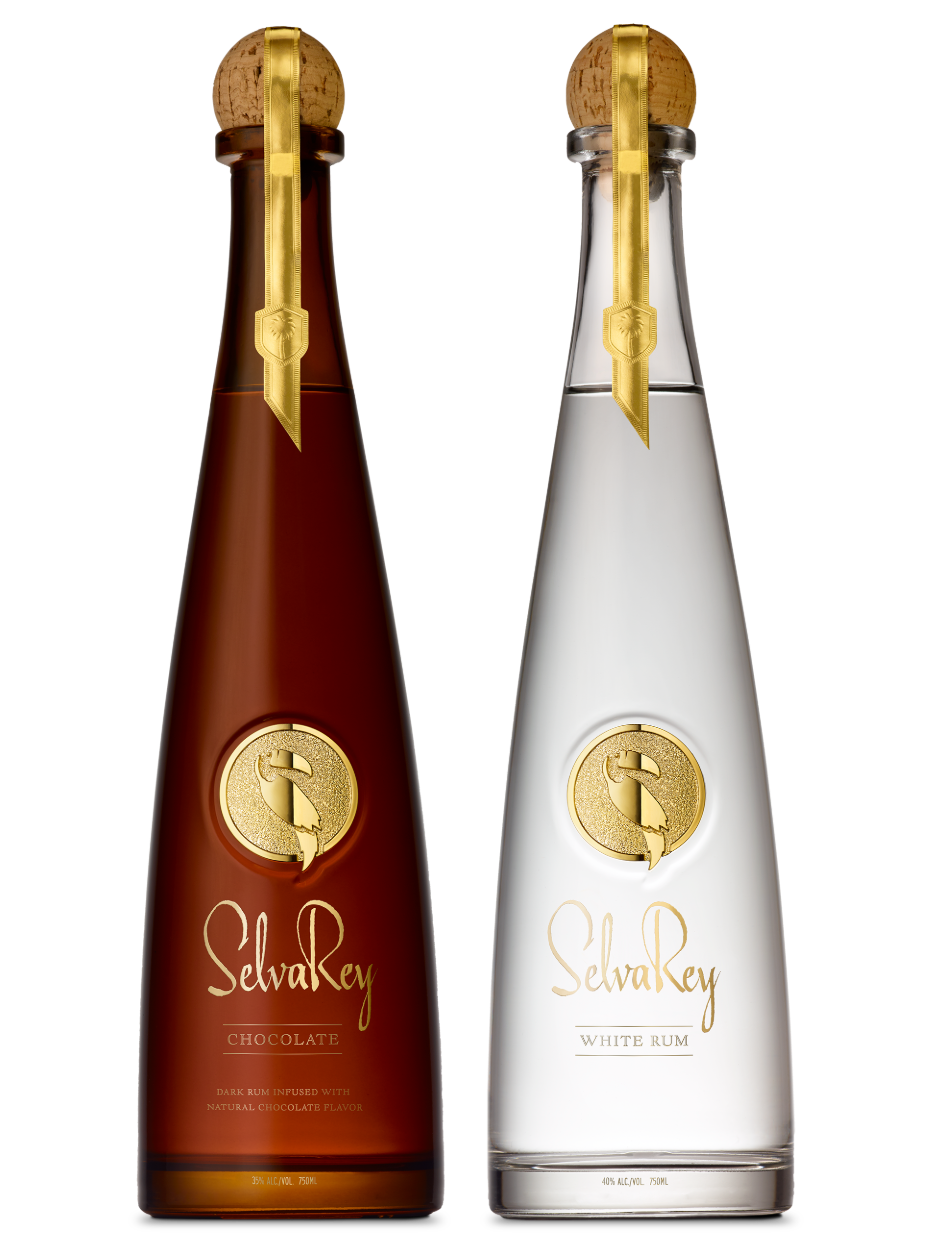 What is SelvaRey Rum?
The name SelvaRey combines the Spanish words "selva," meaning jungle, and "Rey," meaning king, in homage to the rum's birthplace, the jungles of Panama. It is here that Don Pancho works his magic at what was once a long-abandoned distillery in the mountainous Pese district, a good four hours drive from Panama City.
Pese sugarcane is renowned as the best owing to the ideal growing conditions there (lots and lots of rain, plus intense heat) and the perfect levels of acidity in the area's volcanic soil, which effectively purifies the rainwater that feeds the sugarcane crops. The resulting rum, distilled in copper pot stills dating back to 1922 and carefully aged for five years, is no doubt excellent on its own. The cacao, though, takes the flavor experience to places no rum has ever really gone before.
Whereas your typical flavored rum simply adds extracts, Don Pancho infuses natural cacao sourced locally in Panama. With SelvaRey as with all things, natural ingredients make all the difference, creating a fantastic balance that's really the stuff of any chocolate and rum lover's dreams!
Bruno Mars and SelvaRey Rum
One such person, Bruno Mars, is not only a co-founder and part-owner of SelvaRey, but he also coined the name and designed the label.
Out of these many, passionate and creative contributors has come what is undoubtedly the very best chocolate rum ever made. Fine for sipping neat (no ice, please), SelvaRey Cacao adds a surprisingly amazing flavor dimension to the old Crucian standby, rum, and coke.
Find it. Buy it. (Even the SelvaRey White Rum.) You won't regret it.
Cheers!
Related Posts