Deal of the Week: Free Nights on Priceless & Private Petit St. Vincent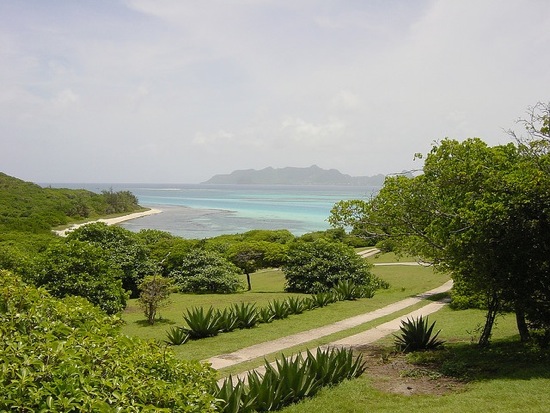 Total seclusion. Privacy. An absolute disconnect from the rest of the world. If these things are on your vacation wish list, then a private island getaway in the Caribbean is exactly what you need.
Just imagine a whole island ringed with pristine, white-sand beaches where the only crowd is a bunch of gently swaying palms. Step out on your verandah and look all around: no neighbors. Hungry? How about a gourmet meal prepared to your exact specifications and served in very own private bungalow? Maybe a massage later on… or a nap in your hammock; the cool island tradewinds, warm sun, and potent libations offering a new definition of bliss.
DREAM. COME. TRUE.
This is exactly the type of experience you can enjoy on Petit St. Vincent, a small slice of all-inclusive heaven located in the Grenadines, 40 miles south of St. Vincent. The island resort, better known as PSV among the locals, has 22 cottages spread over 113 acres, connected by paths like the one pictured above. Each cottage is built of local stone and set in private hillside, or low-lying locations just off the beach.
Oh, and btw, the cottages are absolutely gorgeous (click here to see a photo).
As you might expect, the emphasis here is on privacy and pampering with flags serving as the primary means of communicating guest needs to resort staff (there are no phones). If you want to be left entirely alone, you simply raise the red flag. If you need anything, just raise the yellow one. Each cottage has two dedicated attendants, ensuring that any and every guest need is attended to quickly and with care.
Places like this rarely offer discounts or specials of any kind, but times being what they are you can actually get two free nights at PSV for resort stays between November 1 and December 17, 2010. Same deal applies for stays January 8 to 21 as well.
Now, you do have to book a minimum of seven nights, and rates do start at $709 per-night in the fall, increasing to between $903 and $1,070 per-night in the winter (all rates based on double occupancy), but when you consider that you're getting something for free in a place that's priceless… well, that sounds like a deal to me!
For reservations, call 800-654-9326.
* The information in this story was accurate at the time of publishing. All rates and specials are subject to change at the travel provider's discretion.
Related Posts