Bravada Vodka – Bold New Spirit de Puerto Rico
Any visit to Puerto Rico yields surprises. Quite often, those surprises are consumable. New rums, restaurants, beers, and soft drinks pop up here all the time. Finding Bravada Vodka on store shelves on my most recent visit, though, was a shock.
Check that: It was a HUGE shock.
Puerto Rico and vodka just don't mix in my mind. I mean, La Isla del Encanto has been celebrated among the world's leading rum capitals my whole life.
Don Q is a national treasure. Trigo and Barrilito are popular in connoisseurial circles. Bacardi, as much as it doesn't appeal to me, produces more rum than anyone, anywhere.
To be sure, Puerto Rico is synonymous with the quintessential Caribbean.
So, what the Hell is this Puerto Rican Bravada Vodka stuff? Who makes it?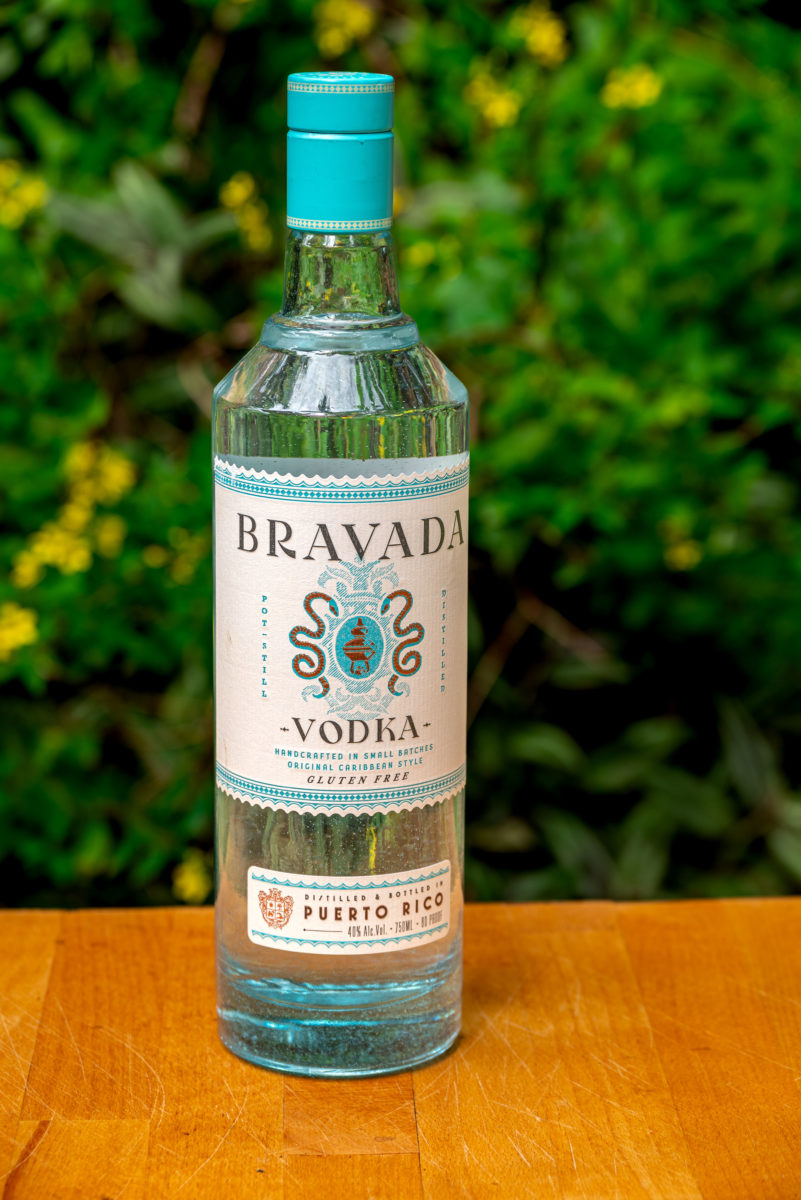 Let's start with the second question…
Bravada Backstory
According to the company's website, the founders/owners are Carlos "Carlitos" López and Claudia Ferrer Tañón. They're a handsome young couple (both from Puerto Rico) who had a dream to bring a bold new product to market in their native homeland.
Well, technically it was Carlitos who had the dream. Luckily for him, he also possessed the know-how to make it happen.
Carlitos cut his teeth in the spirits industry working in the Lopez family enterprise designing distilleries around the world.
In developing his own Casa Bravada micro distillery, Carlitos appears to have cut very few corners. The sleek and modern 6,000 square-foot facility, which opened in November 2021, was built with an investment of US$1.5 million.
The centerpiece of the operation: a state-of-the-art, custom-designed copper pot still that's as sexy as all get out. (Well, at least it is to distillery nerds like me.)
View this post on Instagram
Casa Bravada can produce a maximum of 600,000 bottles per-year, so yeah, this isn't some fly-by-night operation. Carlitos and Claudia clearly have designs on keeping Bravada around for years to come.
Doing so, of course, requires the couple to produce a great product. The standard they're trying to live up to, as detailed on BravadaVodka.com…
This is vodka brimming with passion, imbued with the same spirit that burns hot in the people here. Distilled six times for impeccable smoothness, with a silky palate and intriguing warmth. Bravada is bold and uncompromising, just like its homeland.
So, does Bravada live up to the hype? Let's have a taste…
What does Bravada Vodka Taste like?
I mean, it's vodka, right? There isn't supposed to be any real sort of discernible flavor, per se. It's all supposed to be about the mouthfeel, right?
Well yes, though Bravada is surprisingly nice to sip and savor on its own.
The nose carries a bit of burn, though it's not so much as to make me recoil.
On the lips there's actually very little heat at all. It's just smooth and silky. Clean, but not crisp with maybe a scant hint of sweetness.
Overall, quite pleasant.
Where to Buy Bravada Vodka
Hand-crafted from corn in Toa Baja, Bravada Vodka is worth asking for by name when next you're in Puerto Rico. It's available in stores, bars, and restaurants across the island. (I actually bought my bottle in Vieques). Carlitos and Claudia have plans to export Bravada overseas, but for now, you won't find it anywhere else.
¡Salúd!
Related Posts