Sad Regrets Over Puerto Rico's Heladeria Lares: Taste of the Caribbean
In case you needed another reminder of the brevity of life and the duty we all have to enjoy it to the fullest, I humbly submit to you Puerto Rico's Heladeria Lares.
One of the most famous ice cream parlors in the Caribbean, if not the whole world, this small and humble shop opened its doors in the town square of the equally small and humble town of Lares back in 1968.
If your trips to Puerto Rico haven't consisted of any exploration beyond the sexy shores of San Juan or the historic streets of Old San Juan, then it's likely you've never even heard of Lares – it's that remote; that far off the beaten path.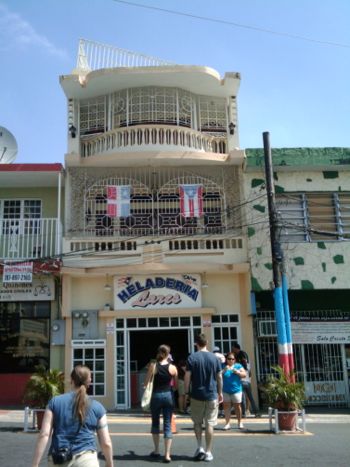 Lares is located up in the mountains that define Puerto Rico's central-west region. It'll take you a good 90-minute drive to get here from San Juan, though it's always been worth it to experience an authentic slice of Puerto Rico's more rural mountain environs, this amazing attraction less than 30 minutes away, and some of the most inventive ice cream flavors found anywhere.
Codfish ice cream? Rice and beans ice cream? Carrot, garlic, sweet potato, plantains – all were among the more than 500 homemade flavors said to be available here over the years… emphasis on "were."
Sadly, this most uncommon of Caribbean culinary treasures closed earlier this year with the passing of the man behind all the crazy ice cream flavors, Salvador Barreto, better known as Yinyo. He was 91.
There's talk the Heladeria may reopen at a later date, but as with all things in life, there is no guarantee.
Other places will no doubt spring up with their own brand of inventive ice cream flavors, but for those who experienced it I'm sure that nothing will ever be quite like the old days with Don Yinyo.
Here's hoping the end of Heladeria Lares serves as inspiration for all of us who may have been putting off visiting similarly uniquely special places. After all, like ice cream on a warm day in Lares, nothing lasts forever.
*Lead photo credit: Jennifer Martinez via Flickr.
Related Posts