Exploring the Mystery of Rhum St Barth: Uncommon Envy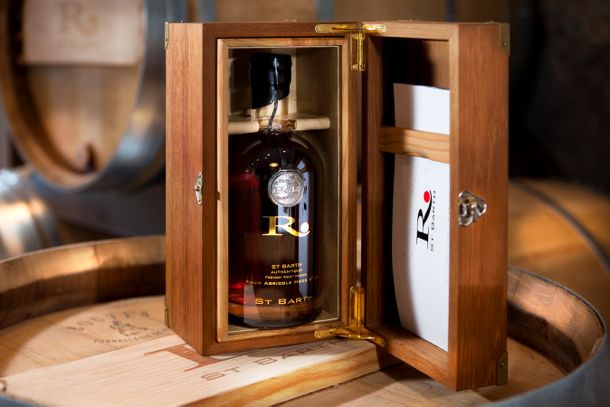 St. Barts would seem a rather odd destination for a rum journey, especially since the island's exceedingly arid climate and rocky terrain have always made sugar production impossible here. You won't hear the sound of sugarcane rustling in the breeze in St. Barts as you do along Martinique's Route de Rhum. Nor is the landscape dotted with ancient sugar mills and centuries-old plantations like the kind you'd find at River Antoine in Grenada.
Nevertheless, rum's siren song is luring me to St. Barts these days, my curiosity piqued by the beauty in the box.
It's called Rhum St Barth, or R. St Barth for somewhat short. It's new, having just burst onto the scene about a year ago. It's super-exclusive and pricey too – the bottle pictured here will run you close to US$1,000! It also espouses a sexy, jet-set party lifestyle, as you can see in promotional videos like this one.
So, what's the deal with this stuff? I mean, if St. Barts has no rum-making roots, then where does it come from?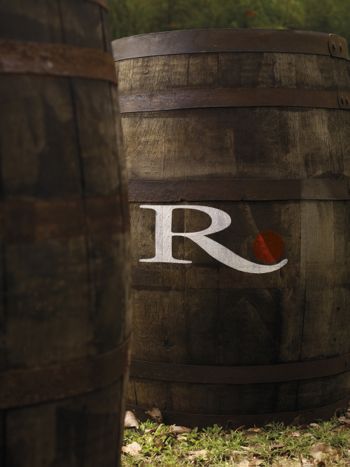 The broad answer is Guadeloupe, though mystery surrounds the more specific origins. Some say the base rhum comes from Guadeloupe proper, while others claim that the Batiste Distillery in Marie-Galante, an island in the Guadeloupe Archipelago, is the source.
Even with this answer, though, questions remain…
Is R. St Barth distilled, blended and bottled in Guadeloupe, or shipped over to St. Barts in bulk? If it's shipped, does it come over in oak barrels? Metal containers? Also, what, if any, aspects of the rum's production actually take place in St. Barts?
In all that I've read online about this young rum, none of these questions are answered definitively. About the only thing that's known for sure is that R. St Barth is produced in the celebrated rhum agricole style of Guadeloupe primarily because the island is the ancestral homeland of the rhum's founder, Mikael Silvestre.
If you're a big football/soccer fan, you may know Mikael better for his years playing for Arsenal, Manchester United and the French National Team. Even as he gained international fame, Mikael never forgot the true island roots he inherited on his father's side, something he says comes through in his rhum…
I was after a style of rum that reflected the panorama of my multi-sensory childhood memories and the decade spent with my family on the island of Saint Barth after my career as a professional footballer. It took time and dedication to create our three R. St Barth rums: Blanc, Ambré and Hors d'âge , which, in their different ways, all encapsulate the authentic aromas, luxurious flavors and refined taste of the French Caribbean and the gentle way of life on Saint Barth.
Maybe it's all the mystery that surrounds R. St Barth. Maybe it's the way Mikael has crafted a fine rhum from his childhood Caribbean memories much in the same way we've created Uncommon Caribbean based on our West Indian upbringing. Or maybe I'm just excited to try a new rhum in a destination I've yet to experience.
Whatever the reason, R. St Barth seems well worth the trip to me!
If you've had a taste of it, please leave a comment below and let us know what lies ahead for us…
Related Posts