Breakfast at The Fred, St. Croix – More Than a Pretty View?
At first blush, it would be easy to surmise that the view might be the best thing about breakfast at The Fred. I mean, it is spectacular. Relaxing here beneath brightly-striped umbrellas, a vast expanse of multitudinous blues stretches out before you. The Caribbean Sea, always calm and welcoming, appears even more so. From this perch, I easily spied sea turtles coming up for air well off in the distance. In many ways, it was like a dream.
You shouldn't, however, sleep on the actual eats served for breakfast at The Fred… I think.
My Last Breakfast at The Fred
During my last visit in April 2021, I enjoyed an authentic Crucian breakfast platter. I'm talking boiled eggs, saltfish, chop-up, and a pair of fantastically fluffy and delicious Johnny Cakes.
(Read more on what makes a truly traditional Crucian breakfast.)
Honestly, I was shocked at how great it was. The only thing missing was a piping hot cup of bush tea. Again, like a dream.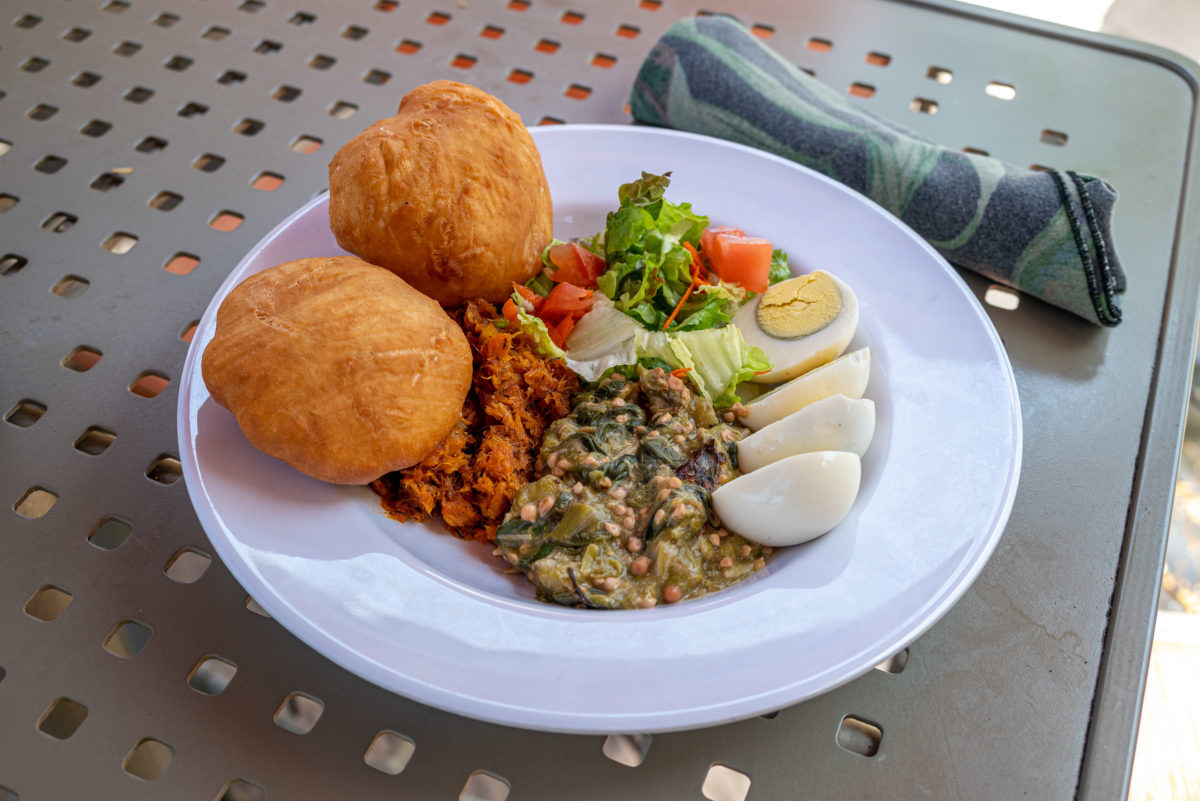 Since then, though, The Fred has new owners and, as I've just noticed on their website, a collection of all-new menus. There are a lot of interesting and appealing dishes, as you might well image.
Conspicuously absent, at least to me, though, is the incredible Crucian breakfast option.
New? Yes. Improved? Well…
Actually, there really isn't much of anything Crucian or West Indian on the new menus.
[Insert frowning face emoji here.]
Now, it's not like the old dining options previously available at The Fred were overwhelmingly West Indian. The balance was definitely more toward Continental fare.
Including a traditional Crucian breakfast option, though, was big, especially as it was executed and presented so beautifully.
In many ways, the new menu choices take The Fred out of Frederiksted.
What's left is a more homogenized (at least from an Anglo-American perspective) dining experience. The kind you could experience in any semi-tropical part of the Continental United States.
At least that's what I imagine it's like now. I hope to be proved wrong when next I'm back home in Saint Croix.
If not, though, I guess there's always that amazing view, right?
Related Posts