Friday Happy Hour: Solomons Key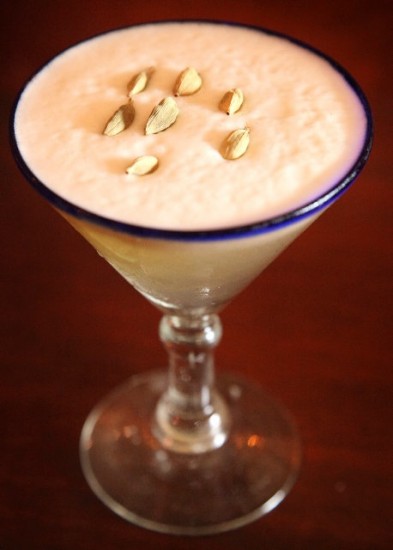 St. Croix has always beckoned to those seeking paradise. Escapist romantics, fortune hunters, families, artists, pirates, drifters – all have found solace on her warm and welcoming shores. As a result, a broad swath of cultures have integrated on our little piece of protruding rock – our own Crucian Melting Pot.
One group in particular has stood out to me, specifically in the face of disaster, as a true friend of the Virgin Islands. I'm talking about our friends and neighbors from the Middle East – Lebanese and Pakistani families who have made a great life for themselves among St. Croix's countless other cultures, while also greatly benefiting the island community at-large. One particular member of this community is an inspiration to me.
Meet Solomon, a slight man who together with his family owns a small grocery store on the north side of St. Croix that is well respected in the community. As the story goes, in the dark aftermath of Hurricane Hugo in 1989, with 90% of the island's homes destroyed, it was Solomon that truly kept St. Croix civilized.
While tempers flared as emergency Government services moved slowly to help the needy and restore order (sound familiar New Orleans?), Solomon and his family worked overtime to provide for everyone they could. Unlike other business owners, Solomon maintained his prices at pre-hurricane levels. It was also not uncommon to see Solomon bringing food and supplies to the makeshift shelters that popped up all over the place.
St. Croix's fragile infrastructure was completely destroyed and took years to clean up let alone restore, but many people who talk of those dark days credit Middle Eastern grocers like Solomon as the driving force behind the rebuilding effort.
So in a tip of the hat to our friend Solomon, I give you Solomons Key, a drink with some defining flavors of the Mid-East region from which he hails.
Ingredients
Cardamom infused rum
Cointreau
Almond syrup
To make the Cardamom infused rum, combine 6oz fresh cardomom pods with a 750ml bottle of
Cruzan Light Rum
. Let it sit no longer than 15 hours and then strain.
Almond syrup can be easily found in most grocery stores. I prefer the Lebanese style almond syrup that is available in Mid-East specialty stores.
Take 2oz of your Cardamom Rum, 1oz Cointreau, and 1oz of Almond syrup and combine it all over ice in a tumbler. Shake hard for 30 seconds, then strain into a martini glass. That's it!
The sweet spice of the cardamom pairs so well with the almond that it's easy to get lost in this drink. I love it as a postprandial libation, one where I can kick my feet up after a big meal and just be happy for all I have. Much like the joy Solomon must have knowing all he has done for our little slice of paradise.
Cheers!
Related Posts