One Rainy Morning Hiking St. Croix's Jack and Isaac Bay Preserve, Part III
Picking up where we left off in Part II (Part I is here, in case you missed it), I emerged from the ramshackle shelter I found along Isaac's Bay amid grey skies and a persistent drizzle that showed little sign of letting up. My hiking adventure around the Jack and Isaac Bay Preserve on my home island of St. Croix had barely just begun, but the poor conditions threatened to put an early end to the fun.
Continuing on meant risking my reasonably pricey camera equipment. Turning back meant missing out on the pristine wonders of Jack's Bay, and hopefully a surprise or two.
Of course, I pressed on…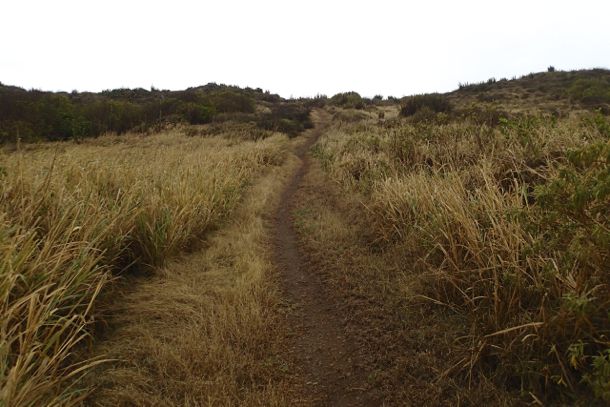 Trading Beach for Bush
Instead of following the Isaac's Bay shoreline westward toward Jack's Bay, I trekked back into the bush, noting the signs pictured in the lead photo above, and following this trail up a small hill. The view from the top looking back at Isaac's Bay proved a nice little reward, even amid the rain clouds…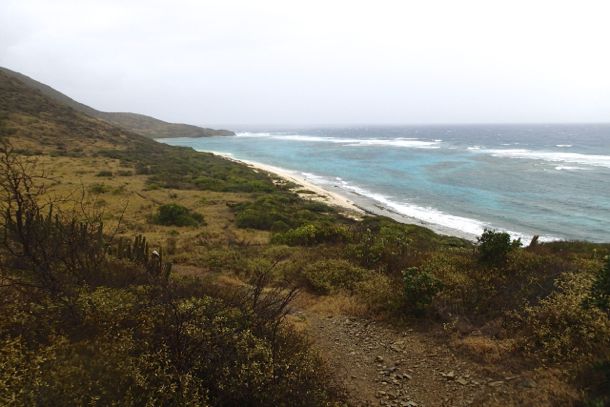 The view to my destination, Jack's Bay, wasn't too bad either…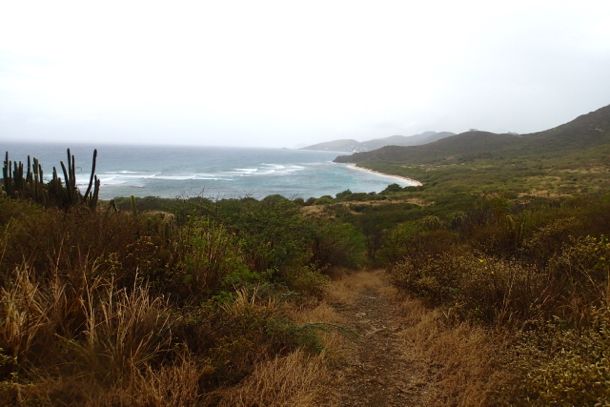 Here, the trail got a little more rugged. Rain and loose rocks made for some tricky footing, while thorny kasha-bush encroached on my path. Still, it wasn't anything even the most novice of low-impact hikers couldn't overcome with a little extra care.
Eventually I encountered more signs, denoting bays and hills I had never even heard of.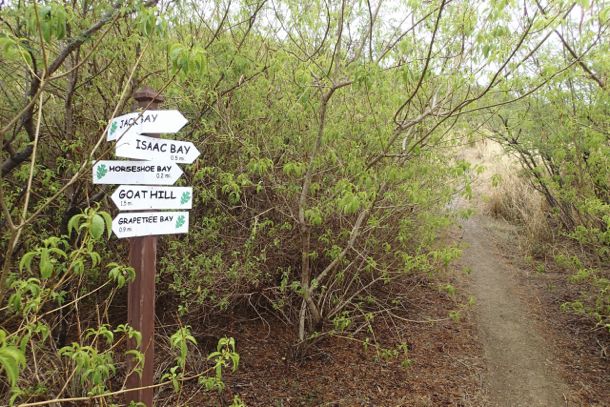 Clearly, there was a lot more to discover and explore in the Jack and Isaac Bay Preserve than the two special beaches I remembered from my youth.
Arriving at Jack Bay
Eventually, I did make my way onto Jack's Bay, finding it thinner and more rocky in sections than I remembered.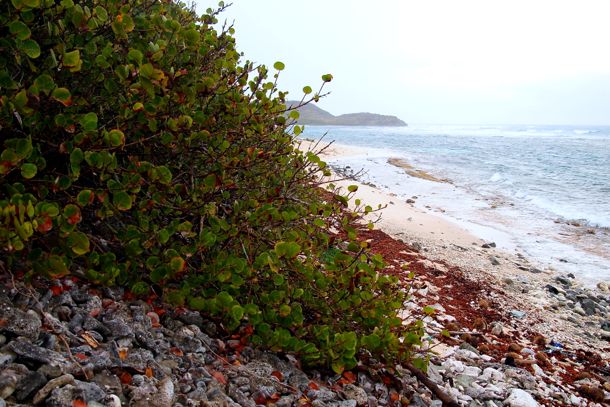 The beach was still pretty nice, but the bigger thrill for me turned out to be trekking through the bush trails and seeing sides of my home island that I had never seen before. Scenes like this on the way to Horseshoe Bay…
First Look at Horseshoe Bay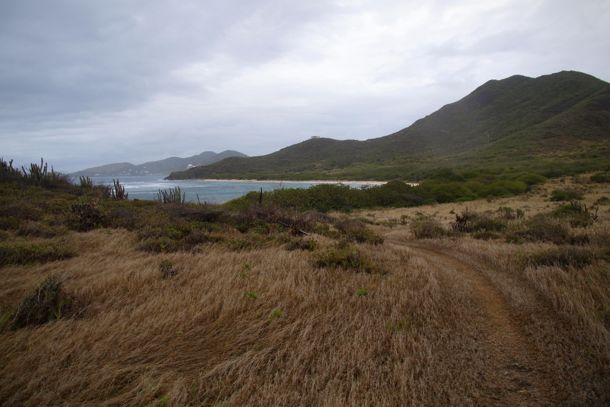 Or this view of Horseshoe Bay itself, a fringe of reef living up to its name in shape between Jack and Isaac's.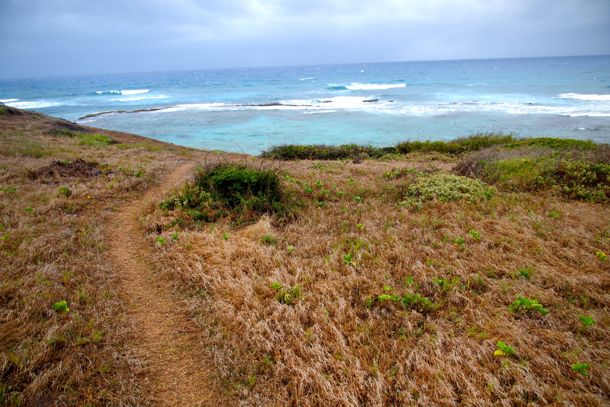 It was right about here that the rain really started to pick up again, forcing me to get a little extra exercise jogging back up to Point Udall. Most of the trails are tidy enough to make trail running a synch here, so I was back at my rental car in no time, my camera none the worse for wear.
In total, I spent about three hours traipsing around the Jack and Isaac Bay Preserve; re-discovering some old favorite spots while also finding that the island I thought I knew so well still had much to show me. I hope to return soon to wander around a bit more and make a few added new discoveries.
If You Go…
The Jack and Isaac Bay Preserve offers fun and fairly low-impact hiking suitable for kids and adults alike. Just be sure to bring enough drinking water and maybe a light snack. There are no facilities of any kind out here.
To get to the trail head, just get yourself to Point Udall, the easternmost point of the island (and the entire United States) and park as noted in Part I.
Other than that, just have fun!
Oh, and watch out for rain…
Related Posts