How to Eat Fresh on St. Croix: Maybe the Freshest of Your Life
St. Croix is replete with an assortment of fine restaurants – Balter, Galangal, and Savant among them. All are worth sampling and savoring, of course, but might I suggest an uncommon alternative?
I'm talking about something guaranteed to deliver the freshest seafood flavors St. Croix has to offer. Something that connects you with the heartbeat of the island in a way no crisp tablecloth can. Something that'll produce a meal you'll never forget.
And what if I told you this something would actually save you money?
I'm talking about spending quality time with Crucian fishermen.
You can find makeshift local fish markets set up in various spots across St. Croix (just look for a boat and a scale and you're in business). My favorite one is in the center of the island in an area called Sion Farm.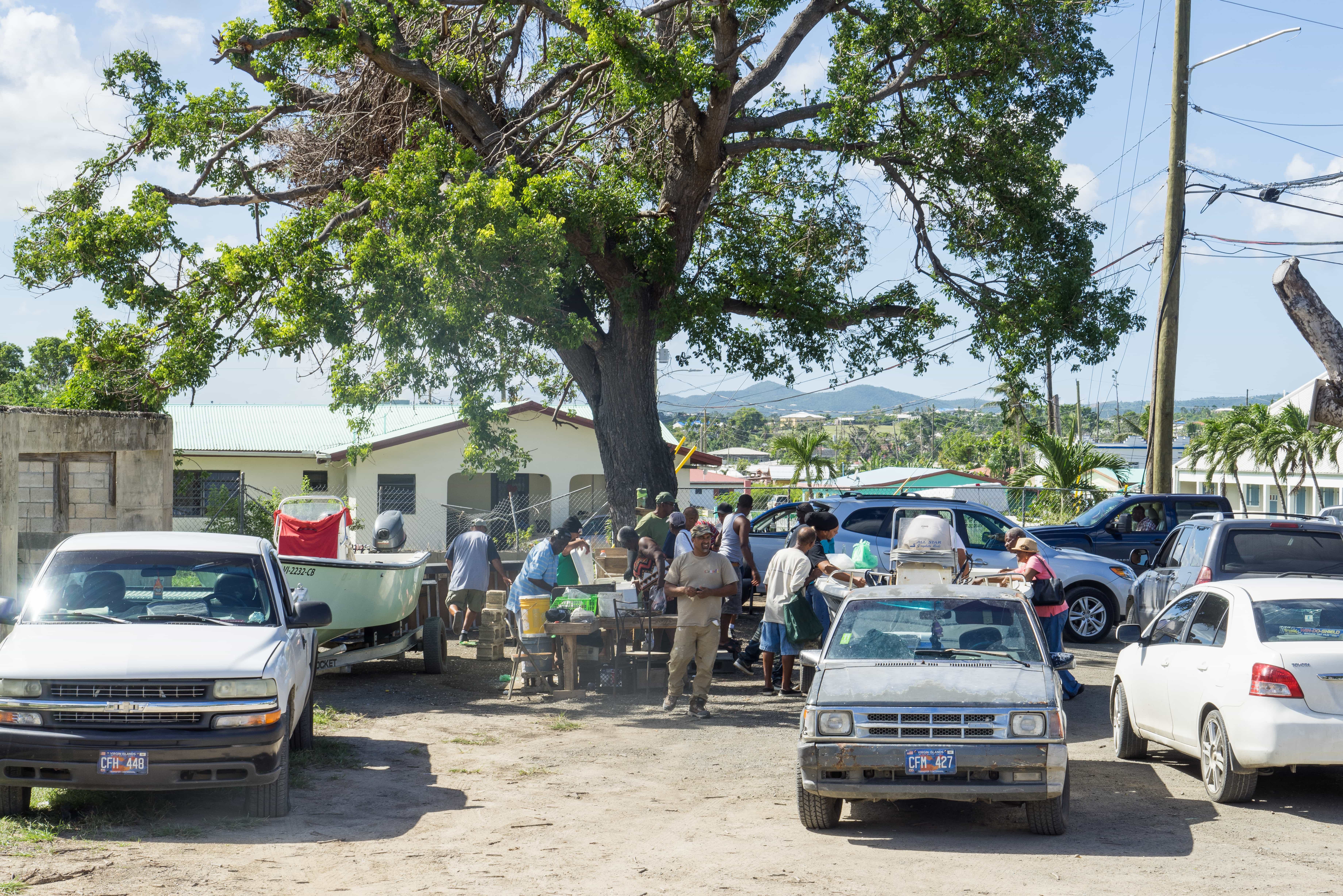 At this corner just west of Sunny Isle, you can find crowds starting to form promptly at 11:30 am – Monday to Friday. This is when you'll notice the scale come out and the boat pull up. And this is when you better make your move.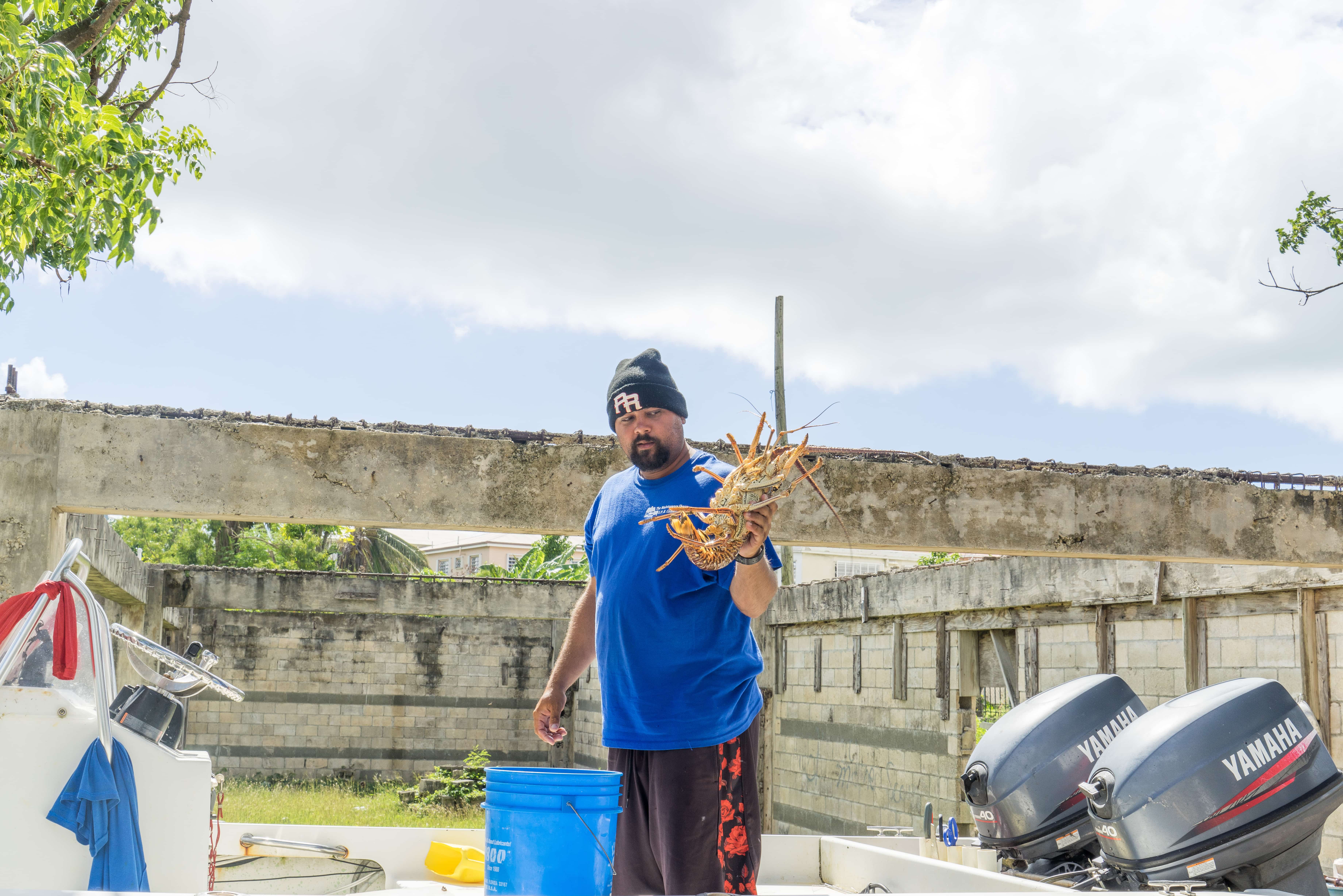 Trust me. They. Will. Sell. Out.
But don't rush *too* much. Enjoy the vibe.
Take in the real St. Croix — office people on their way to lunch picking up their dinner, school kids wearing their uniforms picking out fish for their family, bags of the freshest conch changing hands enthusiastically, men chatting on their phones to their significant others letting them know what could be on the menu that night.
Fresh fish and shellfish bagged and dispersing to the four corners of St. Croix in a colorfully choreographed roadside attraction.
A tale of three meals.
All in all, I stopped here three times on our last trip to St. Croix.
The first time, we came away with three pounds of conch so fresh it practically tried to escape as it was diced and married to pepper, tomatoes, salt, and lime juice! Is there a better beach snack?
The second time, octopus was on the menu! We simply cleaned it, boiled it, and threw it on the grill. A little spice and lunch was served!
The final time, we planned ahead by requesting they set aside a couple lobsters for us. The haul was epic. Two massive lobsters and a couple fish for the kids — all for less than you'd pay for one lobster meal in a restaurant.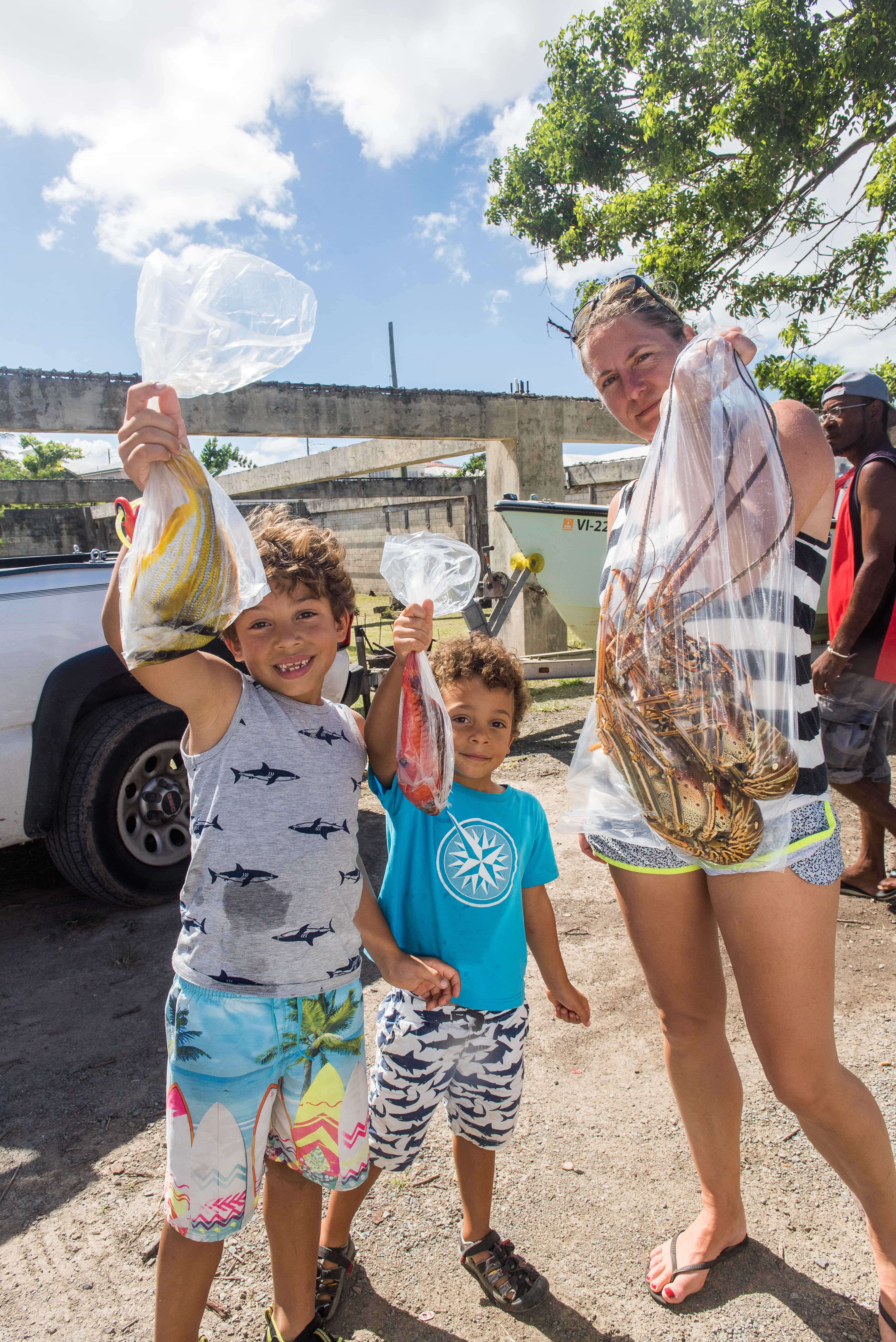 I've never grilled a fresher lobster in my life. A little garlic butter and fresh Crucian greens and it was a night to remember.
Fresh is best.
Don't consider yourself an amazing chef? A little unsure of how to prepare these delights?
Just ask.
Practically anyone at the market would be more than happy to wax poetically on their methods to make the most of your catch and the fishermen will even clean whatever you're hoping to take away.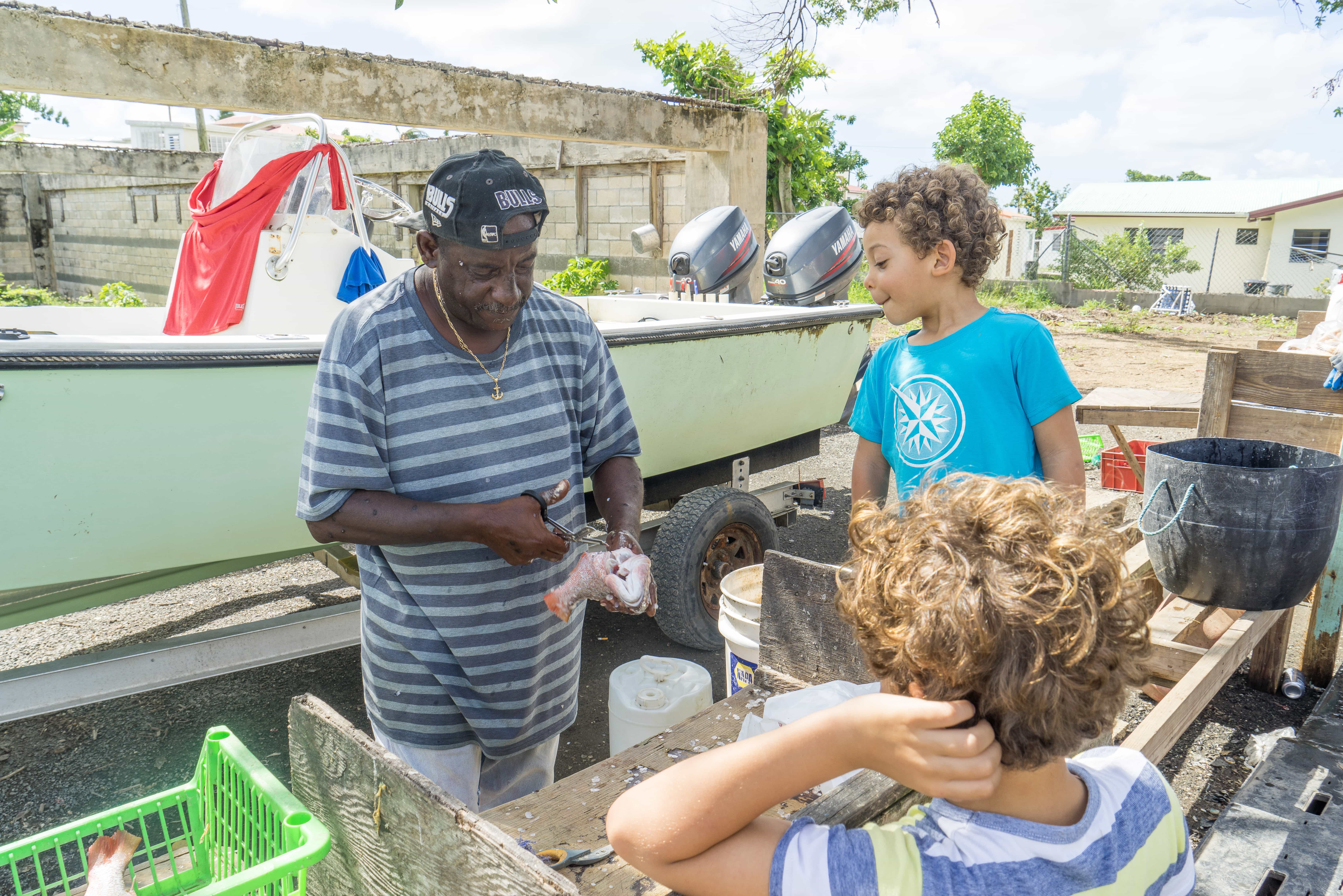 If you want to truly immerse yourself in the tastiest St. Croix has to offer, you'd be hard-pressed to do better than paying a visit to your favorite fisherman.
And that's no fish story!
Related Posts