New Beach Cabanas at Cottages by the Sea, Saint Croix
The best hotels never stop updating, upgrading, and improving their products. Their owners are never satisfied, which, ultimately, keeps their guests, err, satisfied. It's never a bore returning to these hotels over and over again as there's always something new to discover. Some new amenity or extra-added something to make your stay more enjoyable. Something like the colorful new beach cabanas at Cottages by the Sea.
I spotted them last week (8/15/22 to be exact) during my most recent visit home to Saint Croix. My previous time enjoying the section of Dorsch Beach upon which Cottages sits: June 6, 2021. Back then, the hotel's signature yellow chaise lounge chairs were shaded solely by coconut palms and the odd umbrella or two.
The new beach cabanas offer something altogether different. Their bright colors enliven the beach, bringing smiles and espousing glee.
The semi-seclusion they provide is inviting as well. Just imagine cozying up here with your special someone after a refreshing sea dip…
A quick call to the Cottages by the Sea reservations line earlier today revealed a few cool facts about the beach cabanas.
For one thing, they debuted in September 2021. If you were here just before then, you might've seen a prototype. That initial beach cabana was a hit, of course, which led to their proliferation.
I counted more than a dozen beach cabanas, all of them sporting bright and cheery colors. Pink, green, yellow, blue – they paired nicely with the aquamarine seas, swaying palms, and lush green landscaping.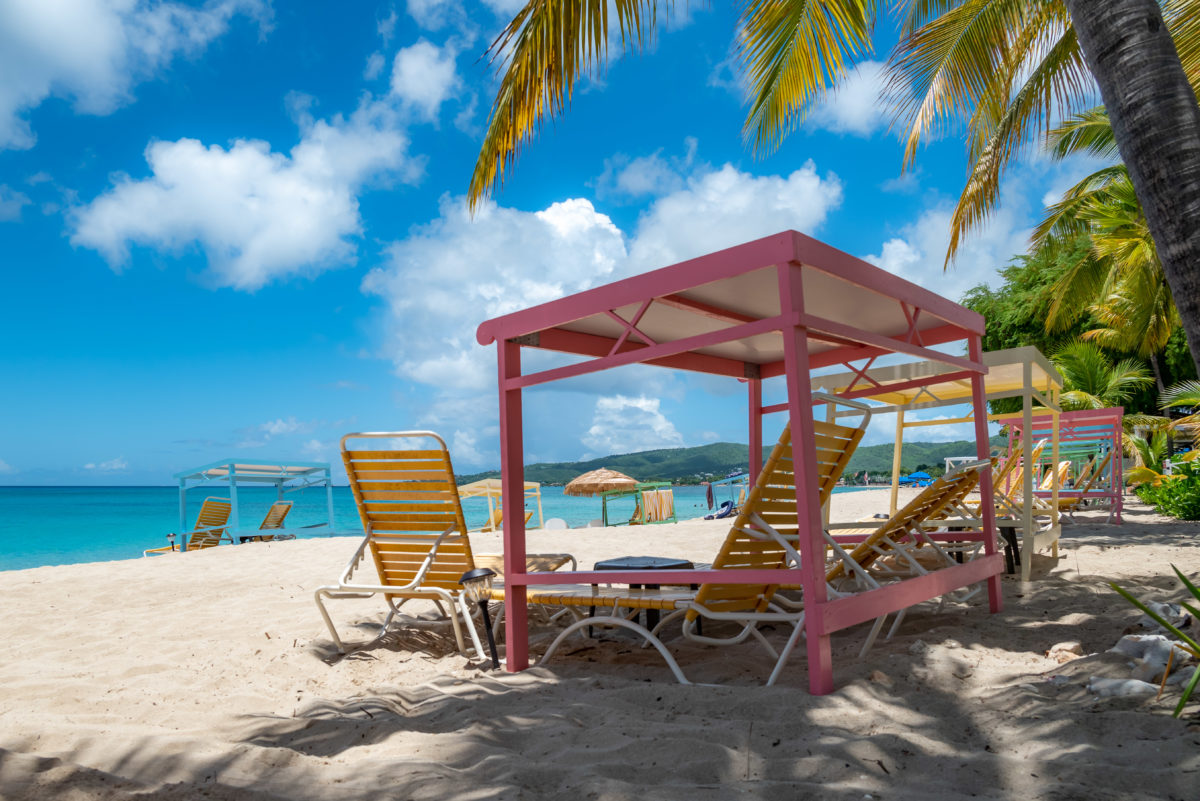 I remember thinking upon snapping these pics that I'd never seen anything quite like them before. Later, on that call to reservations, I learned that I was right.
The fine folks at Cottages by the Sea custom made each of their beach cabanas based on the initial customer feedback from that earlier prototype.
Well, that and perhaps some slight encouragement from the collection of cats that live at the property.
It seems that more than a few of them like resting atop the new cabanas.
Cozy beach cabanas fit for cats and canoodlers… Definitely fits for this fabulously funky and historic friendly seaside slice of heaven.
For more on all that Cottages by the Sea has to offer, be sure to visit them online today!
Related Posts