New and Improved Sunday Funday in St. Croix
Sunday Funday is so sweet in St. Croix that it's easy to think the whole thing was invented there. The typical beach party circuit my friends and I followed during our childhood years always started on the brilliant sands pictured above – Sandy Point, the best beach in the world.
As we've already shown, Sandy Point, along with most every other beach on St. Croix, fared very well in the face of Hurricane Maria, the lot of them having already bounced back to their original glory.
But what of our favorite beach bar on the island, Rhythms at Rainbow Beach?
Following the demise of the Sundowner long ago, Rainbow became a must second stop on our typical Sunday Funday itinerary. Upon arriving back on St. Croix in mid-December and making our initial drive north of Frederiksted toward Rainbow, though, we feared it might not be there.
Neighboring beach bars and water sports shops along St. Croix's west coast, like Coconuts and Freedom City Surf Board Shop & Grill, sustained major damage. Would Rainbow be the same? We held our breath as we passed Mahogany Road, the familiar Rainbow Beach parking lot coming into view.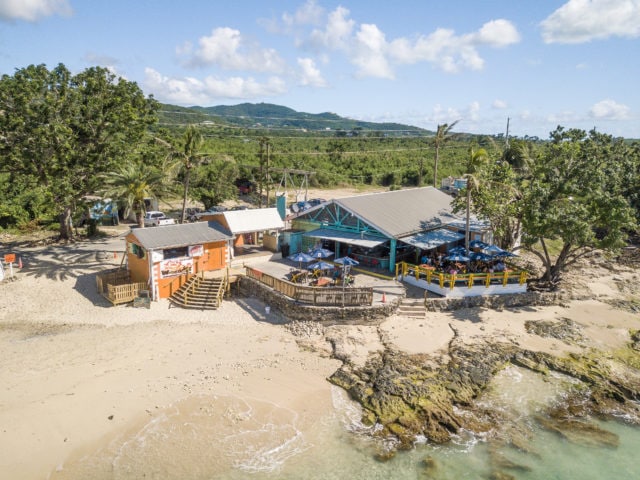 Thankfully, though, Rhythms at Rainbow Beach is more than just fine. In fact, it's better than ever!
The facility itself seemed to have sustained zero damage due to Maria. At the same time, a new-to-us menu heavy on fresh, locally-caught seafood, highlighted by several lobster items, made us forget the typical fatty-fried bar favorites of the past here.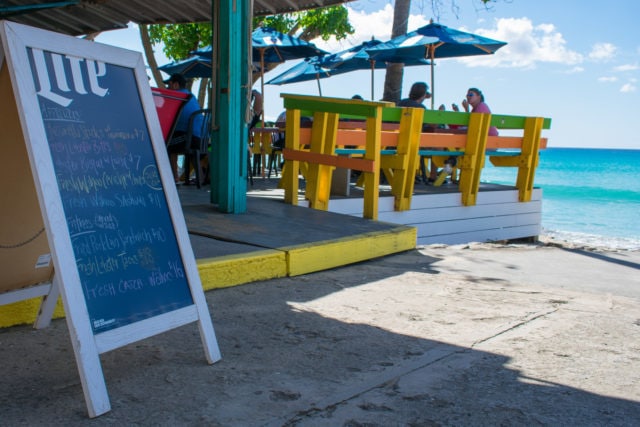 New is nice, of course, but it's Rainbow's longstanding welcoming party vibe, strong drinks always generous on the rum (Thanks, Lexi!), and fantastic sunsets that continue to make this place the best beach bar on St. Croix, and one of our favorite spots to have a drink anywhere.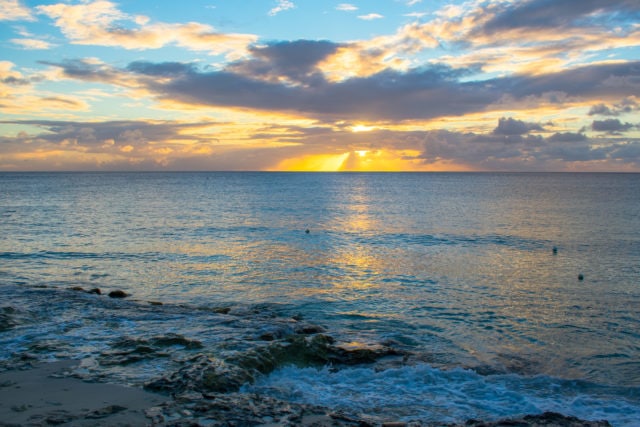 Definitely, do not miss stopping in here whenever you're in St. Croix… especially if you happen to be on-island on a Sunday.
For more on all that's new, and everything that's still great at Rhythms at Rainbow Beach, be sure to visit them online.
Related Posts