On-Site St. Croix: Hopeful Sign Amid the Remains of the Frederiksted Pool
In the first three months after a major hurricane one might expect any affected island to still show widespread signs of devastation. This was the big surprise of the trip Patrick and I took back to our home island, St. Croix, this past December – for the most part, the place looked pretty clean.
Now, that's not to say it was perfect, of course. Blue tarps covering dozens of roofs were easily seen dotting the landscape all along the west end of the island as we made our decent to STX airport. Severely compromised or completely felled trees and power poles lined roads, particularly in the more rural areas. Potholes, a persistent problem in St. Croix storms or no storms were decidedly worse, especially in Frederiksted.
Nowhere, though, did I see Maria's mark more indelibly left on St. Croix than at the spot pictured above – just north of Sandy Point at the spot formerly known as the Frederiksted Pool.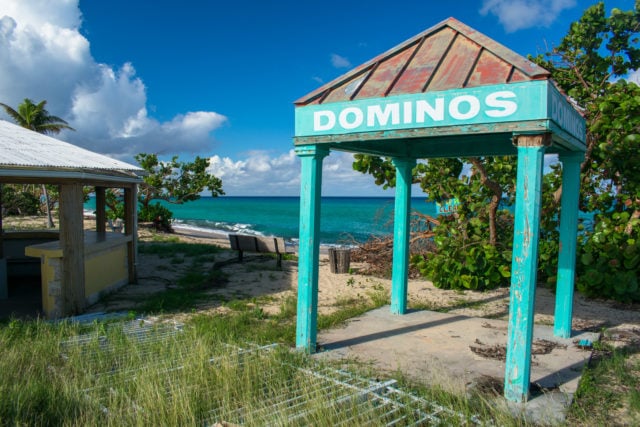 Well, at least that's what we called it. The official name is the Vincent F. Mason Sr. Coral Resort. It never was a resort in the classic sense most visitors to the Caribbean would understand, though. This was a seaside pool and recreation area very much catering to fellow local Crucians. The place particularly hummed on Sunday afternoons, loud reggae and sometimes even louder dominoes lending a colorful soundtrack to beach/pool sunning and funning.
For now, though, the party is over at the Frederiksted Pool. The road running south straight out of downtown Frederiksted to the pool now ends a good quarter mile closer to town, Maria having carved a chasm right through it.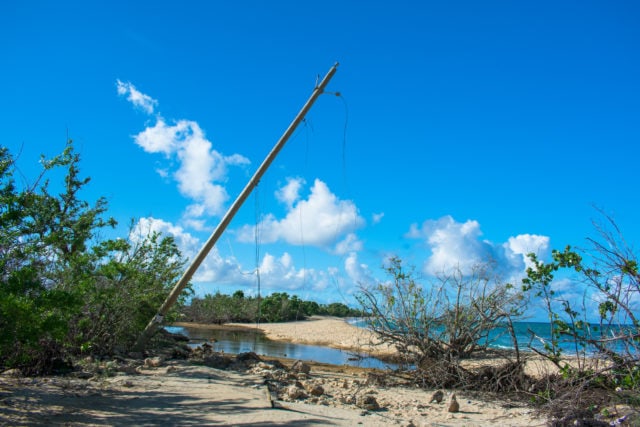 Many of the pavilions that once housed all manner of family celebrations still stand…
…but once-glistening pool is now more swamp than sweetly shimmering playground.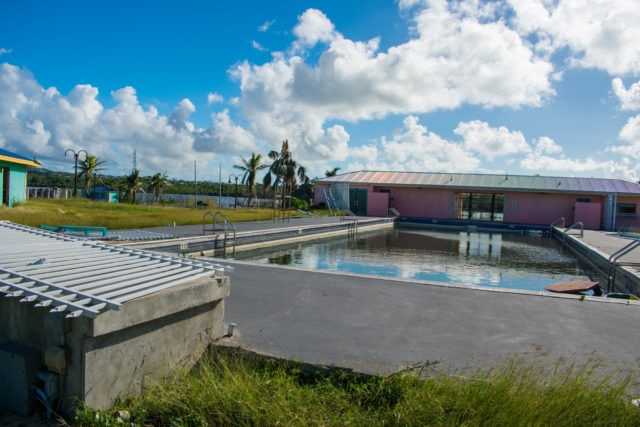 It's a sad sight, to be sure, but somehow the sign, the pristine sea, and the surprisingly advanced state of the clean-up effort elsewhere across the island left me feeling that it won't be long before happy splashing returns to the Frederiksted Pool.
Related Posts