On-Site St. Croix: Mother Nature Puts on a Show at Buck Island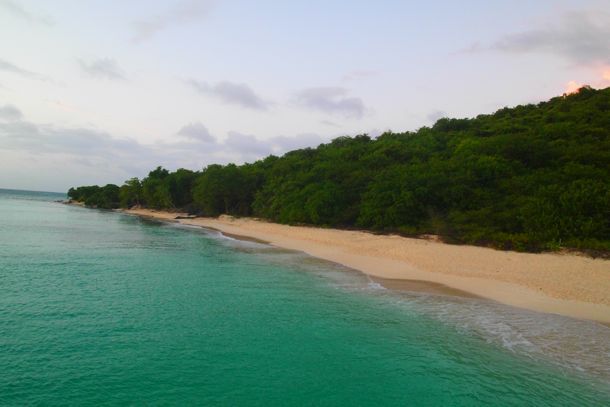 Getting back into the swing of everyday life is usually a tough proposition following any trip to the Caribbean, but after my just completed birthday journey home to St. Croix I'm not sure I'll ever be able to return to the everyday life I once knew. The whole experience was just so remarkable, so touching and special that I can't stop pouring over the hundreds of photos I snapped, and reminiscing over the past few days as though they took place years and years ago. Chief among my memories is the Buck Island excursion I enjoyed with my family and three friends last Saturday.
For those that don't know, Buck Island is a tiny (176-acre) uninhabited islet located about a mile-and-a-half off the northeastern shore of St. Croix. The island, and its surrounding waters, are all part of the U.S. National Park Service, so no matter when you happen to visit here, you're guaranteed an absolutely awesome audience with Mother Nature.
If you're lucky enough to experience Buck Island as we did, though, it's even better than that!
I'll get into the whole story later. For now, let me give you a sense for how our day ended.
Just a bit after 5:00pm, a squall rolled in. All day long, there had only been between five and seven boats out at Buck Island. Once the rain stopped and the clouds parted 15 or so minutes later, ours was the only boat left on the beach. Me, my wife and twin boys, my friend Benny, his son and his fiance – we were all alone in one of the Caribbean's most pristine natural playgrounds!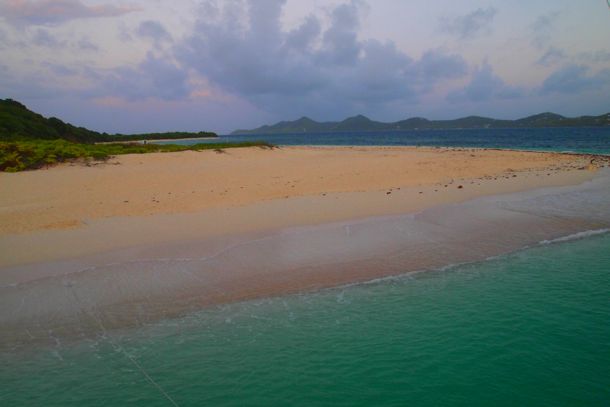 Okay, technically we weren't 100% completely alone. A baby Whitetip Reef Shark kept sweeping along the shore between our boat and the beach as if to say hello. And if you look real closely at the photo above you'll see a National Park Service boat docked at the small jetty on the southern part of the island. My wife later learned that they were dropping off a recent college grad working with a local environmental group. Her job: to stay on the island overnight and look out for nesting sea turtles!
Even with the little company we had, it still felt like we had the whole special island all to ourselves. It's a hard feeling to describe, especially since I've been coming to Buck Island my whole life, but had never stayed out there that late.
You feel like you're in on some amazing secret; something you're convinced anyone and everyone would want to experience. You want to share it with everyone you've ever known, but at the same time, keep it a secret, all to yourself. This is particularly so when Mother Nature pulls a neat trick like this…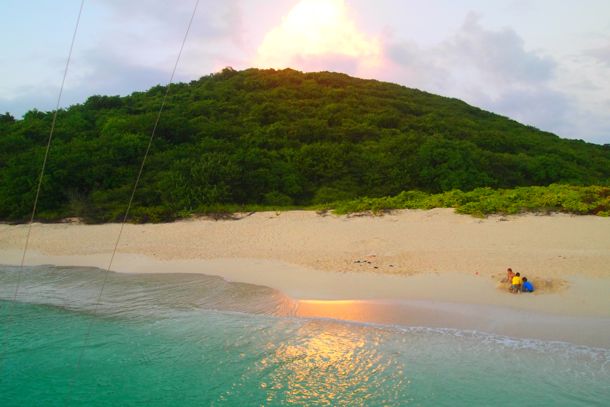 I shot this after the sun had set to the west… behind me!
That's right, I'm facing east! Looks like the sun is setting right behind Buck Island, right? The surreal effect is created by the waning rays of sunlight reflecting off a cloud sitting perfectly behind the island to the east.
Just incredible, right? Wait til I tell you about the rest of the day…
Related Posts