On-Site St. Croix: Myths & Melee about Cruzan Rum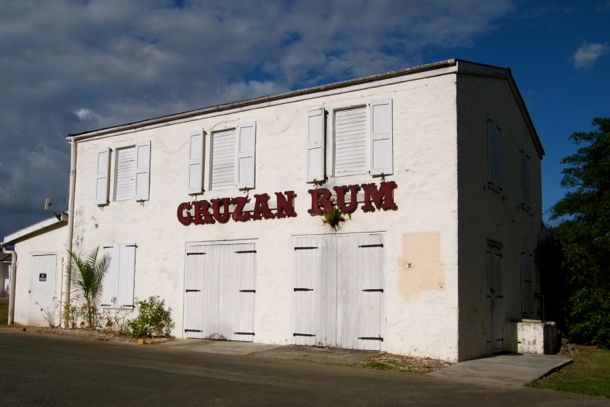 We have this thing in St. Croix called melee. Everybody loves it. You have it in your community too, and no doubt everybody there loves it just as much. You see, melee is our word for gossip, and really, who doesn't love getting in on a juicy piece of news they're not supposed to have?
Segue to the world of rum, where melee runs rampant, a product of each brand's endless search for "The Next Big Thing." Secrecy is paramount, of course, which suits us melee-loving Crucians just fine when it comes to our namesake Cruzan Rum.
So, what's the latest melee with Cruzan Rum?
Before I get into that, let's talk about another popular word in the islands that starts with "m" – myth.
In recent years, as ownership of Cruzan Rum has shifted from one multi-national spirits conglomerate to another, some friends back home have charged that the flavor has changed. The main culprit in their eyes: water.
The basic gripe centers around a belief in some corners that local water is no longer used in producing Cruzan Rum, not only changing the flavor, but also making Cruzan, well, less Crucian.
So, what's the truth?
I asked Karen Nelthropp Low to break it down for me during my last visit to the Cruzan Rum Distillery back in March. She should know. Not only is she the Manager of Guest Relations at Cruzan Rum, but she's "in the family," as in the Nelthropp family, who've been shepherding the production of our home island rum for eight generations.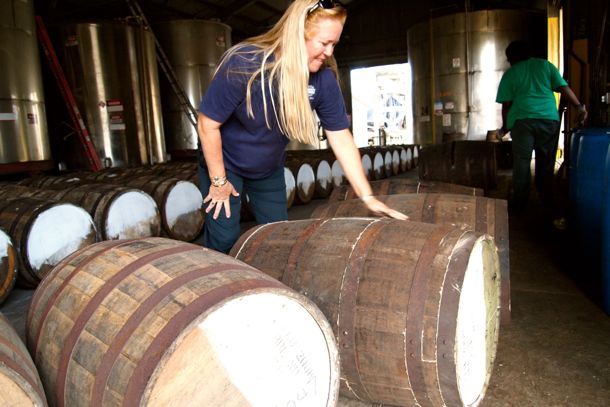 Her answer:
Well water from our local aquifer fed by rainfall is used to feed our fermentation process. This same water is also treated and purified to be used to dilute the rum to the desired proof.
So, yes, local St. Croix water is still very much used to make Cruzan Rum. However, since none of the rum has actually been bottled on the island for the past five years, there's more to the story…
As our rum is shipped in bulk at a higher proof to Florida for bottling, we do need to reduce the proof of the rum by using a highly purified water source in the U.S.
Okay, so there's a wee bit of the Sunshine State in every bottle of Cruzan nowadays – it's still very much a Crucian product that to me, still retains the same excellence I've always known it to have. This is especially true when you step up to the brand's flagship Single Barrel Estate, which brings me back to the melee…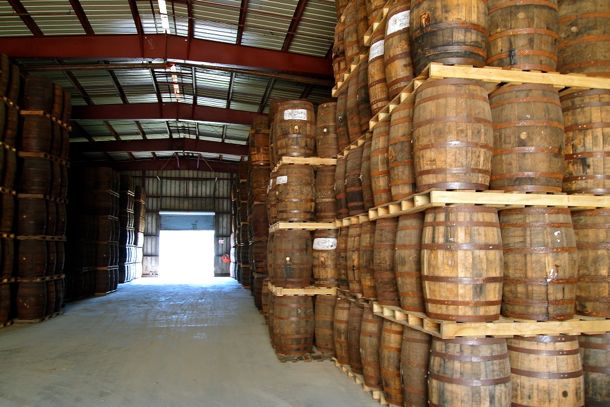 Everyone I know that remembers the original bottle and packaging for Single Barrel wants Cruzan to bring it back. (See it here). The cork stopper, the textured bottle, the distinctively elegant label – Single Barrel in its earliest form was all class and sophistication. Not only did it taste like one of the world's finest rums, but it also looked the part!
The Single Barrel of today, however, looks a bit too much like its lesser two-year-old cousins. Nice, but certainly not the equal of the sweet, sweet nectar inside.
Well, it seems the folks at Cruzan Rum finally agree, and we should start seeing Single Barrel sporting a new bottle design in the coming months! They're being very hush-hush about what the new bottles will look like, but the main thing is that Single Barrel, and one other new premium rum, will look a lot different than the regular Cruzan Estate rums.
Oh wait, did I just share a bit of bonus melee?
Indeed, I did hear that Cruzan is getting set to introduce something new next year, and for fans of aged sipping rums, you'll want to stay closely tuned for this one. We'll be sure to share more details when we get de melee!
Related Posts